LeBron James is an NBA legend, and he needs no introduction, even to those who are not fans of the sport. While his impressive performance on the court and his title as the NBA's all-time leading scorer says a lot about his skills as a basketball player, what not everyone will know is that his sons are following in his footsteps. It is very likely that LeBron is going to have not just one son who has turned pro but two, and there is a lot of interest in his middle child, Bryce Maximus James.
Bryce is only a teenager, but he is already making a name for himself and has earned his own fan following. And it is impressive, to say the least. But what is he doing with his life, and why are so many people watching for his next move?
How Many Kids Does LeBron James Have?
LeBron James has three children; LeBron Raymone "Bronny" James Jr. has followed in his footsteps and is also a basketball player. Bronny is his eldest child with his wife, Savannah James, and was born on Oct. 6, 2004, in Cleveland, Ohio.
His middle child, Bryce Maximus James, was born on June 14, 2007, in Cuyahoga Falls, Ohio, and their youngest is a daughter, Zhuri James, born on Oct. 22, 2014. Unsurprisingly, there is an interest in all three of LeBron and Savannah's children, but his oldest two are already making a name for themselves.
RELATED: How LeBron James' Wife Has Supported His Career
Both have a large and growing Instagram following, but at just 15 years old, why is there so much interest in Bryce Maximus James?
How Is Bryce Maximus James Famous?
Bryce Maximus James is active on social media and is willing to share a glimpse into his life with his fans. And with over 1.4 million people following him with currently only ten posts (and very short captions), it is clear that there is a lot of interest in who he is and what he will achieve.
It looks as though Bryce is destined to be a basketball player like his father and older brother, and the focus of his posts is basketball. There are several images of him playing the game at school.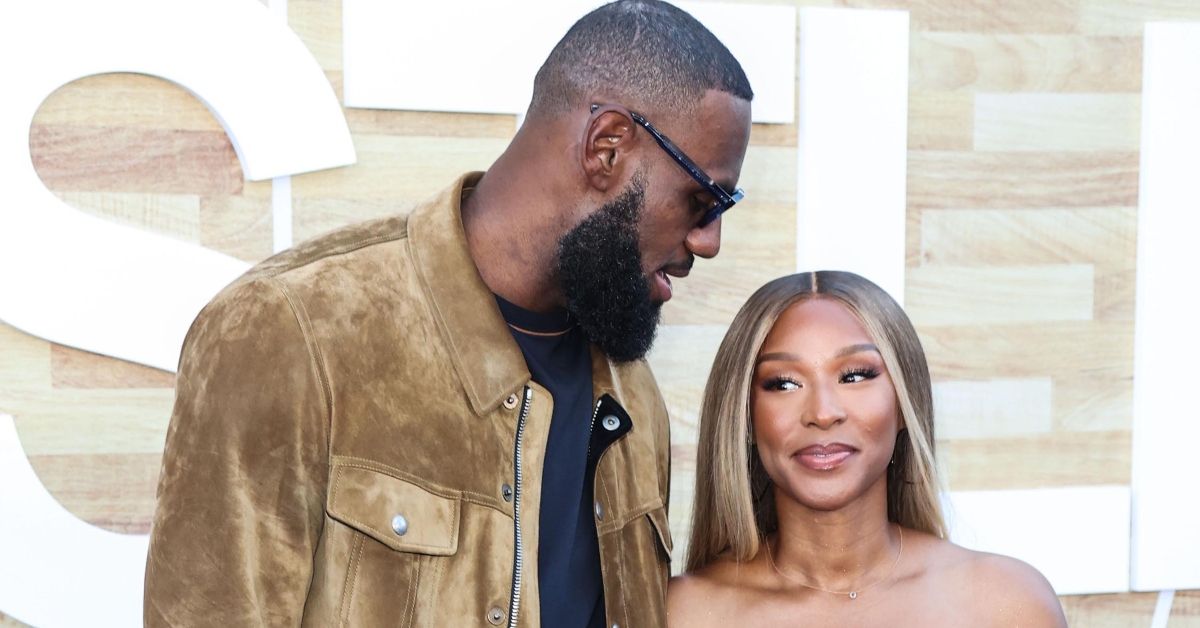 Bryce also uses the platform to share updates about his sporting success, including a story announcing how he was offered a "Division I scholarship to play basketball at Duquesne University," SCMP reports. This is the next important step in achieving his career dreams.
LeBron has already shared his interest in his son's skills, including posting a picture of him dunking a basketball on his own Instagram page (where he has an insanely large following of 149 million followers).
He referred to Bryce in the caption as "My Twin, My Ace, My Young (King)." This is not the first time that the superstar has spoken about his son's talents, and in 2018, he posted about how Bryce was the "best shooting in this household for sure!" (via Sports Illustrated).
RELATED: 8 People That Are In LeBron James' Inner Circle (8 That Aren't)
So, is it possible that Bryce will be joining his father and his older brother in the NBA in the near future? There is certainly hope that this will be true. LeBron James was asked by Sports Illustrated if there was the possibility that he may play in the NBA with Bryce, to which he responded, "I feel like I could play for quite a while. So it's all up to the body, but more importantly, my mind. If my mind can stay sharp and fresh and motivated, then the sky's not even the limit for me. I can go beyond that. But we shall see."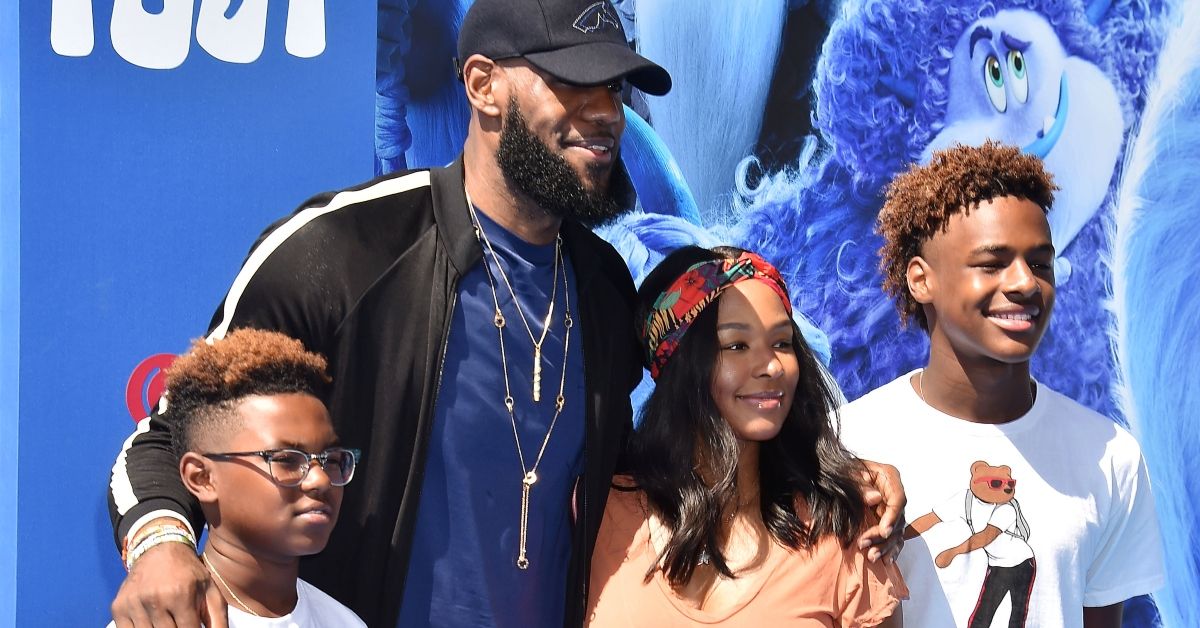 LeBron was born on Dec. 30, 1984 (making his current age 38), but it has previously stated that he would spend his last year playing with his son, Bronny. In February 2022, he told The Athletic (via People), "My last year will be played with my son. Wherever Bronny is at, that's where I'll be."
What Has LeBron James Said About Being A Father?
LeBron James is a skilled athlete, but fatherhood is another role he takes seriously. The Washington Post notes how he grew up without a father and wanted it to be completely different for his own children.
RELATED: LeBron James Doesn't Want The NBA Season To Get Cancelled
"What really helped me out, becoming a parent, is what I went through as a kid, not having a dad… I wanted to have kids early, to prove to my father that the way you did it was the absolute wrong way to do it, and I wanted to break the mold to where I want to be there and give them all the life skills," James told Kevin Durant in 2018 (via Washington Post).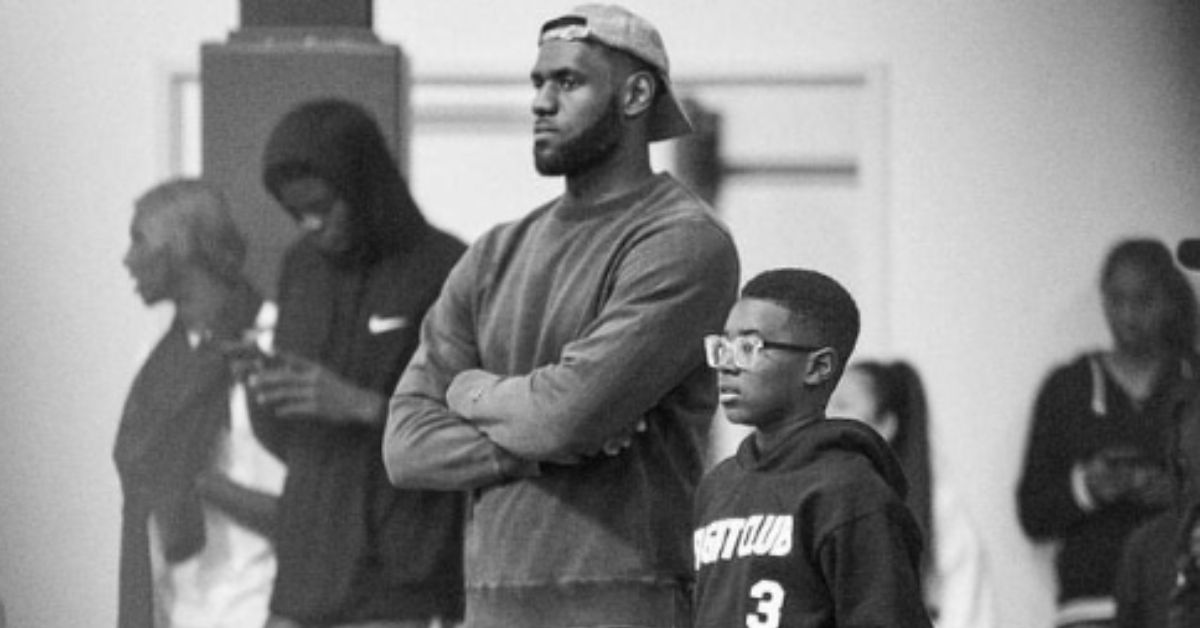 In a 2021 interview with Access Hollywood (via People), he spoke about what his children mean to him. "My daughter is the greatest thing in my life, along with my boys," he said. "So, whenever she smiles, it don't matter what I'm doing, it makes me happy."
But his role as a dad has also improved his game. He revealed as much during a chat with Tim Ferriss' podcast (via Business Insider), explaining how he has learned to be patient and the need to approach individuals differently. "What I've learned is to get the best out of my three kids. I can't approach them all the same way because they all have different personalities," he revealed. "They all are different, and I had to find out how to tap into each one of my kids to get the same results but teach them differently, and that's the same with being the leader of a basketball team or a franchise."
He continued, "You can't express or talk to everyone the same way and expect to get the same result or get the most out of them because every personality is different, so one thing I say to one player may trigger a different response in another player."