Filming started last month for the hotly anticipated Amy Winehouse biopic Back to Black.
Filming in Soho gave us a first glimpse of actress Marisa Abela dressed as the tragic late singer. The Sam Taylor Johnson-directed film has been met with criticism, with many feeling it's too soon to depict Winehouse's tragic life.
Twenty-six-year-old Abela was seen wearing a mini black bodycon dress, a black jacket over the top and nude ballet shoes along with the singer's iconic beehive and winged eyeliner.
Director Sam Taylor-Johnson posted a close up image of Abela in costume on her Instagram with the caption: "Marisa Abela…watch out everyone! Cameras roll on Monday. Here we go!"
So, who is Marisa Abela, and where have you seen her before?
8
Marisa Abela Was A Misfit At School, Despite Her Famous Parents
Marisa Abela grew up in the village of Rottingdean, on the outskirts of Brighton. She was raised by her actress mother Caroline Gruber, who played Miss Washington in the long-running British show Grange Hill. Her father Angelo Abela was a director Marisa was awarded a scholarship to the prestigious Roedean School.
Also, like the late singer, Abela is Jewish, telling The National in 2022, "[My] mum and dad come from completely different cultures — my dad is Maltese Arab, and my mum is from a family of Polish Jewish refugees."
In a recent interview, the Brighton-born actress admitted that she used to ditch her posh school friends as a teenager to spend her weekends drinking in a local park near her Brighton home.
Marisa admitted that after years of trying to fit in with her upper-class peers: "I was either trying to be like them or extremely not like them. I was like, if you can't beat them, join them. And if you can't join them, f**k 'em!"
The actress found herself putting on a fake posh accent to fit in with her peers and spent all her money on branded clothes. Eventually, she went the opposite way and rebelled against her wealthy castmates.
"I didn't brush my hair. I'd spend Fridays and Saturdays with girls from the local area, drinking a two-litre bottle of Strongbow in the park. My poor mum."
7
Marisa Abela Wanted To Be A Lawyer
But despite her parents' love for the theatre, Marisa Abela says she originally wanted to be lawyer.
"I think I rebelled against it because I could see it took a lot of gumption and it scared me quite a bit,' she previously told Air Mail. "I was going to be a human-rights lawyer."
Related: 8 Reasons Why The New Amy Winehouse Biopic Is Not Looking So Good
Marisa initially intended to study history and law at University College London and pursue her big dream of becoming a human rights lawyer. But when she went to visit the university, she found herself distracted by the nearby Royal Academy of Dramatic Arts (RADA). She had to undertake four rounds of auditions to be enrolled in the prestigious school.
"Every time I was in a school play or a show, [my parents] were both like over the moon and like, "She's going to do it!""
"They were sort of nudging each other. So, I think my way of rebelling was just pretending I was going to be a lawyer."
6
Marisa Abela Started Acting In School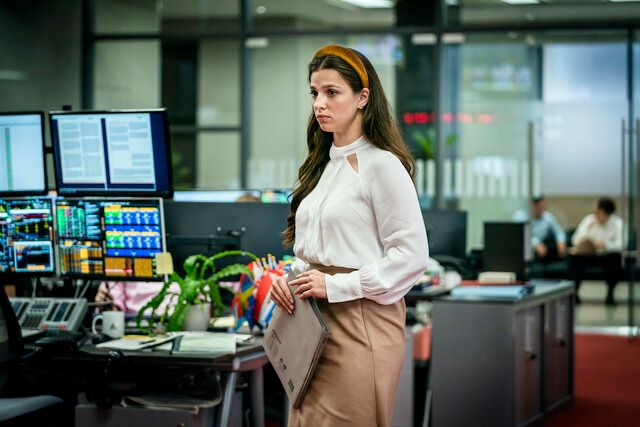 Marisa Abela started taking an interest in acting during drama lessons at school. One of her earliest roles was playing Juliet in a production of Romeo and Juliet.
At 18, she was encouraged by her drama teacher to take up classes with a local youth theater school, The Theatre Workshop, which allowed her to explore a more 'serious' side of acting.
5
Marisa Abela Is Best Known For Her Role In Industry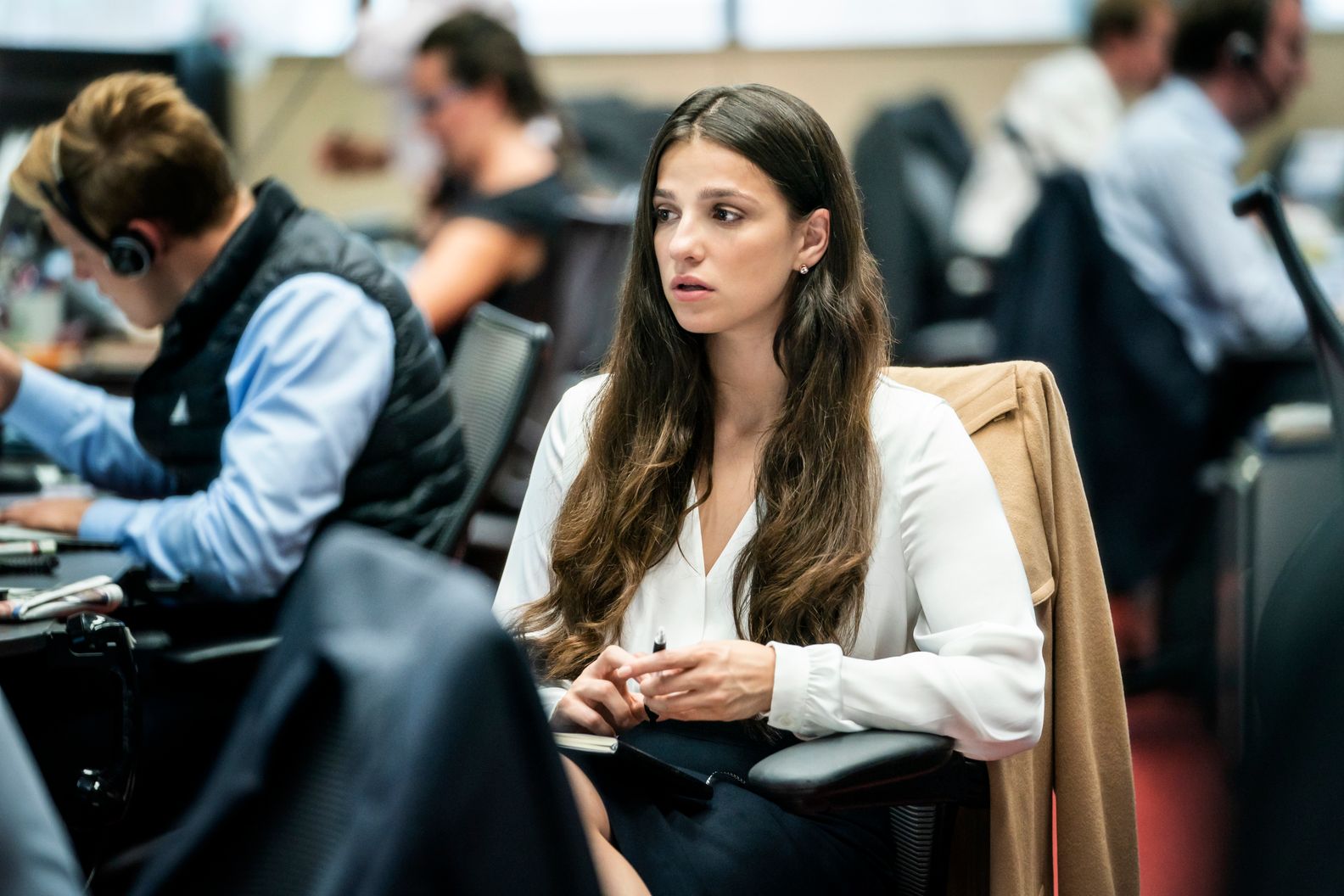 Although Marisa Abela made her television debut in 2020 on the British series COBRA, she is best known for playing Yasmin on Industry. The HBO Max show has been called "the missing link between Succession and Euphoria."
The Gen Z workplace drama is set in London and follows a new generation as they grapple with the corrupting forces in the world of stocks and shares. "The premise has built-in drama," says Abela. "It's inherently high stakes, when you're talking about that much money."
Abela's character Yasmin is an heiress to a publishing fortune, desperate to make her own name and fight off reputations of nepotism.
She also appeared in the 2020 rom-com She Is Love and Gemma Arterton's movie Rogue Agent.
4
How Does Marisa Abela Feel About The Nudity In Industry?
Industry doesn't hold back on its depiction of nudity. Marisa Abela explained that the first time it was "anxiety inducing".
"It's a very exposing thing to do… I was worried that people would pick apart my body, I was worried that people would be cruel or on the opposite end of the spectrum that they might enjoy it too much and think they had a right to it."
Related: What The Legendary Amy Winehouse's Life Looked Like Before Her Tragic Death
She's aware that once something is "out there" it no longer belongs to her — "once that final edit is signed off, the show belongs to the audience. So when your naked body is a part of that, it's a weird thing to wrap your head around." This, she says, comes with a tiny bit of fear of encountering male fans at night. "Not that it happens like that very often or that anyone's been weird," she says.
She did speak up in the second season about nudity. "I had quite serious conversations with them [the writers] about nudity. It's still there and a part of the show, but this season I had a bit more leverage."
3
Marisa Abela Appears In The Upcoming Barbie Movie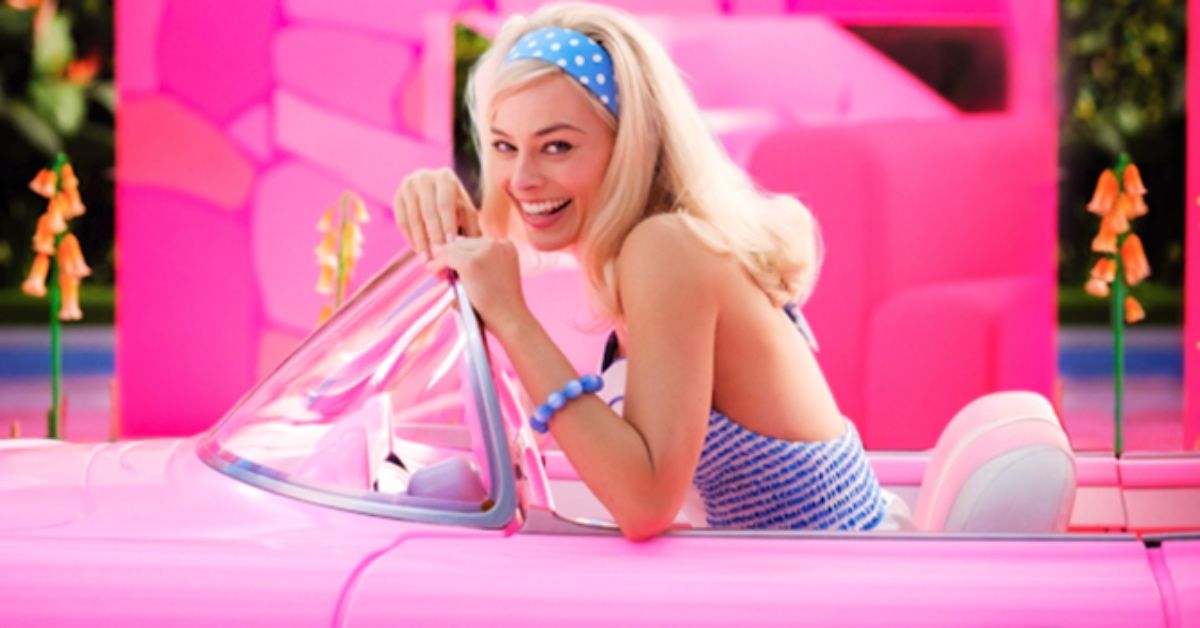 Marisa Abela has just finished shooting Greta Gerwig's upcoming Barbie film, alongside Margot Robbie and Ryan Gosling. Abela's role in Barbie is currently being kept under wrap, and she does not appear in the trailer.
She described her first day on set alongside Margot Robbie and Ryan Gosling as "totally surreal"- and revealed there is a lot more in store for viewers.
Related: The Biggest Names Confirmed To Appear In The Barbie Movie
Abela told British Vogue "I really don't want to spoil anything for anyone, so all I'll say is, the photos you've seen barely scratch the surface. I see people online freaking out about certain outfits and I think, just wait until you see the rest."
"If you'd have told me that by the time I was 25 I'd have worked with Lena Dunham and Greta Gerwig, I'd have geeked out," she told W Magazine of working with Greta Gerwig and Lena Dunham, who directed the pilot episode of Industry. "It's just inspiring, working with these women who have crushed it in the most ultimate way."
2
Marisa Abela Is Dating Jamie Bogyo
Marisa Abela is currently in a relationship with fellow actor Jamie Bogyo – who is starring in Moulin Rouge in London's West End. It is thought they met at RADA. The couple recently celebrated their three-year anniversary and regularly post photos of each other on their social media profiles.
In December 2021, Bogyo celebrated Abela's birthday with a sweet tribute: "TODAY IS A VERY SPECIAL DAY!!!! Because today, the stunningly beautiful, wildly talented, and overall queen of my heart @marisaabela_ turns 25. Here's to the greatest girlfriend I could ever ask for. V grateful you were born! I love you so much."
1
Marisa Abela Blew People Away With Her Audition For Amy Winehouse
Although lots of talented actresses auditioned for the Amy Winehouse biopic, Marisa Abela was reportedly a front-runner from the very start. According to Deadline, Abela's first audition "blew away execs and Taylor-Johnson and put her in the driver's seat to land the role."
Winehouse's estate has given the seal of approval for the biopic. "We are thrilled that Studiocanal, Focus Features and Monumental are making this movie celebrating our daughter Amy's extraordinary music legacy and showcasing her talent in the way that it deserves," a rep for the estate said in a statement to Deadline.