Share and Follow
After his ground-breaking performance as mafia boss Dwight 'The General' Manfredi in Taylor Sheridan's Tulsa King, Hollywood icon Sylvester Stallone has reached yet another milestone. The actor is well-known for having starred in a number of movies and TV shows that went on to become Hollywood blockbusters, like Escape, Rock, and Rambo, to mention a few.
With his outstanding performance and commanding presence on screen, the actor has long since won the hearts of his audience. His personal and family life, in contrast to his easy and prosperous profession, has been turbulent, primarily as a result of his several marriages and the death of his eldest son, Sage.
While other of his kids are brought up more in the news, his son Seargeoh, who joined his father in Rocky, appears to prefer to stay out of the limelight.
Seargeoh Stallone Joined His Dad And Brother In Rocky
The Rocky franchise is known for its iconic boxing films that have captivated audiences for decades. The series, created and starring Sylvester Stallone, has become a cultural phenomenon, inspiring millions of people around the world.
While most fans are familiar with Sylvester's portrayal of the legendary boxer Rocky Balboa, many may not be aware of his son Seargeoh Stallone's involvement in the franchise.
Seargeoh Stallone, born in 1979 in Los Angeles, is the second son of Sylvester Stallone and his first wife, Sasha Czack. Unfortunately, Seargeoh's life has been marked by challenges, as he was diagnosed with autism at an early age – which made it difficult for him to communicate and interact with others.
Despite the difficulties he faced, his family's unwavering support and love helped him navigate through life.
RELATED: Why Did Sylvester Stallone's Wife Decide To Give Him A Second Chance After Their Brief Split?
Early on, Seargeoh had extensive counseling and autism-specific treatment. His parents actively participated in his upbringing and made every effort to assist him in shaping a healthy life.
The difficulties his son faces due to autism have been discussed in public by Sylvester Stallone. Despite the challenges, his parents never lost faith in him and supported him in pursuing his goals.
Unlike his father, Seargeoh's condition did not allow him to establish his mark in the industry. However, in the Rocky franchise, he made his acting debut in Rocky II, released in 1979. At the tender age of just a few months old, he appeared on screen as Rocky Balboa Jr., the son of Rocky and his wife Adrian.
Seargeoh's appearance in the film added a touch of authenticity to the on-screen family dynamic, and his innocent portrayal struck a chord with audiences.
RELATED: 8 Things You Probably Didn't Know About Sylvester Stallone
Aside from his appearance in the film, he also shared the magazine cover with his mother, father, and brother in 1982. After then, Seargeoh did not appear in the media or in any movies.
Despite not pursuing a career in acting, his impact on the Rocky franchise remains significant. His brief appearance in Rocky II became an important part of the series' history, showcasing the Stallone family's dedication to their craft and their ability to share their personal lives with their fans.
Where Is Seargeoh Stallone Now?
As the son of a Hollywood icon, Seargeoh has grown up in the public eye. He has been photographed at various events with his family over the years but has largely stayed out of the spotlight. Unlike his brother Sage, who pursued a career in acting but passed away at only 36 years old, Seargeoh has largely avoided the entertainment industry.
In fact, his father Sylvester Stallone explained their dynamic in a heartbreaking way. Speaking to People Magazine in 1985, Sylvester shared the type of relationship or lack thereof he had with his son, saying: "There is no real father-and-son thing here. I have to become his playmate. With a child like this you have to put away your ego."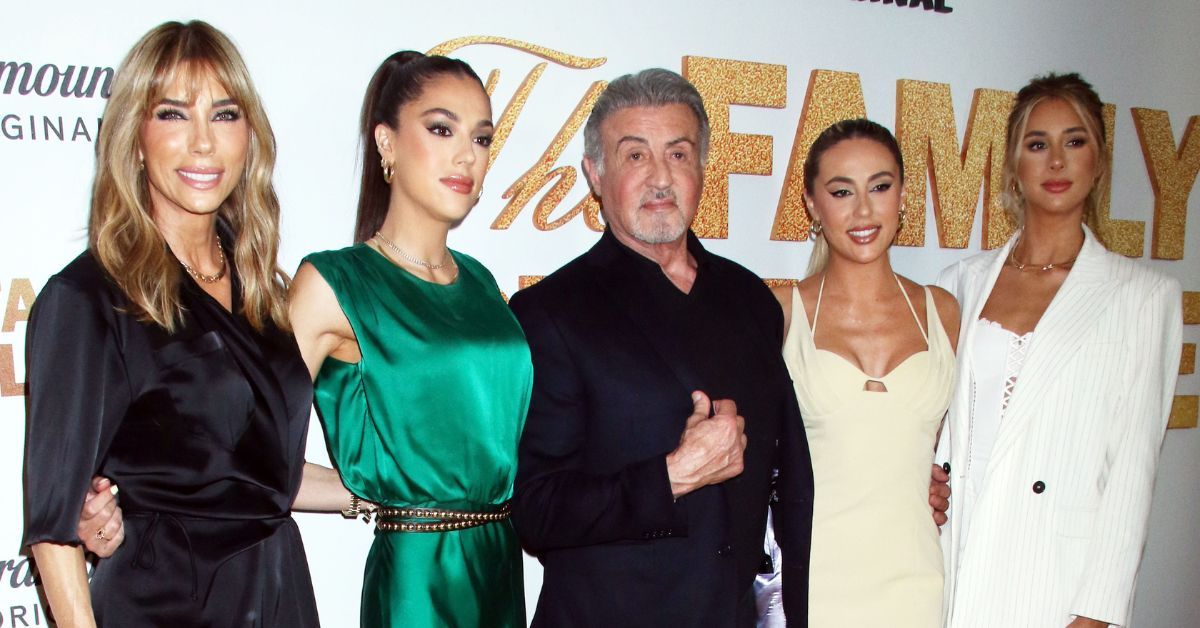 The actor claimed that he simply went along with what his son was doing because he couldn't make him fit into his world. Seargeoh occasionally drew figurative artwork and solved riddles with his father.
Of the severity of his son's autism, Sylvester once noted, "To have a child in this predicament is extremely sad."
RELATED: Inside Sylvester Stallone And Jennifer Flavin's "Rocky" Relationship
Sylvester then likened his son's condition to a radio station's signal that faded on and off. At the time, he only saw Seargeoh a few times weekly he was in town and tried his best to keep his son "tuned in."
Currently, Seargeoh is in his 40s, but he has refrained from being seen in public places. Not much is known about Seargeoh, though he is said to live in the comfortable and spacious La Quinta estate with his family. He reportedly lives with his mother, but this has not been verified. About his whereabouts or love life, no information has been made public yet.
Unlike his father Sylvester Stallone and his three half-sisters, Seargeoh rarely uses social media. He doesn't appear to have any social media accounts or an online presence beyond minimal biographies.
Share and Follow