Topher Grace achieved international stardom after landing the role of Eric Foreman on the popular sitcom That 70s Show (1998-2006).
It's no secret that the young actor lucked out by landing this role. Starring in That 70s Show helped Topher make millions and opened the doors to many other professional opportunities.
In fact, after leaving the show after its seventh season, Topher would go on to appear in many more movies and TV shows, including Spiderman 3, Valentine's Day, Predators, The Big Wedding, and Interstellar.
Although Topher Grace was one of the most popular young actors of the late 90s and early 2000s, thanks to his role in this popular sitcom, the actor managed to keep most aspects of his personal life private.
Over time, there has been little talk about Topher's romantic life, including rumors about a secret relationship with Laura Prepon, his That 70s Show co-star. However, today this beloved actor is happily married to actress Ashley Hinshaw. But who exactly is this woman and how did she meet the That 70s Show star?
Related: This Is The Real Reason Topher Grace Left 'That '70s Show'
Who Was Topher Grace Before That 70s Show?
Believe it or not, That 70s Show was Topher Grace's first professional acting gig. The actor has admitted several times that he landed this leading role in That 70s Show because he got lucky.
In fact, Topher was cast in this popular sitcom because the show's creators, Bonnie Turner and Terry Turner, saw him act in a high-school play, only because their daughter attended the same high school as Topher. But apart from school plays, the then 20-year-old had absolutely no previous acting experience.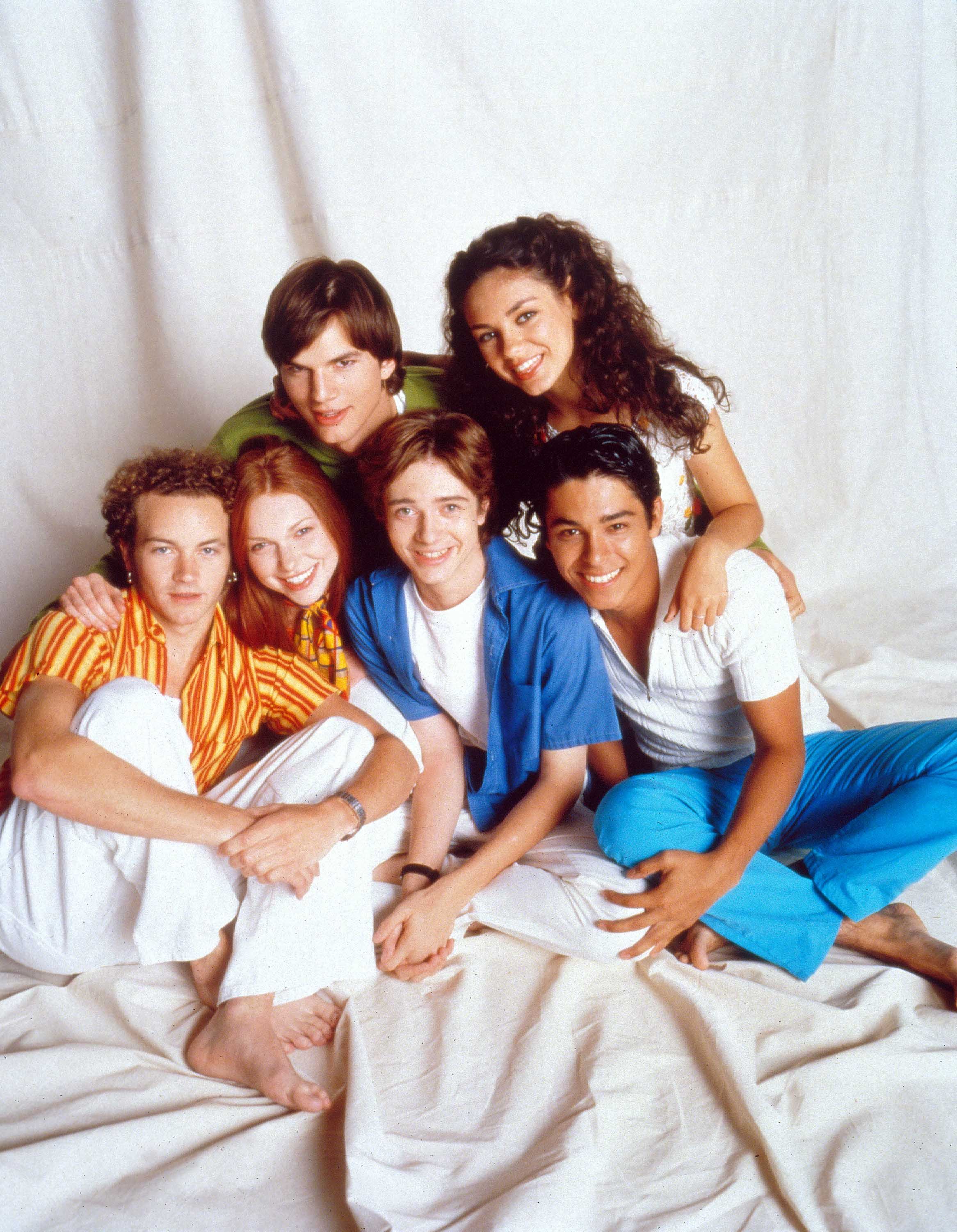 But it seems that the producers made the right choice. After all, Topher Grace would go on to play the leading role in That 70s Show's first seven seasons. And his character was so beloved by fans that the show saw a decline in ratings soon after Topher left the show. Moreover, That 70s Show would come to an end a season later, and Topher would reprise the role of Eric once again for the show's finale.
Related: Did The 'That '70s Show Cast' Feud With Topher Grace Behind The Scenes?
During his time in That 70s Show, Topher Grace received plenty of awards and nominations, including several Teen Choice Award nominations. And luckily for the fans, Topher is going to portray Eric Forman once again for Netflix's That 70s Show reboot.
Who Is Ashley Hinsahw, Topher Grace's Wife?
Ashley Hinshaw is an actress and model with almost 30 acting credits under her name. She first started modeling in 2002, appearing in advertising campaigns for brands such as Abercrombie & Fitch. Her modeling experience then led to her judging a beauty pageant on the MTV reality TV series Made back in 2008.
After this, Hinshaw decided to pursue an acting career and landed a guest role on the popular CW teen drama series Gossip Girl, where she appeared as herself. She then auditioned for the Gossip Girl spin-off series Valley Girls, which ended up not being picked up by the CW.
However, Hinshaw wouldn't get her big break until 2011, when she landed the lead role in the independent drama About Cherry, in which she starred alongside Heather Graham, James Franco, and Dev Patel. The film premiered at the 2012 Berlin International Film Festival, but it wouldn't get a great reception from the audience or the critics.
Related: Did Laura Prepon Bash 'That '70s Show' Co-Star Topher Grace's Kissing Skills?
Other projects Hinshaw has worked on since then include the 2012 comedy LOL, the 2016 Crackle web series StartUp, the E! drama series The Arrangement, and Hunter Gatherer, a short film that she directed and wrote.
Topher Grace And Ashley Hinshaw Have Been Happily Married Since 2016
Topher Grace and Ashley Hinshaw have managed to keep most aspects of their relationship private for the most part. The pair started dating back in 2014 and got engaged a year later. Then, in 2016, the couple finally tied the knot with a small ceremony near Santa Barbara, California.
A year later, the actress confirmed that the couple was expecting their first child together. Their daughter was born in 2017, and three years later, Grace and Hinshaw had another child together. Most recently, Topher revealed that he and Ashley were expecting their third child in a 2022 interview at The Kelly Clarkson Show.
He said, "We're excited. And I'd like to take this moment on national TV to say how beautiful and amazing she is."