Fans were so excited when they learned that Amybeth McNulty was going to join the cast of Stranger Things Season 4.
Amybeth took on the character of Vickie. Vickie was described as 'a cool, fast-talking band nerd who catches the eye of one of our beloved heroes.' In this case, that hero was Robin Buckley played by Maya Hawke.
As a new cast member of the Netflix Original Drama series, Amybeth's character stood out by playing the new love interest of Robin.
Even though Amybeth's feature on Stranger Things was brief, fans loved her and wanted to see more of her on the show. Most of Amybeth's fans are familiar with her fictional character Vickie on-screen, but who is Amybeth in real life?
Who Is Vickie From Stranger Things?
Amybeth McNulty was born on November 7, 2001, in Letterkenny, Donegal, Ireland. She is the only child of her Canadian mother and an Irish father. The 21-year-old actress was homeschooled when she was younger.
Amybeth's mother sadly passed away and according to Evoke, the actress decided to get a tattoo in honor of her mother.
RELATED: Stranger Things' Dacre Montgomery Was Cast As Billy In A Truly Bizarre Way
Amybeth had an interest in acting and dancing ever since she learned how to walk and talk.
During an interview with Elite Daily, Amybeth was asked how old she was when she knew she wanted to act, and she said, "I had no idea that you could do it as a career until I was 8 or 9. My granddad said, "I was an actor when I was younger," and I was going, "Oh, yeah, that's fun. How did you make money?" And he was like, "Well, you make money doing it." And I lost my mind. I started thinking about all the things I could do, and then that was when it became a reality. But it wasn't until 11 that my parents let me delve into it properly."
For Amybeth McNulty to be able to perfect her acting skills, she joined An Grianan Theatre. There, she began her journey into stardom.
In 2015, Amybeth got her first television role when she was featured in a drama series titled Clean Break, but it was in 2017 that she got her big break in her acting career.
How Did Amybeth McNulty Get The Role Of Vickie On Stranger Things?
Amybeth was in awe of how she landed a role as Vickie on Stranger Things Season 4 in such a quick and short amount of time. During an interview with Elite Daily, the 21-year-old revealed that usually after she auditions, it takes months when she keeps trying for the role. Amybeth added, "I think I auditioned twice, which is still absurd to me. I was in quarantine for two weeks or something absurd, and I was screaming, crying on my own."
Amybeth later said that the hard part after landing a role on the hit drama was now showing up for work on the set of Stranger Things. "I was very intimidated: Was I going to be welcomed? Was I going to sit in the corner on my own? The minute I walked onto the set, I knew I was OK. But yeah, I was petrified."
RELATED: Stranger Things' Co-Creator Understood Charlie Heaton And Natalia Dyer's Relationship Before The Couple Did
The fear was unnecessary. That's because the moment Amybeth walked on set, she felt right at home with her co-actors. She also made new friends.
This Is Where We've Seen Amybeth McNulty Before
You're probably wondering where you have seen Amybeth before. Stranger Things was not her first big break. Although the show gave Amybeth so much recognition globally, she starred in the Netflix Canadian TV series, Anne With An E as Anne Shirley in 2017. The show was unfortunately discontinued after airing for three seasons.
Anne with An E was a loved Netflix Original series.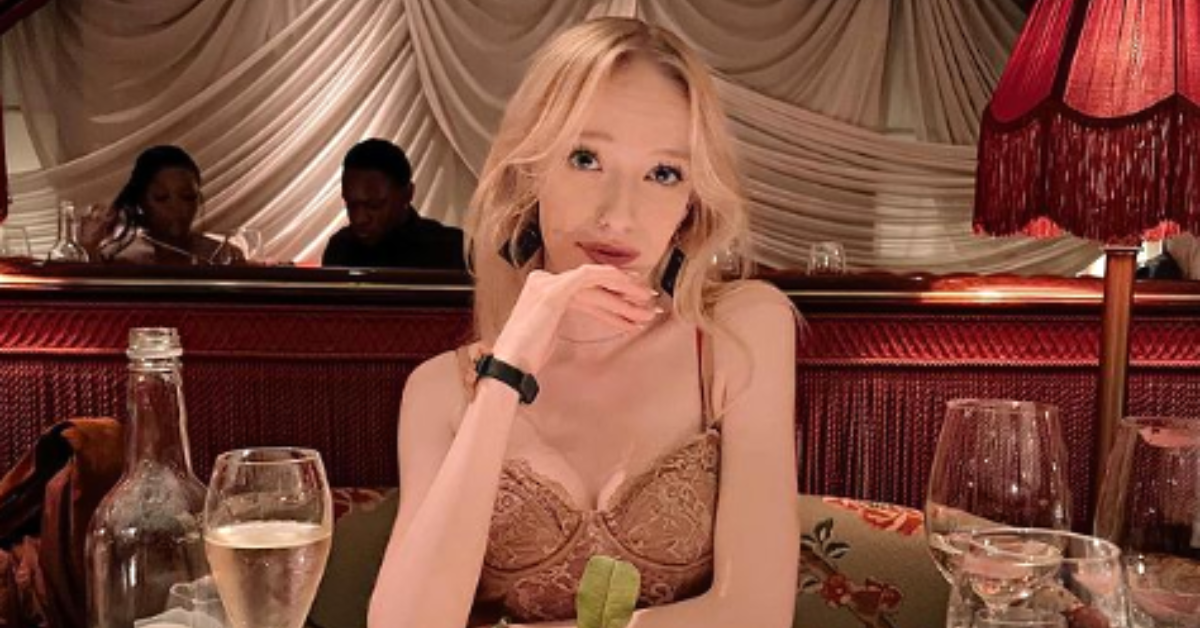 On Audience Review, a fan said, "An absolutely 'scrumptious' reimagining of the Anne of Green Gables book, filled with heartfelt notions, exciting adventures of youth, and a story that holds your heart in the best ways. The series uses the book so well, giving full credit and recognition to the beloved tale. It shows matters in a way that works so well with the setting, but does it by making the viewer think about these problems in everyday life. It identifies so much; women equality, LGBTQ+ recognition, black and colored equality, family and growing up."
The same fan added, "Every episode is a bundle of wonder and hope, and the way things are portrayed are simply amazing. I felt every episode had its own escapade of emotions, some exhilarating, some devastating, but none boring. I cannot begin to describe how wonderful this show is, but I hope it touches the heart of all for years to come."
RELATED: What David Harbour's Life Was Like Before Stranger Things
Some people were mad that the show got canceled. Fans could not understand why Netflix canceled Anne With An E, even though it received a great reception. There was a trend going around on Twitter for #RenewAnnewithanE. Sadly, the fan's request fell upon deaf ears. Netflix stood its ground concerning the cancelation of Anne With An E.
The show Anne with an E bagged Amybeth 2 awards. That is Best Lead Actress for the 2019 Canadian Screen Awards and Outstanding Performance for the 2019 ACTRA Toronto Awards.
This Is What Amybeth Loves To Do When She's Not Acting
Amybeth's Instagram posts show that she loves adventure. If she's not touring the world, she's swimming, or maybe just taking cool pictures near the body of water, or just chilling with her friends. Whatever Amybeth is doing, she always loves to involve her 7 million plus followers.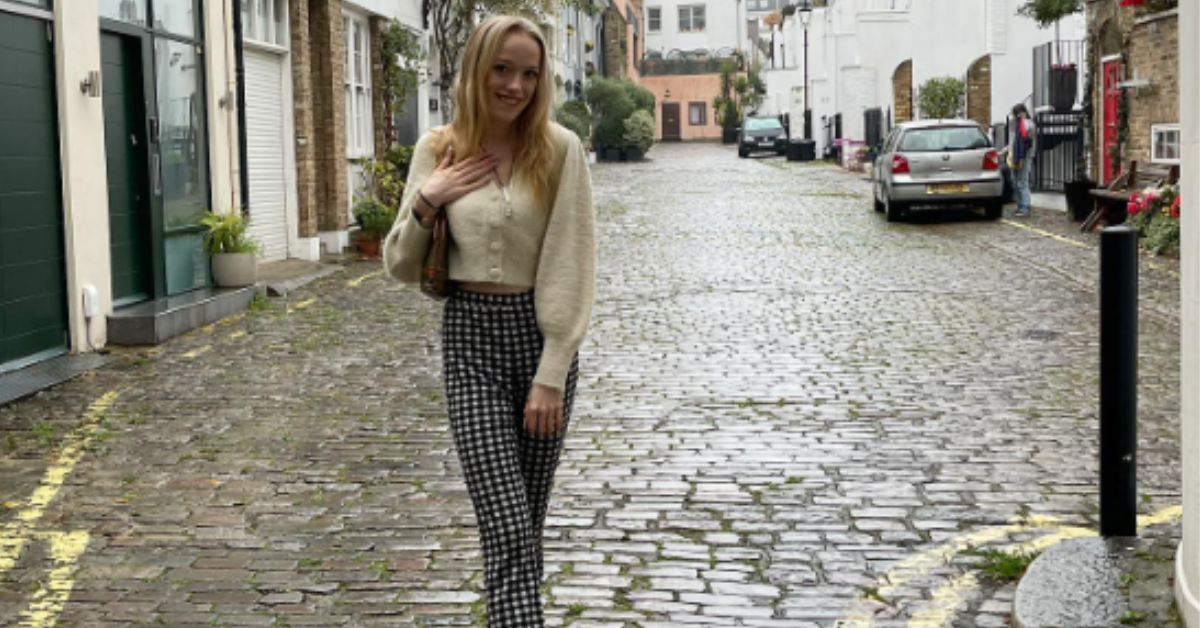 Also, the actress revealed to Elite Daily the kind of music she's into. Amybeth said, "I love a bit of indie, but also Harry Styles' new album just came out, so I fell in love. I love Wallows… my music taste is everywhere, except screamo. That's the only place that I won't go."