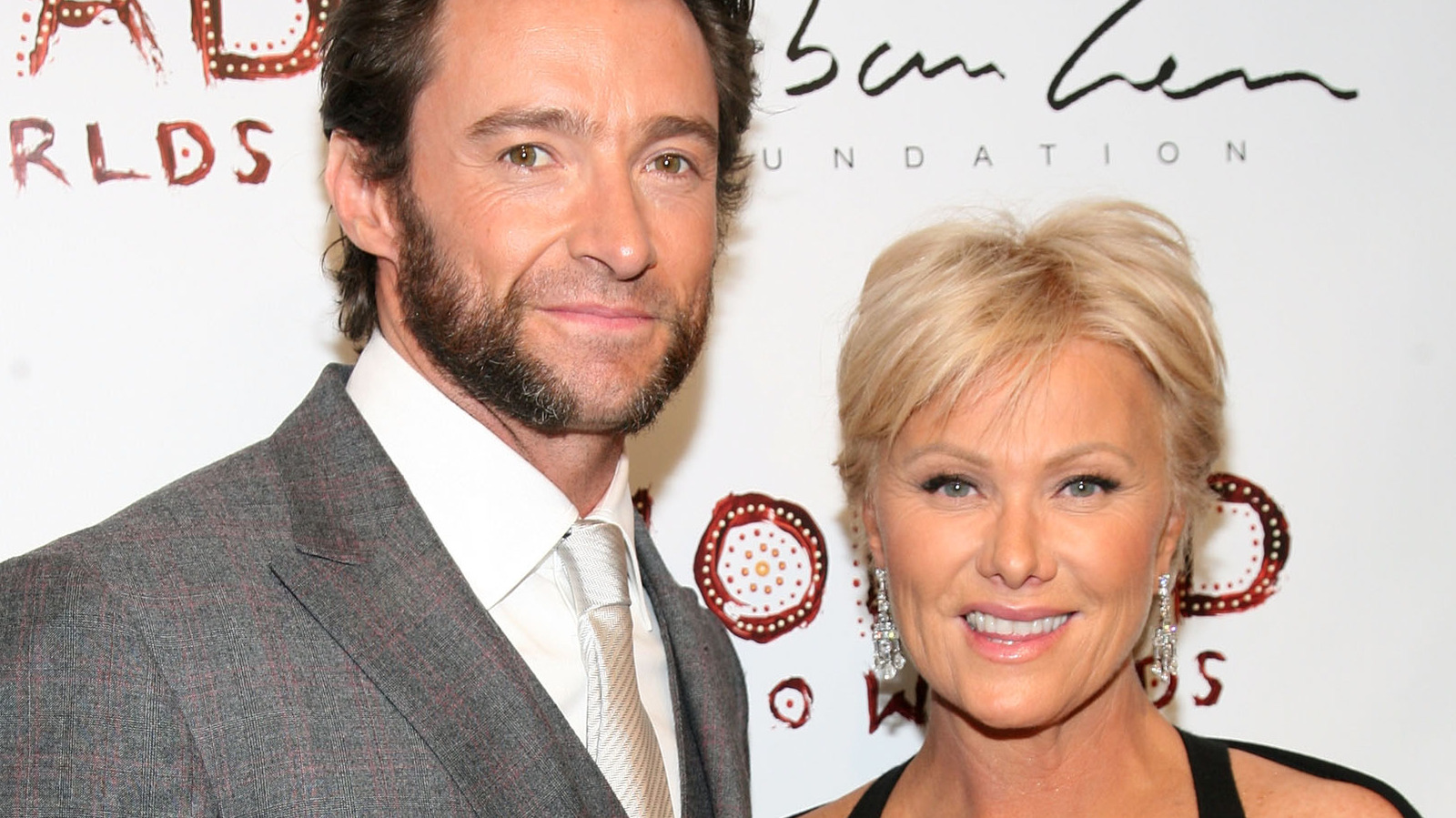 After accumulating a string of acting credits in Australia, Deborra-Lee Furness moved to the United States in hopes of catapulting her career in the 1990s. However, she grew disenchanted with being away from home and sought guidance. "I'd had enough of Hollywood and I saw a psychic and she said, 'you have to go back to Australia,'" Furness said on the "Not an Overnight Success" podcast in April, via the Daily Mail. Once the "Shame" actor returned to her native country, her life started to fall into place, which included meeting her future husband, Hugh Jackman. "So I came back and literally everything the psychic said came true," Furness added. "I got this show 'Corelli' and [Jackman] was my co-star … And the rest is history."
Although there was an undeniable connection between Furness and Jackman early in their relationship, there were also a few roadblocks, but those just made "The Greatest Showman" star more resolute. "I knew before Deb knew, even when she tried to break up with me, I knew," Jackman said on the "Aussies in Hollywood" podcast in 2018 about wanting to marry Furness early on, via USA Today.
Even though Jackman didn't have the advantage of clairvoyant guidance, he made up his mind about marrying Furness rather quickly. "I knew two weeks in to meeting Deb that we were going to be together for the rest of our lives," Jackman told Today in 2018. Decades later, the couple still believes destiny brought them together.