Share and Follow
In 2016, Brie Larson won the Academy Award for Best Actress thanks to her performance in Room. The 2015 film told a disturbing story of a woman who was kidnapped and assaulted as a teenager. The woman gave birth to a son and they eventually escaped captivity. The film earned Larson rave reviews from critics and the Academy surely agreed with them.
The following year, Larson presented the Best Actor award at the ceremony. She announced Casey Affleck as the winner. Affleck won for his performance in Manchester by the Sea. The audience gave Affleck a standing ovation, but many noticed Larson wasn't clapping on stage.
This led to much speculation regarding Larson's reason for not clapping. Many believed it was in response to past allegations that were made against Affleck.
Allegations Of Harassment Were Made Against Casey Affleck And The Lawsuits Were Settled Out Of Court
In 2010, two women filed lawsuits against Affleck accusing him of harassment. The allegations come from women who worked with Affleck on the film I'm Still Here. Amanda White, a producer, and Magdalena Gorka, a cinematographer, both filed in July of that year. Affleck denied the claims and the lawsuits were settled out of court that September.
Affleck's camp released a statement to The Hollywood Reporter following the settlement, reading, "The disputes between Flemmy Productions, LLC and Casey Affleck with Amanda White and Magdalena Gorka in connection with the film I'm Still Here have been resolved to the mutual satisfaction of the parties and the lawsuits are being dismissed."
Following his Best Actor win at the Oscars in 2017, the allegations resurfaced. This led the actor to speak out in The Boston Globe regarding the claims made against him. He said that those involved in the case aren't allowed to comment on it. He also said that people commenting online don't know what they're talking about.
Related: Casey Affleck Defends Missing Ben & J.Lo's Lavish Wedding
"I believe that any kind of mistreatment of anyone for any reason is unacceptable and abhorrent, and everyone deserves to be treated with respect in the workplace and anywhere else," Affleck said. "There's really nothing I can do about it. Other than live my life the way I know I live it, and to speak to what my own values are, and how I try to live by them all the time."
Brie Larson Won An Oscar For Playing A Victim Of Abuse In The Film 'Room'
Larson starred in the 2015 film Room, a story about a woman who was kidnapped as a teenager. She gave birth to a son and was routinely assaulted during her captivity. The film and Larson's performance earned rave reviews from critics. It also won her the Oscar for Best Actress in 2016.
Larson told IndieWire that her win didn't give her a sense of accomplishment. She went on to discuss calling Jennifer Lawrence for advice the following morning.
"I was like, 'I don't feel any different. I don't feel better about myself. I still don't feel like I'm a good actress,'" Larson said. "She was like, 'Oh, yeah. That's totally normal. I've had the same thing. Don't think of it like that. Think of it as, like, you got your Ph.D. You're certified; that's it. It doesn't change anything. You can still f*** up. Every judge is still human.'"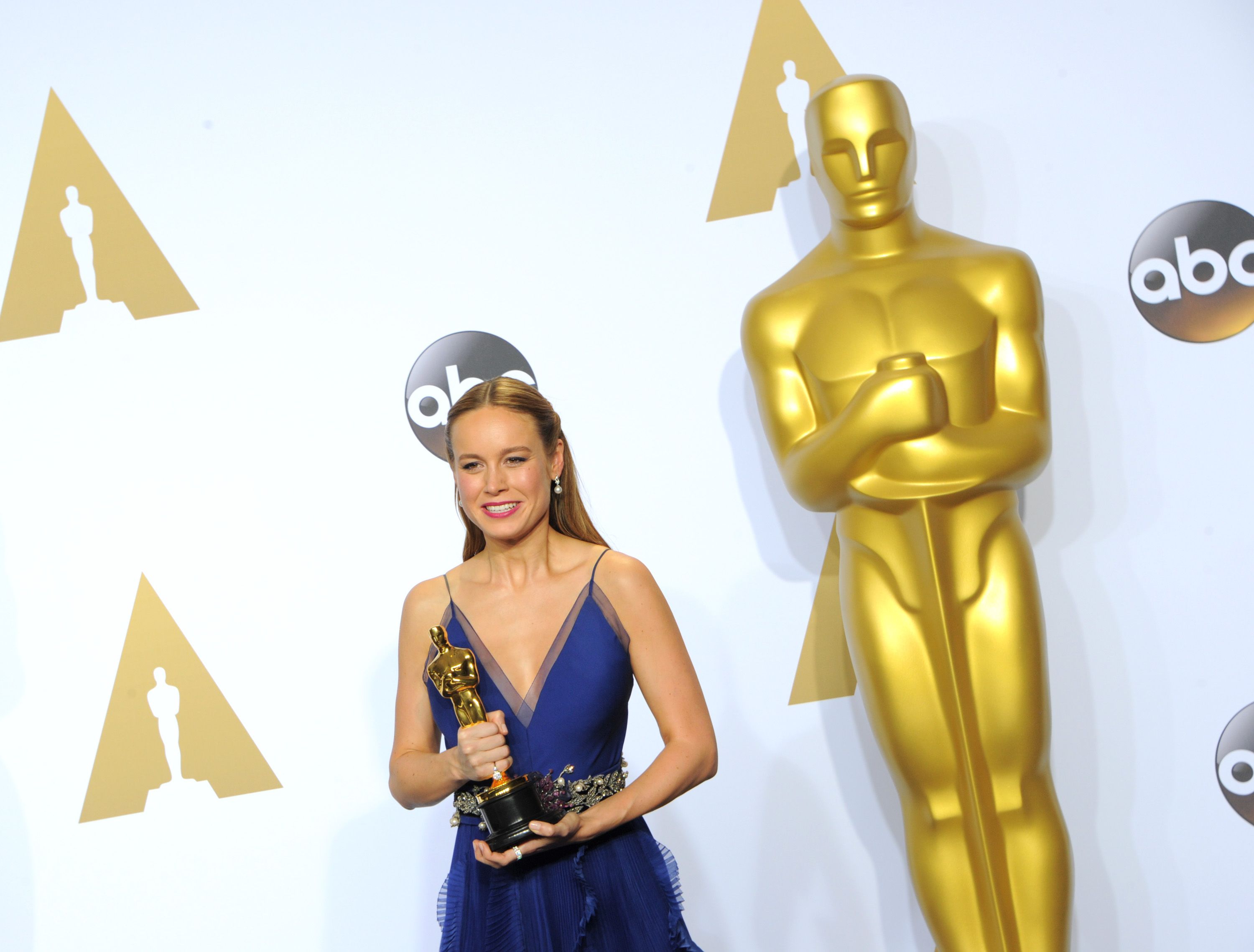 As a result, Larson said the conversation brought her back down to earth. She also said it helped her realize that she needed to focus on doing projects that she found meaningful.
Related: Does Brie Larson Want Children?
"There is a sense of joy and exhaustion that comes with every film, but the hope is that all the exhaustion pays off and you end up getting to share it with the world. That's the reason why I make movies," Larson later told Vanity Fair. "You hope that it reverberates outward and that it changes people's opinions and hopefully for the better."
Many Believe Brie's Refusal To Clap For Casey Was A Response To The Allegations
Affleck's performance in the film Manchester by the Sea won him the Best Actor Oscar in 2017. The win generated backlash online given the past allegations that were made against him.
"One of the first people who taught me how to act was Denzel Washington, and I just met him tonight," Affleck said during his acceptance speech. "I'm only here really because of all the talents and good will of so many people that are impossible to name, but most of all, Kenneth Lonergan who made this part, and without this part and without his writing, I wouldn't be here for sure. I wish I had something bigger and more meaningful to say, but I just look out at you, and I'm proud to be a part of this community. I'm just dumbfounded that I'm included."
While Washington teared up during Affleck's speech, many noticed how different Larson's reaction was. Larson presented the award to Affleck and while she did hug him when he came on stage, many pointed out that she didn't clap for Affleck during his standing ovation.
Related: Are Amber Heard And Brie Larson Friends?
Many theorized that Larson's refusal to clap for Affleck was a response to the past allegations of harassment made against him. Larson later told Vanity Fair that her reaction (or lack thereof) was intentional.
"I think that whatever it was that I did onstage kind of spoke for itself," Larson said. "I've said all that I need to say about that topic."
She also shared similar sentiments when addressing the issue with The Hollywood Reporter.
"I won't talk about it. It's not my story to tell," she said.
Share and Follow