House of the Dragon has been a successful treat for fans of Game of Thrones. Though they still wish the first show would revise its "wrong" ending, the prequel has served as somewhat of a closure for them.
However, GOT star Emilia Clarke — who played Daenerys Targaryen — revealed that she's "avoiding" watching the new show. The actress previously echoed the fans' frustration with GOT's ending as well.
Here's what the "failed" Broadway star really feels about the franchise.
RELATED: The Truth About Emilia Clarke And Seth MacFarlane's Relationship
What Emilia Clarke Feels About The Game of Thrones Ending
In September 2019, Clarke said in an Emmys red carpet interview that the backlash on GOT's ending "was profoundly flattering" as it shows that fans "cares that much that they're ready to make such a noise about how they believe the characters should've been finished and how the story should've gone," adding that it "just shows how much everybody loved it."
Speaking to The Times in March 2020, she also addressed the part where Jon Snow — Daenerys' nephew and lover — kills her. "I felt for her. I really felt for her," she said. "And yeah, was I annoyed that Jon Snow didn't have to deal with something? He got away with murder—literally."
While everybody was surprised about her character's fate, Clarke had known about it years in advance. She said the ending felt "like coming out of a bunker," noting that she always thought of what the fans would think about it. "I knew how I felt when I first read it, and I tried, at every turn, not to consider too much what other people might say, but I did always consider what the fans might think—because we did it for them, and they were the ones who made us successful, so… it's just polite, isn't it?"
When asked if she was "happy" about the conclusion of the series, she responded by saying that it's "a funny word." She then explained: "The show was so big. I was a small cog in a very, very, very big machine. Doing a show so many people had opinions about doesn't serve your creativity on any level."
RELATED: Jack Gleeson Confessed He Never Watched Game Of Thrones After Leaving The Series
Why Emilia Clarke Avoids Watching House Of The Dragon
In a new interview with Variety, Clarke admitted to "avoiding" watching House of the Dragon.
"I just can't do it," she said. "It's so weird. It's so strange." She even compared it to attending a different class' school reunion. "No! Can you [forgive me]?" she said when asked about watching the multi-award-winning prequel. "It's too weird."
She continued: "I'm so happy it's happening. I'm over the moon about all the awards… I just can't do it. It's so weird. It's so strange. It's kind of like someone saying, 'You want to go to this school reunion that's not your year? Want to go to that school reunion?' That's how it feels. I'm avoiding it."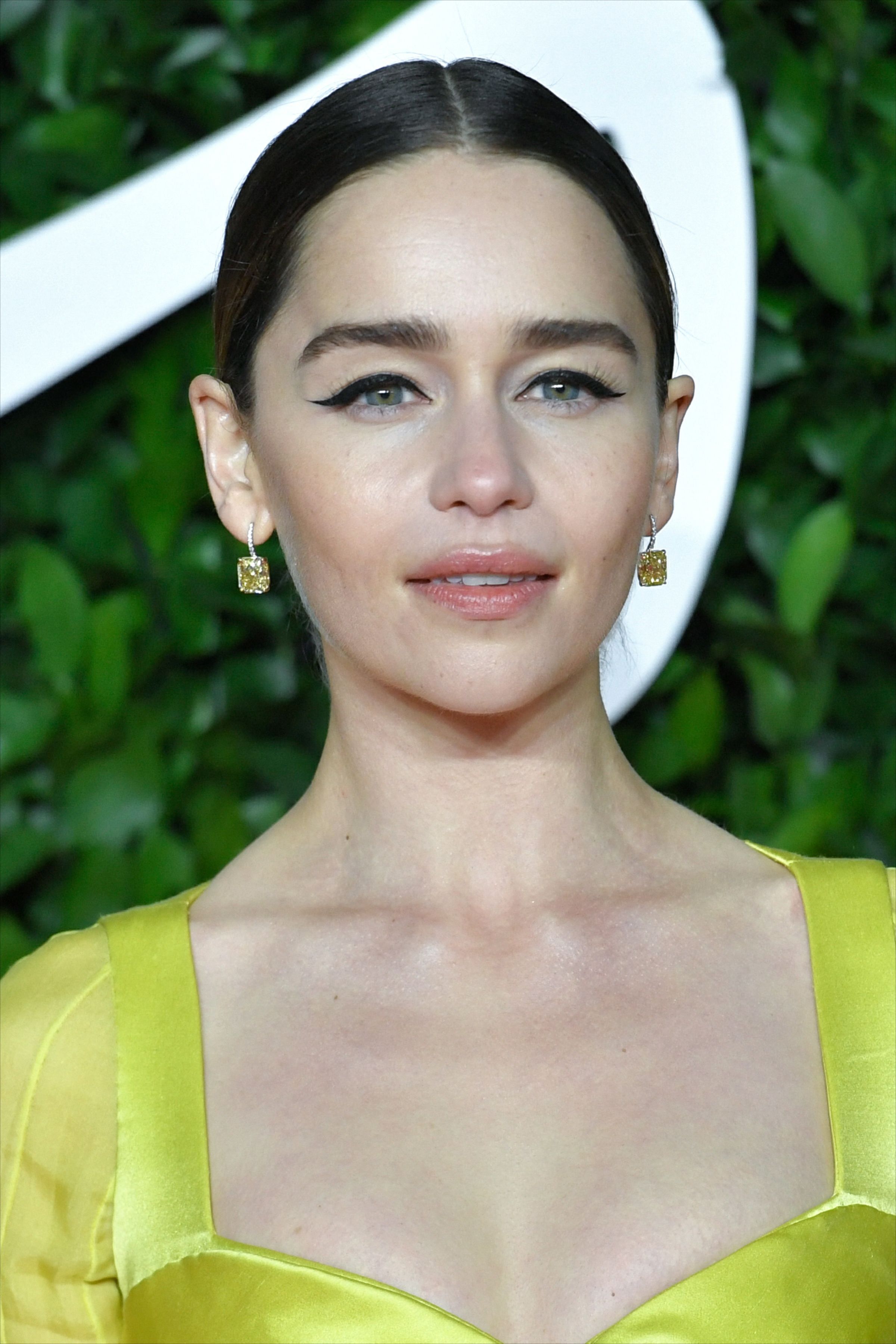 Other GOT stars have also shared their opinions on HOTD. In an episode of the podcast WTF with Marc Maron, Peter Dinklage — who played Tyrion Lannister — described the second installment as a safe bet for HBO. "[HBO] took a huge risk on our show," he said. "This isn't a risk. It's a proven thing that works."
Unlike Clarke, Kit Harington — who played Jon Snow — has watched the prequel. "I'm really enjoying it," he told Entertainment Tonight Canada in September 2022. "My friend Miguel showrun it, so I'm really enjoying it. I think they've done a fantastic job." But like Khaleesi, the actor also felt a little "weird" about watching the show at first.
"It's a weird one to start a whole new show in the same kind of realm and to make it its own thing, and I think that they've really done that," said the Eternals star.
RELATED: Did Brad Pitt Really Try To Pay $120,000 For A Date With Emilia Clarke?
What Has Emilia Clarke Been Up To Since Game Of Thrones Ended?
Clarke has come a long way since Game of Thrones. After starring in the romantic flick Me Before You and appearing in Solo: A Star Wars Story, she's now joined the Marvel Cinematic Universe where she's set to play Abigail Brand in the upcoming TV series, Secret Invasion.
While promoting her new film The Pod Generation at the 2023 Sundance Festival, Clarke told IndieWire that she's having fun working with Marvel. "I'm genuinely having a wicked time on Marvel, though, they're absolutely brilliant," said the Terminator star.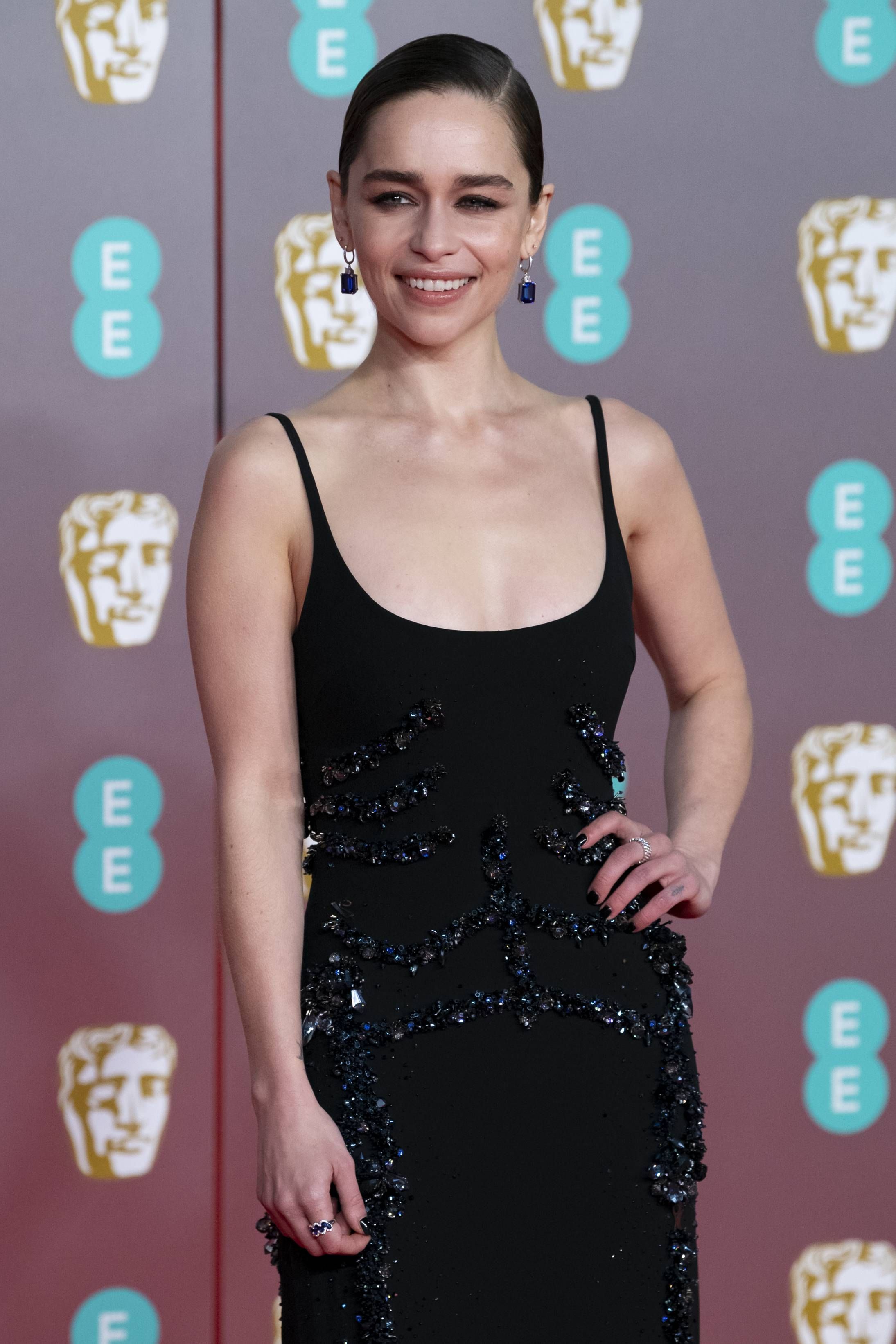 The Pod Generation is one of the most interesting films at the festival. It's a "slightly dystopian story about a 22nd century where humanity has become so dependent on technology that even something as intimate as childbirth has been outsourced to sleek devices known as 'pods,'" wrote IndieWire.
When asked about her thoughts on the concept, Clarke said: "It's technological progress for progress' sake. We do it because we can. It goes towards the commodification of our mental, physical, emotional, spiritual world."
She continued: "This kind of 'we must keep moving forward, we must keep bettering ourselves, there is no end.' It's this addictive necessity that speaks to how we're living our lives as a society as a whole." She went on to clarify that "technology isn't all bad" as "there are medical advancements that are making things better for people. I just think it needs to be checked."