Share and Follow
Miley Cyrus is one of the biggest names in entertainment, and everyone wants a piece of the superstar. Whether it's her fashion, her hit music, or something in between, people can't get enough of Miley.
Miley is on fire in the music industry once again thanks to "Flowers," which has rocketed up the charts, and has gone viral on social media. Instead of using this opportunity to hit the road and make a fortune, Cyrus has announced that she is done performing in front of tens of thousands of screaming fans, which goes against the norm in the industry.
Let's take a look at the road the Miley Cyrus has traveled, and why she has become more than happy to let other people do the traveling, while she focuses on other things.
Miley Cyrus Has Put Countless Miles On The Road
When you're a superstar in the same sphere as Miley Cyrus, then you're going to put in a ton of time on the road. Thanks to her massive career in music, Miley has logged tons of miles.
One of her most remarkable tours to date was the "Bangerz Tour" in 2014, which propelled her into the spotlight as a grown-up pop sensation. With a fusion of wild costumes, dazzling stage setups, and breathtaking choreography, Miley Cyrus pushed boundaries and made headlines. The tour grossed over $60 million, solidifying her status as a powerhouse performer.
She also hit the road for "Miley Cyrus & Her Dead Petz Tour" in 2015. This unconventional and emotionally charged tour showcased her experimental side, incorporating psychedelic visuals, outlandish props, and an unfiltered expression of raw emotions.
Believe us when we say that these two tours/eras simply scratch the surface of the work that the singer has put in over time.
In a music industry where tours make the money, Cyrus surprised many by backing away from touring.
Related: Miley Cyrus And Liam Hemsworth Did The Opposite With Their Relationship Than What They Promised When They First Got Together
Miley Cyrus Announced That She's Done With Touring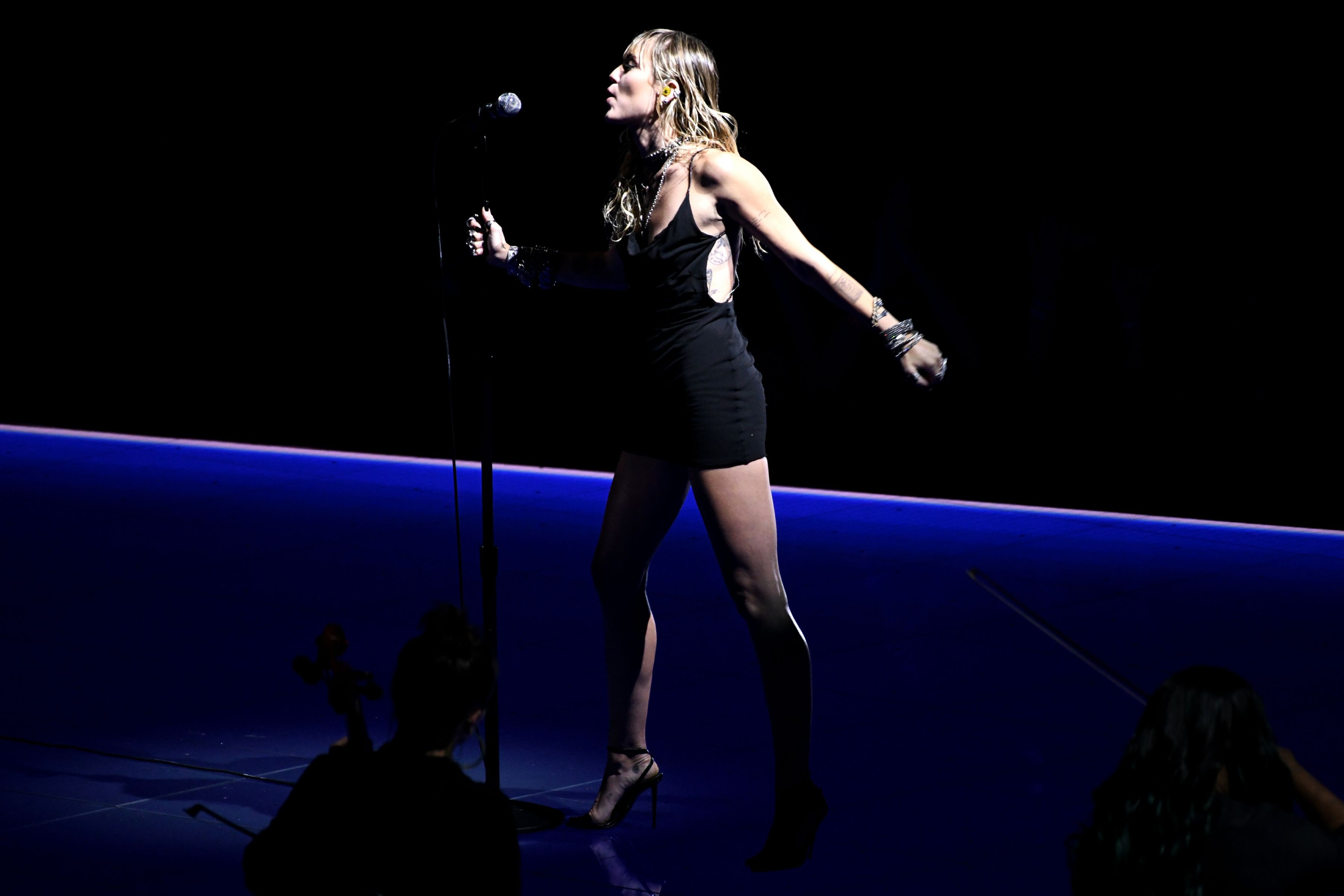 When speaking with British Vogue, Cyrus said, "It's been a minute. After the last [headline arena] show I did [in 2014], I kind of looked at it as more of a question. And I can't. Not only can't, because can't is your capability, but my desire. Do I want to live my life for anyone else's pleasure or fulfillment other than my own?"
With her song "Flowers" tearing up the charts and thriving on social media, now would seem like a great time to hit the road, but Cyrus is over it. A lack of connection with larger audiences certainly plays a part in making such a bold choice.
"Like singing for hundreds of thousands of people isn't really the thing that I love. There's no connection. There's no safety. It's also not natural. It's so isolating because if you're in front of 100,000 people then you are alone."
Much has been made about the singer's decision to stay on the sidelines, while the other major acts in music rake in millions on the road. Recently, Cyrus has given some clarity on her decision.
Related: How Bruno Mars Really Feels About Miley Cyrus's "Flowers" And If The Song Is Really About Him
She Clarified Her Initial Statement
In a message on social media, Cyrus wrote, "For clarity I feel connected to my fans NOW more than ever. When I win, WE win. Even if I don't see them face to face every night at a concert, my fans are felt deeply in my heart. I'm constantly creating and innovating new ways that I can stay connected to the audience I love — without sacrificing my own essentials."
The post didn't stop there.
"Performing for YOU has been some of the best days of my life & we will continue this journey together as we have for the last almost two decades. This has nothing to do with a lack of appreciation for the fans & everything to do with I simply don't want to get ready in a locker room. Which is the reality of life on the road," she continued.
Cyrus concluded her post, writing, "These looks I've been turning don't travel well. The archival looks don't fold. I just don't want to sleep on a moving bus. It isn't what's best for me right NOW, & if you've been following my career you know that I always change and the way I feel about that could too. Love you forever, I'm just on my Endless Summer Vacation."
Related: Miley Cyrus Denied Cheating Allegations, But Fans Uncovered Clues Hinting At A Liam Hemsworth And Jennifer Lawrence Affair
We could see Cyrus return to the stage at some point, and if she does make a return, she is going to make a fortune in ticket and merch sales. For now, however, her fans simply have to play the waiting game.
Share and Follow