The TV adaptation of Daisy Jones & the Six by Taylor Jenkins Reid, one of 2019's best-selling novels, was announced in the summer of 2019, sending fans into a frenzy.
Author Taylor Jenkins Reid will produce this 10-episode limited miniseries along with executive producer Reese Witherspoon and her production company Hello Sunshine.
The first teaser promises, "Their music made them famous. Their breakup made them legends." Daisy Jones & The Six adapts the book's oral-history format into a music documentary. "Look, I know that I said that I would tell you everything," says the titular Daisy. "But how much of everything do you really wanna know?"
Here is everything we know about the new series
8
What Is Daisy Jones & The Six About?
Daisy Jones & The Six is a story of a rock band in the 1970s.
The TV will explore the fictional band from its humble beginnings in the LA music scene to becoming one of the most iconic bands in history. The story captures the sex, drugs and rock 'n' roll of the era, with Daisy & The Six's band lead members forced to confront their feelings for each other.
The story is told in interview style, many years after the band have split. Band members talk about their relationships, fame, personal struggles, and what ultimately lead to the demise of the band.
7
Is Daisy Jones & The Six Based On Real Life?
Daisy Jones & The Six is a fictional band, but it was inspired on a real-life relationship.
The author of the book the show is based on revealed that Daisy Jones & The Six took inspiration from the real relationship between Fleetwood Mac's Stevie Nicks and Lindsey Buckingham.
Related: The Truth About Lindsey Buckingham And Stevie Nicks' Complicated Relationship
"I kept coming back to that moment when Lindsey [Buckingham] watched Stevie [Nicks] sing 'Landslide.' How it looked so much like two people in love. And yet, we'll never truly know what lived between them. I wanted to write a story about that, about how the lines between real life and performance can get blurred, about how singing about old wounds might keep them fresh," Reid wrote in a guest post for Hello Sunshine.
6
Who Is In Daisy Jones & The Six?
Riley Keough will play the lead of Daisy. She knows a bit about being a rockstar since her real-life granddaughter is Elvis Presley and her step-father was Michael Jackson! She has previously been in Magic Mike, Logan Lucky and Zola.
Sam Claflin stars as Billy. He has previously been in The Hunger Games franchise as well as Me Before You, Love Rosie and Enola Holmes.
Model and Divergent actress Suki Waterhouse will star as keyboard player Karen Sirko, while Sebastian Chacon plays drummer Warren Rhodes.
Timothy Olyphant appears as band manager Rod, plus actress and model Camilla Morrone will play Billy's girlfriend Camilla Dunne. Tom Wright, Jason Whitehouse and Jacqueline Obradors also star.
5
Daisy Jones & The Six Features Original Music
It has been announced that Daisy Jones & the Six will also feature original music that would be released exclusively on Amazon Music.
An 11-track album, Aurora, by the fictional band will be released. The show will feature 24 original songs written for the series and recorded by the cast. Phoebe Bridgers, Madison Cunningham, Marcus Mumford, and Jackson Browne were all involved with writing tracks for the fictional band.
Related: How Did Robert Pattinson Meet His Girlfriend Suki Waterhouse?
"We finally have Aurora. A stunning, nostalgic, timeless album that captures the drama, pathos, and yearning of the band's zenith and nadir all in one," author Reid revealed in a statement. "A snapshot of time, intoxicating and dangerous. That delicious moment that you know can't last… Daisy Jones & The Six are real. And they are better than my wildest dreams."
Scott Neustadter, co-writer and executive producer, added: "Aurora represents the pinnacle of a short-lived recording career. It also serves as proof—for both the fictional band and the real one who dreamed this up together—that pouring your heart and soul into something you believe in can have a profound effect on the rest of your life."
In a recent Variety interview, Suki Waterhouse spoke about how get felt like a real band: "I'm so excited for what we've done musically. We're actually a band. I think we're going to be distraught [when production is over]. We keep talking about ways to extend our band together beyond the show…It feels like we've been in a band for 10 years."
4
Do The Daisy Jones & The Six Actors Actually Sing?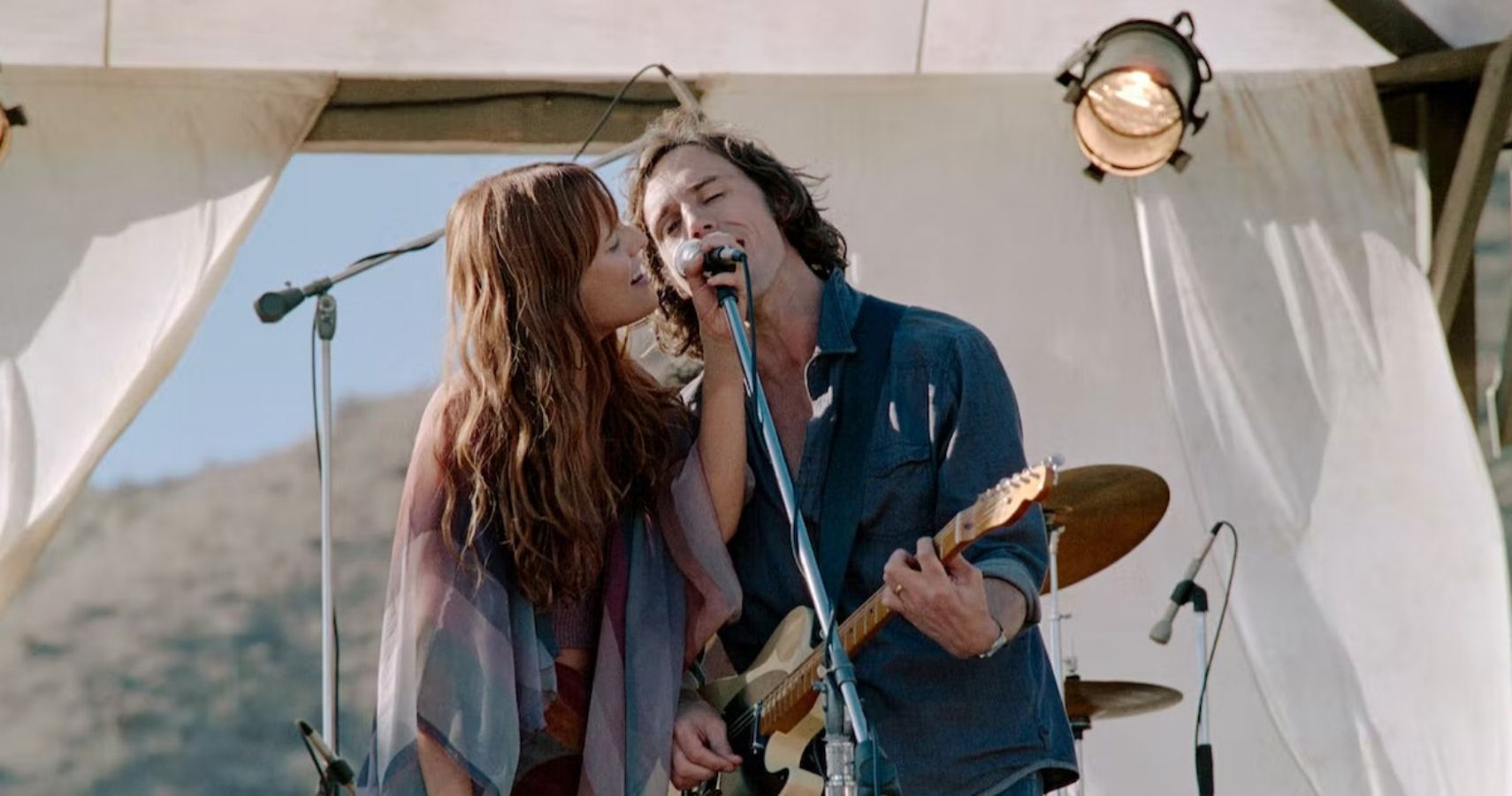 You'll be hearing the Daisy Jones & The Six cast on the soundtrack and in the show. In an interview with Vanity Fair, lead actor Riley Keough and Sam Claflin revealed that they had undergone vocal training in order to embody their characters.
"I didn't even know how one gets to be able to sing loud. I went to a vocal coach and I was like, 'they need me to belt,'" Riley Keough revealed.
Related: How Elvis' Grandaughter, Riley Keough, Earns Her Money
She added, "I was like, 'I have to do it'. I'm gonna go to this vocal coach, and he's gonna teach me how to f***** belt, whatever I need to do to get this. It really became about pushing myself to do things I've never done before."
Sam also admitted he had no prior musical experience. "I have to say, I'd never picked up a guitar before I got this part… And, you know, having read the book, it wasn't overly clear that I was due to be playing because we took some creative freedom and slightly shifted the parts a little bit, meaning that I was going to be playing not lead guitar, thank God, but rhythm guitar. I had to learn how to hold the guitar, how to strum a guitar. I had the biggest journey to go with the singing as well," he said.
3
Reese Witherspoon Is Producing Daisy Jones & The Six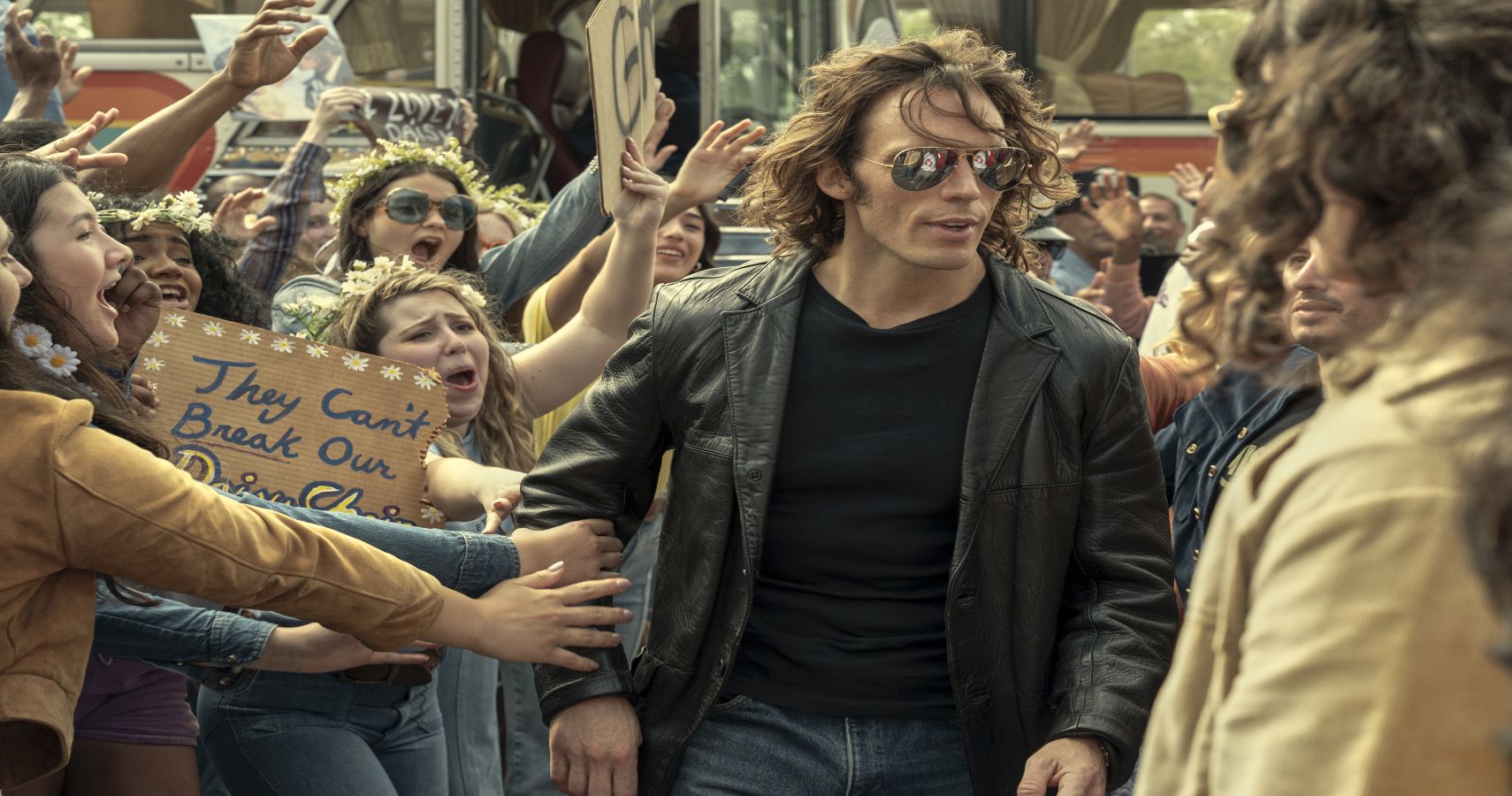 The project is backed by a Hollywood legend. The Amazon Prime series, Daisy Jones & The Six will be co-produced by Reese Witherspoon's production company, Hello Sunshine.
"As soon as I started reading Daisy Jones & The Six, I immediately fell head over heels in love with it, and I'm thrilled to be bringing it to the screen with Amazon and [head of Amazon Studios] Jen Salke, whose passionate pursuit of the material spoke volumes," Witherspoon told The Hollywood Reporter.
Previously, Witherspoon produced the blockbusters Wild, Gone Girl, and HBO's hit Big Little Lies
2
Who Is Writing And Directing Daisy Jones & The Six?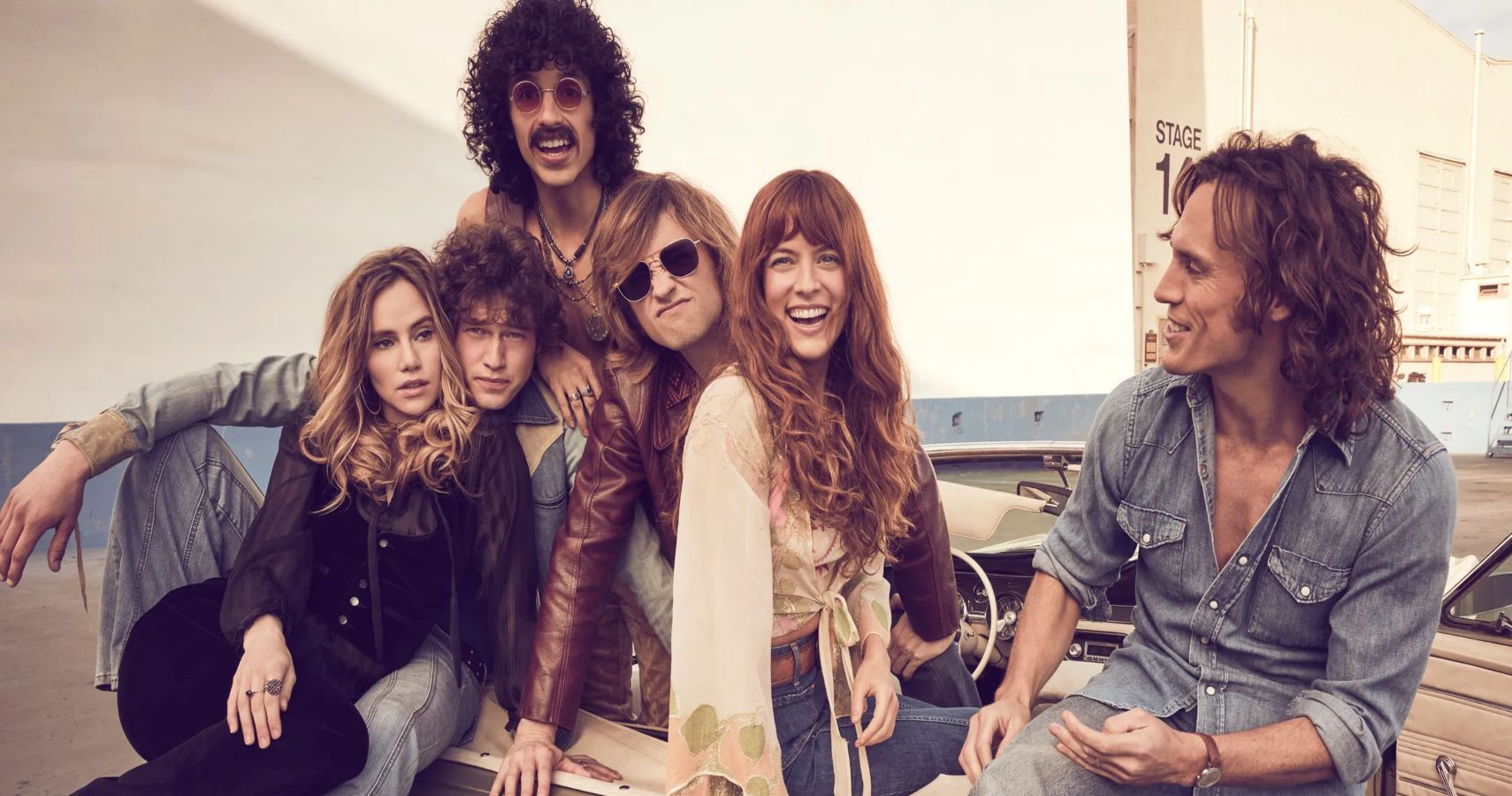 Scott Neustadter and Michael Weber, the writing duo behind 500 Days of Summer and The Disaster Artist, will write the series. A League Of Their Own's Will Graham will serve as the showrunner.
Niki Caro (2020's Mulan, Whale Rider and The Zookeeper's Wife) will direct multiple episodes, including the pilot, and is credited as an executive producer.
1
When Did Daisy Jones & The Six Come Out?
Daisy Jones & The Six premiered on Amazon Prime Video on March 3, 2023.