Share and Follow
Claire Holt, despite already having two children, was terrified to get pregnant again. Holt was a teenage star on the television show H2O. The show centered around three women who turned into mermaids whenever they came in contact with water. Following her success on the show, Holt landed the role of Rebekah Mikaelson on the CW show The Vampire Diaries. The role was initially supposed to be a three-episode arc, but it turned into much more.
Related: Making The Vampire Diaries Was Brutal For These Cast Members: Here's The Truth About All THe Behind-The-Scenes Drama
The actress suffered from a miscarriage in early 2018, which caused her and her husband a great deal of pain and heartbreak. The couple chose not to give up on their hopes of having another child, however. Together they were able to overcome their grief and move forward with having a baby. At the 2023 Cannes FIlm Festival, Holt debuted her adorable baby bump and announced she was pregnant for a third time.
How Many Children Does Claire Holt Have?
Claire Holt got her breakout role as a teenager on the television series H2O: Just Add Water. She later gained popularity and recognition for her role as Rebekah Mikaelson on the CW show The Vampire Diaries.
The success of the Mikaelson characters on The Vampire Diaries inspired the spin-off series The Originals, which Holt was frequently a part of despite taking breaks from filming.
The reason behind Holt's spotty appearances on The Vampire Diaries and particularly The Originals was because she wanted to spend more time with her family.
In her personal life, Holt has been married twice. She was previously married to Matthew Kaplan, though their marriage only lasted about a year. The two did not have any children together, and Holt started dating quickly after their separation.
Related: A Look Back At The Vampire Diaries Star, Annie Wersching's Career
Holt actually confirmed that she was seeing Andrew Joblon only seven months after splitting from Kaplan. Five months later, in December 2017, Joblon and Holt announced their engagement. The couple tied the knot less than a year later in August 2018.
With Joblon, Holt has given birth to two adorable children. Their son James was born in March 2019, and their daughter Elle came in September 2020.
Claire Holt Suffered Heartbreaking Miscarriage
Before the birth of Claire Holt and Andrew Joblon's two children, the two suffered a horrible loss. In March 2018, before Holt and Joblon were officially married, Holt shared the news on social media that she had suffered a miscarriage.
The event was extremely heartbreaking and traumatizing for Holt. She wrote on her Instagram: "I've never felt more broken in my life."
"I debated sharing this so soon and I'm still frightened about making such a private struggle public, but I'm doing it anyway because it's important. After my D & C, I spent hours on the internet searching for women who had been through it."
Holt desperately searched for "someone to tell me that the depression and hopelessness were normal. That it wasn't my fault. That I wasn't broken forever."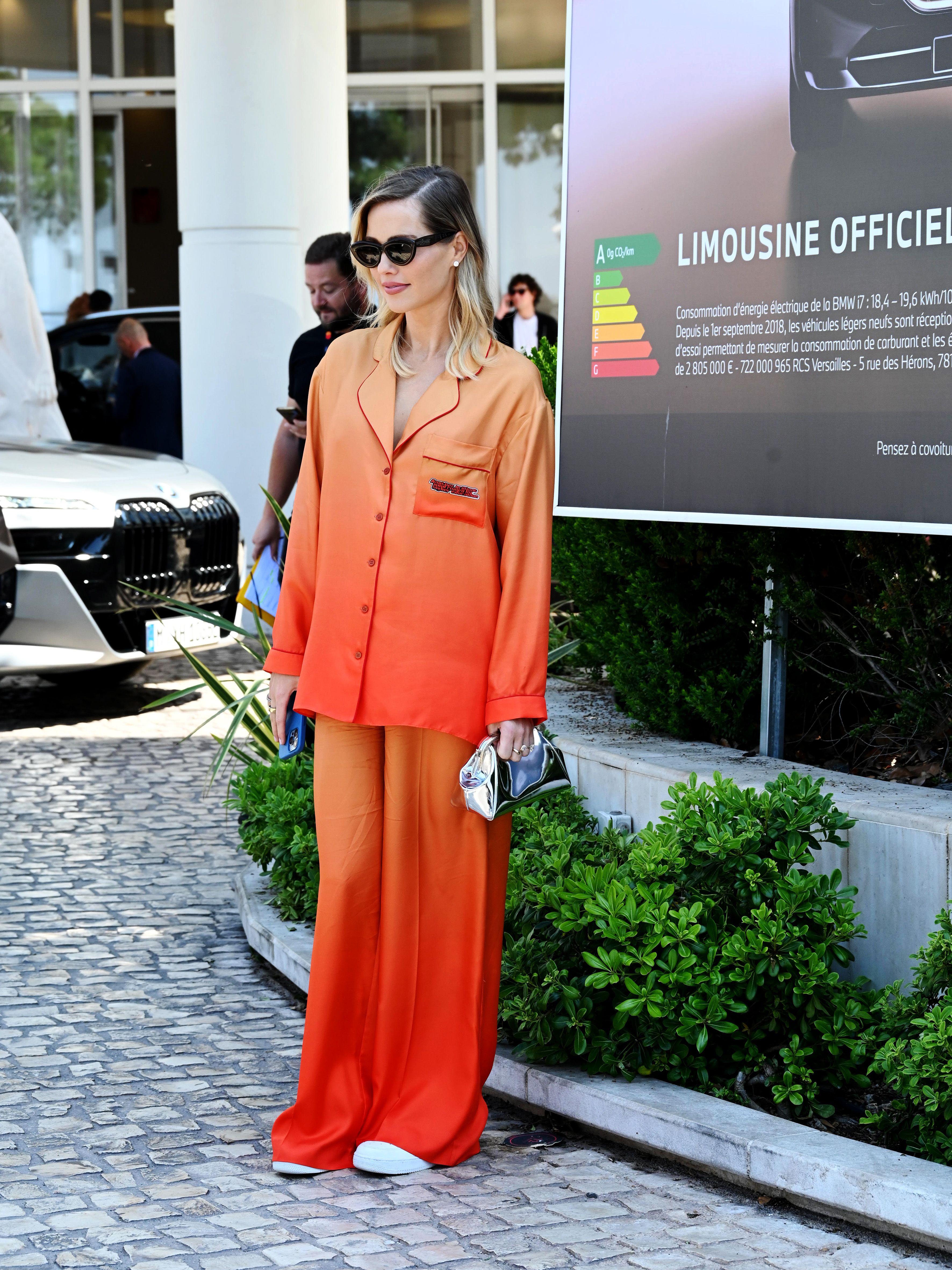 Her husband Joblon was a huge supporter during this difficult time.
"It was just really amazing to have a partner who was relentlessly there for me and so supportive and fights his own pain to help me out through it all," Holt told Us Weekly about the experience in February 2019.
"It brought us so much closer together," the actress continued. "And I think it's difficult to say this because I would have loved to have had the baby and have the pregnancy work out… but I wouldn't change it because I learned so much, and it really strengthened out relationship."
Why Claire Holt Was Scared To Get Pregnant
Even if Claire Holt was able to look back on the traumatic experience as a growing and learning opportunity, that did not mean that she was not terrified to give pregnancy another chance.
Holt and Joblon desperately wanted a family, and they had never planned on being married for a long time without expanded their family. They were both ready to be parents, but Holt was terrified that she would go through another heartbreak like the one she did in March 2018.
"You never forget the deep pain of loss. It dims with time but it informs many of your experiences."
Despite her fear, Holt and Joblon went forward with trying for a baby. They were blessed quickly, and Holt found herself pregnant again by the end of 2018.
Related: Nina Dobrev's Movies Have Totally Bombed Since She Left The Vampire Diaries Cast, Here's Why
She shared the news, this time overwhelmed with excitement and joy, on her social media. Holt wrote, "These past few months have been filled with excitement, anxiety, tears, joy, uncertainty but most of all gratitude."
She went on to discuss the events of her miscarriage, saying, "Our loss earlier this year was the darkest moment of my life. Yet, it made me infinitely more thankful for the precious baby growing inside me today."
Their first child was born in early 2019. Holt and Joblon went on to welcome their second child in 2020.
Claire Holt Announces Third Pregnancy
It seems Claire Holt has overcome her fear of pregnancy. The actress and husband Andrew Joblon are once again expanding their family.
Holt made the announcement at the 2023 Cannes FIlm Festival. The Originals actress debuted her baby bump on the red carpet, proudly showing off their upcoming addition to their family. Holt had previously hidden the pregnancy from her social media and events she attended.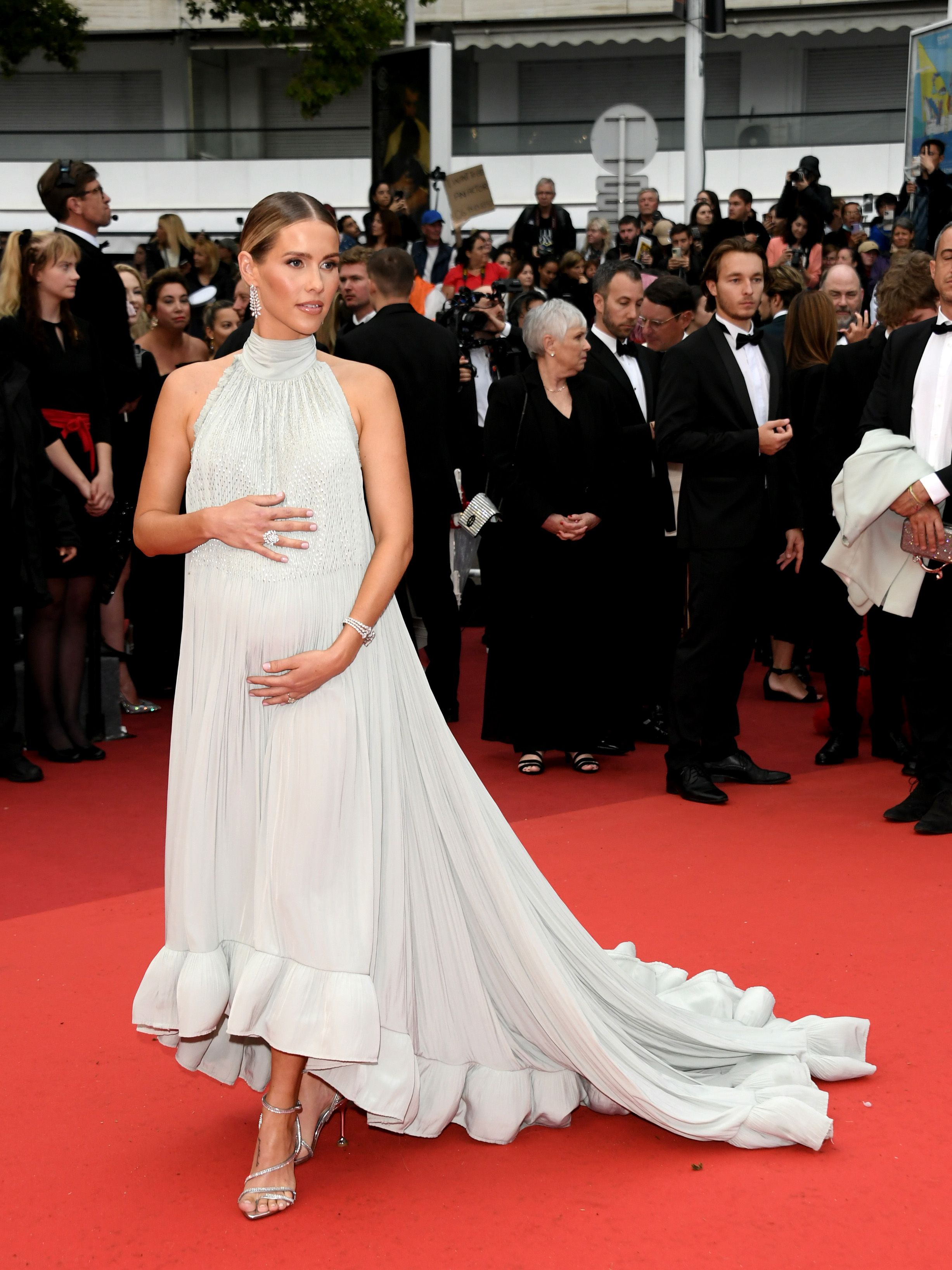 Fans of Holt were overjoyed by the news, even more so do to the heartbreak Holt had previously experienced. Many view her as a champion woman due to the message she sent about miscarriage. Holt started the process of breaking the taboo surrounding miscarriages and female depression, including postpartum.
Holt continues to be very open about her mental health with the hopes that it will inspire others to seek necessary help.
Fans wish her well with her newest pregnancy.
Share and Follow