Share and Follow
Who is Mackenzie Crook?
Mackenzie Crook is an English actor, director, comedian and writer, perhaps best known to the world as Gareth Keenan in the TV series "The Office" (2001-2003), and as Ragetti in the "Pirates of the Caribbean" film franchise, among numerous other roles he has secured so far in his career.
So, do you want to find out more about Mackenzie Crook, from his early life to date, including his career and personal life? If yes, then stay with us for a while, as we introduce you to this prominent English actor, writer, and director.
Mackenzie Crook Wiki: Age, Early Life, Parents, and Education
Born Paul James Cook on the 29th September 1971, in Maidstone, Kent, England, he is the son of Michael Crook, and his wife Sheila Crook. He spent his childhood in Dartford, Kent, alongside his sister Zoe, who is now a successful musician. During his childhood years, Mackenzie had problems with growth hormone deficiency, and for the three years, needed to take regular hormone therapy. He went to a grammar school in Dartford, but during summers he would live in Zimbabwe with his uncle, who owned a tobacco farm there. After matriculation, Mackenzie tried to enroll at an art college, but failed, and so started writing comedy sketches.
Career Beginnings, Early Breakthrough
Out of school, Mackenzie had all time in the world to dedicate to his career; he joined the youth theater, and with motivation from a youth theater principal, he was heading towards becoming a stand-up comedian. It was in 1996 that he made his acting debut; the lead role in the comedy film "The Man Who Fell in Love with the Traffic Cone!", and after being scouted by Bob Mortimer, he was enrolled as a stand-up comedian in "The 11 O'Clock Show" in 1998. After a few roles in which he portrayed fairly odd characters, he secured the role of Gareth Keenan in the TV comedy series "The Office" (2001-2003), featuring in all 14 episodes of the Golden Globe Award-winning series, which made him quite popular in the acting world. In 2003 he was chosen for the part of Ragetti in the fantasy adventure film "Pirates of the Caribbean: The Curse of the Black Pearl", later repeating his role in the sequels "Pirates of the Caribbean: Dead Man's Chest" (2006), and "Pirates of the Caribbean: At World's End" (2007).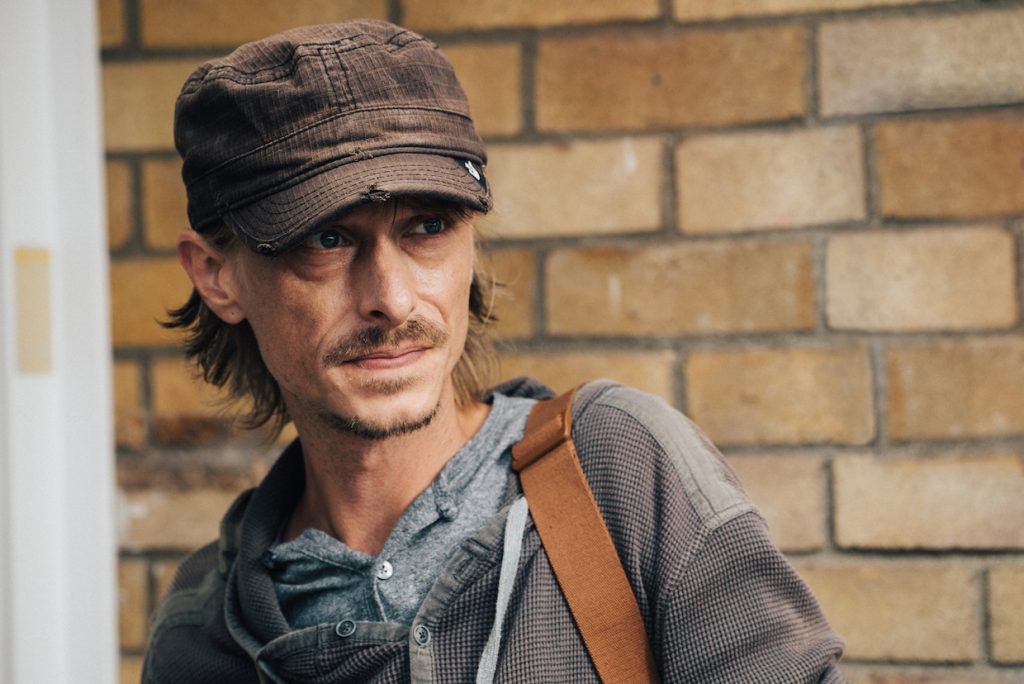 Rise to Prominence, Television Work, "Game of Thrones", and Other Projects
In 2004 he had a minor role in the Academy Award-winning biopic about J.M. Barrie's friendship with a family that inspired his creation of Peter Pan "Finding Neverland", with Johnny Depp, Kate Winslet and Julie Christie as the stars of the film, then in 2005 he portrayed Hidlick in the action adventure film "The Brothers Grimm", starring Matt Damon, Heath Ledger, and Monica Bellucci, while in 2008 he had the lead role in the comedy-drama film "A Deal Is a Deal". Two years later he was Russell Hardy in the biopic about Ian Drury, entitled "Sex & Drugs Rock & Roll" (2010), and then became more focused on television roles.
In 2013 he was Orell in what would become one of the most prominent TV series – "Game of Thrones" – and also portrayed Rudy Lom in the TV series "Almost Human" (2013-2014). From 2014 to 2017 he was Andy in the TV comedy series "Detectorists", co-starring Toby Jones, and was then Veran in the TV action-drama series "Britannia" (2017-2018). Most recently, Mackenzie featured in the TV series "Watership Down", and the film "Tales from the Lodge" (2019).
[embedded content]
Career Outside Acting
Mackenzie is also a director and writer, publishing the children's book "The Windvale Sprites", in November 2011. He has also directed the music video for the song "Wired OK", performed by the electro band Paw Paw; his sister is a member of the band too. To speak further of his accomplishments, Mackenzie has appeared in several music videos, including for Paul McCartney's song "Dance Tonight".
Mackenzie Crook Net Worth
Since launching his career, Mackenzie has proven his talents in several aspects, which has only increased his wealth. So, have you ever wondered how rich Mackenzie Crook is, as of early 2019? According to authoritative sources, it has been estimated that Crook's net worth is as high as $4 million, which is rather decent, don't you think? Undoubtedly, his wealth will become higher in the upcoming years, assuming that he successfully continues his career.
Mackenzie Crook Personal Life, Marriage, Wife, Children
What do you know about the personal aspects of Mackenzie's life? Well, he has been married to Lindsay, a former advertising executive since 2001 – the two have welcomed a son and a daughter. The Crook family now resides in Peter Sellers's old semi-detached house in Muswell Hill, North London.
Mackenzie Crook Height, Weight, and Body Measurements
Do you know how tall Mackenzie Crook is, and how much he weighs? Well, Mackenzie stands at 5ft 7ins, which is equal to 1.75m, while he weighs approximately 160lbs or 73kg. His exact vital statistics are unknown at the moment, but he has a slim figure, and blond hair and blue eyes.
Source: Affair Post
Share and Follow