Share and Follow
Rod Razavi is one of the new faces fans on Southern Charm season 9. Since its debut in 2014, Southern Charm, which chronicles the personal and professional lives of several socialites residing in Charleston, South Carolina, has become a staple of the Bravo Universe.
"Rod is great," Craig Conover exclusively told Us Weekly on Wednesday, September 20. "[He's] very stoic and nice guy. We have a lot of memories together too."
He also gave his family and friends a "big shoutout" for supporting him on his Southern Charm journey, joking, "I hope I don't embarrass you too much 😂."
Scroll down to learn more about Rod:
Age – How Old is Rod Razavi?
Southern Charm season 9 star Rod is 40 years old. The reality TV newcomer was born in 1982 to parents Ali and Guity Razavi. Despite being the newest face on the show, Rod is one of the oldest men on Southern Charm, bested in age only by Shep. Rod is also almost a decade older than his love interest, Olivia; however, the age difference doesn't seem to have any effect on the pair's romance.
What Does Southern Charm's Rod Razavi Do for a Living?
Rod has a background in computer programming. A little trip over to Linkedin tells us that he went to high school in Cincinnati and attended Rochester Institute of Technology from 2001 until 2005, obtaining a Bachelor's degree in Information Technology.
He has since worked in companies like WhatifSports Inc. and Blackbaud. According to his LinkedIn bio, Rod "specializes in T-SQL programming and performing legacy database conversions."
Rod is currently the Director of Integrations and Conversions at Zuri Group, a tech consulting company since 2013 and a director at ChemoCars since 2017.
Where Is Southern Charm's Rod From?
Rod is from Cincinnati, Ohio, and his Ethnicity is Persian-American. The Southern Charm season 9 star grew up in the city alongside his siblings, Susan Razavi and Bobak Razavi, per Newstars. Rod also attended Cincinnati Country Day School from 1989 until 2001.
Nonetheless, Rod seems to have left his hometown behind, having lived in Charleston for over 18 years. Nonetheless, fans will see more of the Charleston socialite and how his relationship with Olivia develops over the next few episodes of Southern Charm season 9.
Is Southern Charm's Rod Close to His Family?
The reality star has a tight-knit family, including several nieces and nephews. Rod chronicles his life as the "fun uncle" on social media. aka a fun uncle, to two adorable kids.
Does Southern Charm's Rod Play Any Sports?
Rod played tennis in high school and college and has continued to play the sport in Charleston. In fact, in June he won his company's fourth-annual Father's Day Doubles Classic.
Rod Razavi's Instagram
After having lived most of his life as a private figure, Southern Charm season 9 newbie Rod doesn't have a huge social media presence, which is highly indicated by his Instagram account. Unlike his Southern Charm co-stars, who have become household reality TV names, Rod only has about 5.4k followers on his Instagram.
Rod's 115 Instagram posts are also mostly personal pictures of himself with his family and friends. However, Rod's Instagram numbers are expected to increase after making his reality TV debut on Southern Charm season 9. Fans can find the computer programmer on Instagram using his handle @rodrazavi.
Who is Rod Razavi dating on 'Southern Charm'?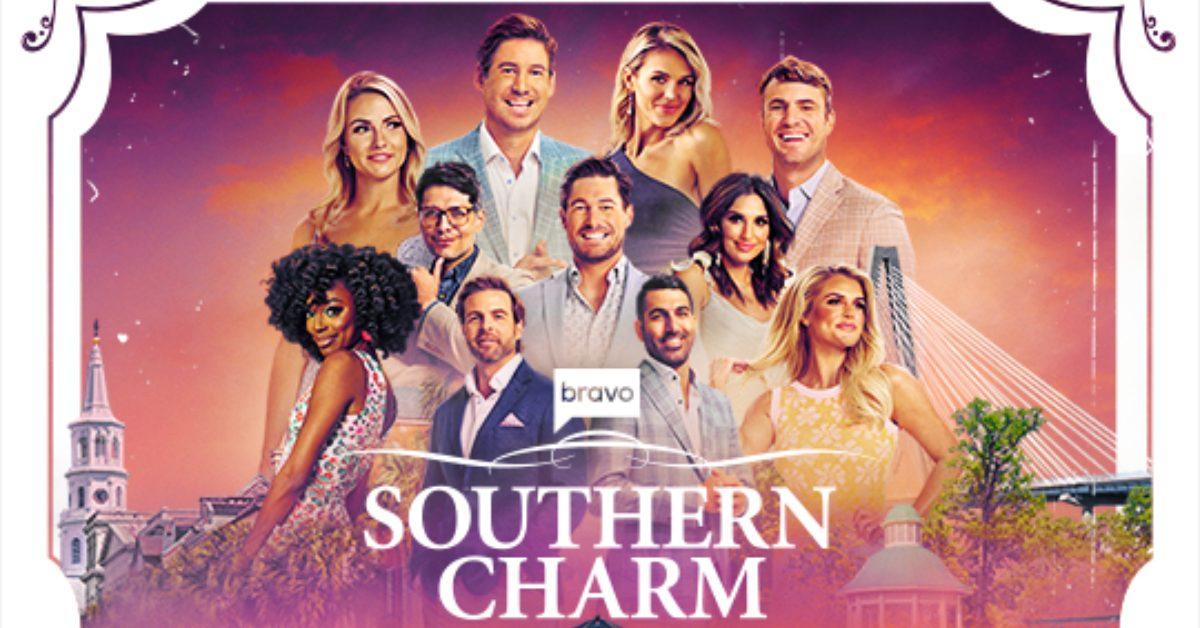 Rod joined the show due to his interest in pursuing a romantic relationship with Olivia Flowers, who made her Southern Charm debut in season 8.
Olivia first joined the cast of Southern Charm during Season 8 and quickly became a love interest for Austen. However, a big black cloud in the form of Madison LeCroy hung over their relationship. Throughout the season, they dated on and off but never got to the point of exclusivity.
In the premiere episode, Olivia said that Austen and she tried again after the reunion, but Austen's feelings for her quickly changed.
After Austen, Olivia was seen in November 2022 with baseball player John Parke, but that seemed to have fizzled out since Olivia could be seen kissing a new guy in the sneak peek for Season 9.
Olivia can be seen kissing a man on a park bench around the 1:31 minute mark. So who he is? That's new cast member Rod Razavi!
Rod's bio reads, "Rod is a computer programmer who has resided in Charleston for more than 18 years. He considers himself to be a true Southern gentleman and social butterfly, making friends everywhere he goes. He has recently set his romantic sights on Olivia."
In Episode 2 we'll get to see a park date between Rod and Olivia. In the preview clip, we learn that Rod even went to multiple places to get gluten-free bread so that Olivia was able to eat a sandwich, which is honestly very sweet. Rod jokes, "I don't want you to die on our date. That'd be weird." He even brought Capri Suns which honestly is a huge flex.
During the season 9 teaser, which dropped in August, it became clear that Rod is smitten with Olivia Flowers following her October 2022 split from Austen Kroll. The cameras caught one of Olivia, 31, and Rod's first dates during the September 21 episode.
"Rod is so sweet. He's just got such a chivalrous spirit about him," Olivia told the cameras after their lunch outing. "You can't help but compare him to Austen. It's like I was in Neverland and now I'm on earth."
The duo's relationship will take center stage in Southern Charm season 9, as the trailer showed Rod and Olivia kissing while sitting together on a bench.

Share and Follow