Share and Follow
A third person has been arrested in the deadly fentanyl overdose incident at a New York daycare that left a 1-year-old boy dead and three other children hospitalized.
The United States Attorney's Office for the Southern District of New York said that Renny "El Gallo (The Rooster)" Paredes, 38, had been hiding out since the fatal incident, but investigators used cell phones and Paredes' own social media account to find and arrest him on a charge of conspiracy to distribute narcotics resulting in death.
"I promised last week that we would continue to work to bring those involved in the child poisonings at Divino Niño daycare to justice," US Attorney Damien Williams said. " Since then, this Office and our law enforcement partners have worked around the clock to identify and apprehend additional individuals who are responsible.  Today's arrest is one more step toward obtaining justice for the child-victims of this heinous offense and their families."
u.s. v. Paredes Complaint by kc wildmoon on Scribd
Paredes joins 36-year-old Grei Mendez, owner of Divino Nino daycare, and her husband's cousin, 41-year-old Carlisto Acevedo Brito, behind bars. Mendez and Brito were initially arrested on state murder and drug charges, but the Department of Justice stepped in a charged both with federal counts.
Police are still seeking Mendez's husband, who has not been named and was seen on surveillance video arriving and quickly leaving the daycare with two large trash bags after Mendez called him — twice — before calling 911 when she found the children unresponsive on September 15.
A 2-year-old boy and a 9-month-old girl were revived with Narcan, but 1-year-old Nicholas Dominici could not be saved. A fourth child, another 2-year-old boy, had gone home earlier from the daycare but was taken to the hospital when his mother found him unresponsive. He, too, was revived with Narcan.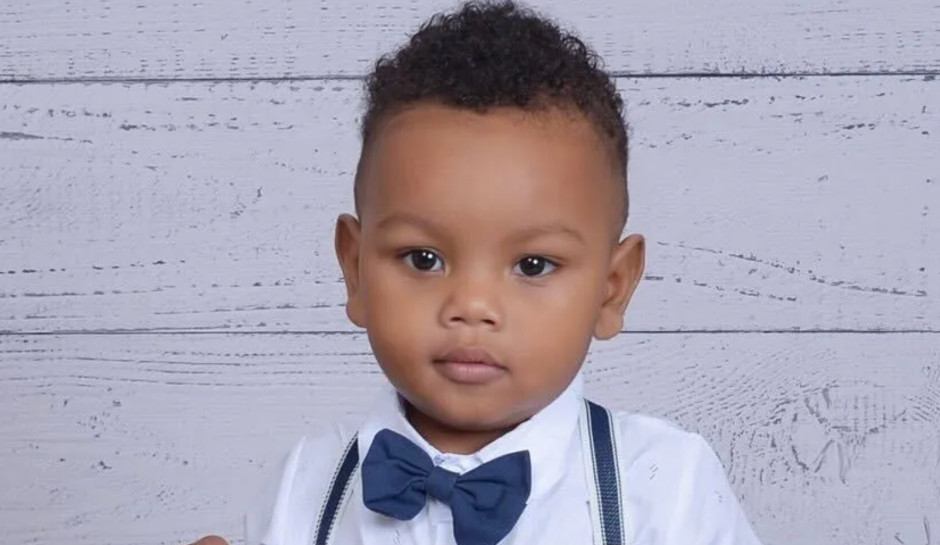 Investigators have since found drugs and drug paraphernalia in the area where the children played and napped. The found a kilogram of fentanyl on top of the playmats, and another quantity behind a trap door in the floor.
In the complaint against Paredes, the US Attorney's Office said investigaors searching his apartment found "shopping bags containing tools and instruments that are used to prepare and distribute narcotics, including strainers, tape, a grinder, plastic bags, and digital scales."
"Law enforcement officers also found what appears to be two clear Ziplock bags filled with a greyish powder and a rectangular, brick-shaped package, both of which appear to contain narcotics," the complaint said.
They also found glassine bags stamped with "RED DAWN" and the stamp used to mark the bags. Bags with the same stamp were also found in the hidden compartments at the daycare.
Share and Follow