Multiple students reportedly said they saw accused killer Byran Kohberger around the University of Idaho campus prior to the murders of four students he's accused of stabbing to death.
According to People, one of the students thinks she saw Kohberger at the Idaho campus Student Union building during the weeks before the murders but later recognized him after his arrest. Kohberger was a Ph.D. student at the time, at the nearby Washington State University.
"It was really early in the semester," Chelsea, a sophomore at the University of Idaho, told the outlet. "He was at the food court [of the Student Union], drinking water. He sat by himself."
"He was the type to stare. He wouldn't look away if you caught him staring. Like he wanted you to notice that he was looking at you. He didn't smile, didn't nod, didn't say anything. Just stared.

"I told my friend to not be suspicious but to look at him because the eye contact was making me uncomfortable. It was so weird that we ended up leaving and eating outside because we wanted to get away from him."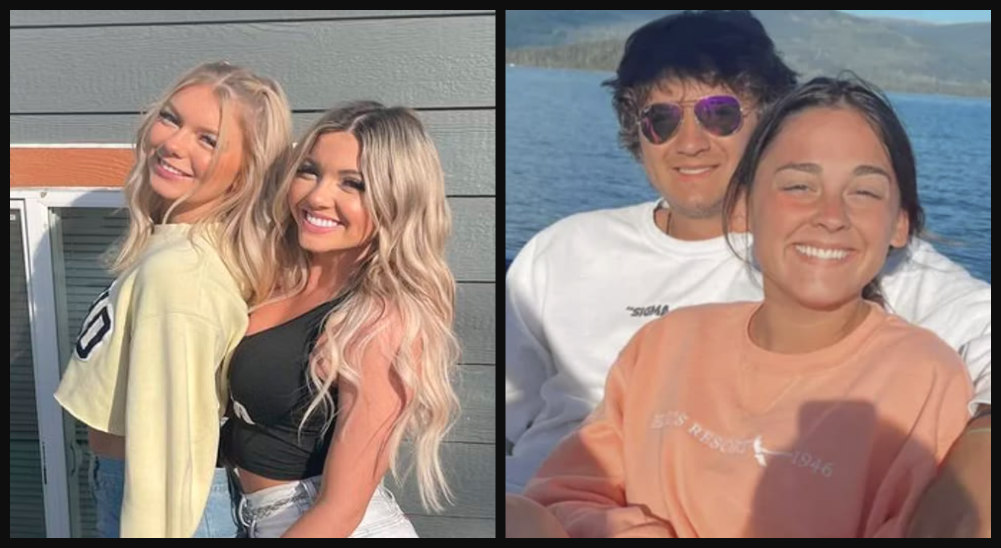 Another student reportedly said she saw Kohberger so many times around the Idaho campus that she thought he was a student there.
"It's not a huge school; it's like a small town," she said. "So you start seeing the same faces again and again. They become familiar, like you know that you've seen them in class or around campus. I definitely saw him more than once. He was just really quiet and really intense, staring. He made me uncomfortable."
As CrimeOnline previously reported, Kohberger is facing murder and burglary charges in connection with the November 13 deaths of students Ethan Chapin, 20; Madison Mogen, 21; Xana Kernodle, 20; and 21-year-old Kaylee Goncalves.
The victims were found stabbed to death in their off-campus rental on King Road, near the University of Idaho. Kohberger is currently the only named suspect in the slayings.
So far, the weapon used in the incident has not been found, but a previous affidavit stated police found a sheath at the crime scene with Kohberger's DNA on it.
Read the latest warrant below.
Bryan Kohberger Search War… by NewsNation Digital
Kohberger remains behind bars without bail. His next hearing is scheduled for June.
Listen to a previous "Crime Stories with Nancy Grace" episode on the case below:
Join Nancy Grace for her new online video series designed to help you protect what you love most — your children.
[Feature Photo: Bryan Kohberger, who is accused of killing four University of Idaho students, is escorted to an extradition hearing at the Monroe County Courthouse in Stroudsburg, Pa., Tuesday, Jan. 3, 2023. (AP Photo/Matt Rourke, Pool)]