Share and Follow
The US Department of Justice unsealed the 49-page, 37-count indictment against Donald Trump on Friday, a day after announcing the former president must appear in a Miami courthouse on Tuesday to answer the charges.
"This indictment was voted by a grand jury of citizens from the Southern District of Florida," special counsel Jack Smith said at a news conference hours after the indictment was unsealed, The Hill reported. "And I invite everyone to read it in full to understand the scope and the gravity of the crimes charged."
The indictment charges Trump with multiple violations of the Espionage Act as well as willful retention of classified documents and conspiracy to obstruct justice. Walt Nauta, Trump's personal aide, was also indicted for conspiring to obstruct justice.
23 Cr 80101 Indictment by kc wildmoon on Scribd
Trump vehemently denies all the allegations, insists that the case against him is a "witch hunt" and a "hoax" and on Friday called Smith "a deranged lunatic" and his wife "a deranged 'psycho'" in posts on his Truth Social media site, Fox News reported.
Meanwhile, two of Trump's lawyers in the documents case, including one who was on television on Thursday defending the ex-president, resigned. Jim Trusty and John Rowley said only that it was "a logical moment" to resign, CNBC reported. Trump announced his new attorney would be Todd Blanche, who is defending him on the hush money charges in New York related to payments he made to porn star Stormy Daniels.
According to the indictment, the classified documents Trump took from the White House when he left in January 2021 included "defense and weapons capabilities of both the United States and foreign countries; United States nuclear programs; potential vulnerabilities of the United States and its allies to military attack; and plans for possible retaliation in response to a foreign attack."
The document says that Trump stored boxes of documents in various places in his Mar-a-Lago resort, including on the stage in the White and Gold Ballroom, his bedroom, an actual storage place, a bathroom, and the shower. It also accuses him of sharing classified material with at least two people who did not have clearance to see the documents and instructing his lawyer to tell investigators they had no documents.
Read Related Also: Hunter Biden's criminal tax and gun case brought by Trump-appointed U.S. Attorney is assigned to Trump-appointed judge — what to know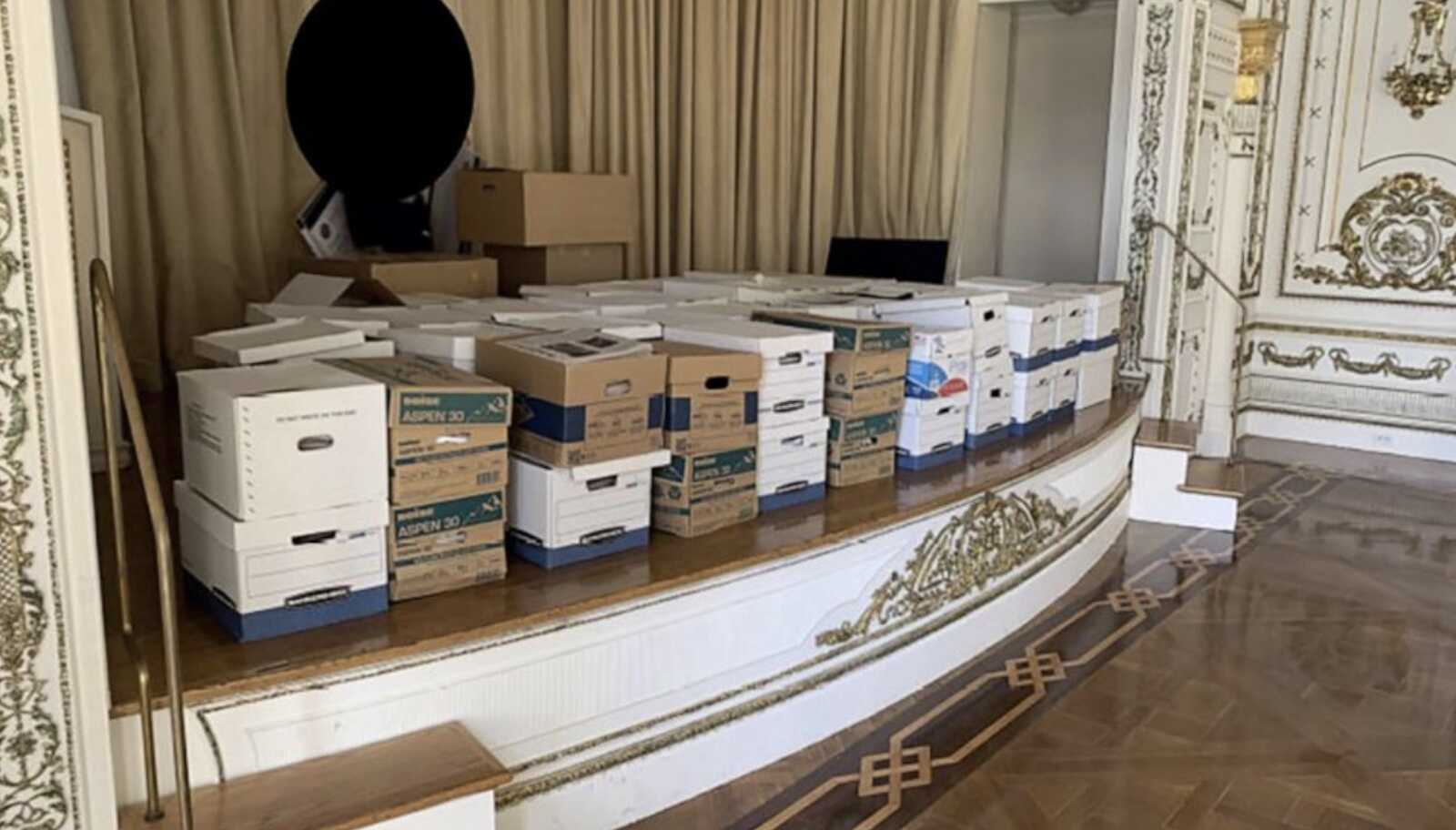 On another occasion, the indictment says, Trump and Nauta moved boxes with classified documents so the attorney tasked with handing them over to authorities couldn't find them.
The indictment includes a transcript of a tape recording of Trump showing a writer a classified document having to do with a plan of attack on another country and pointing out that it is classified and that if he were still president, "I could have declassified it." That incident took place at his Bedminster golf club in New Jersey.
Smith, at his brief news conference, pointed out that Trump, like all defendants, should be considered innocent until proven guilty in a court of law. But he also said the charges laid out against the twice-impeached former president were very serious.
"The men and women of the United States intelligence community and our Armed Forces dedicate their lives to protecting our nation and its people," he said. "Our laws that protect national defense information are critical to the safety and security of the United States, and they must be enforced. Violations of those laws put our country at risk."
And, he said, "adherence to the rule of law is a bedrock principle" that "sets an example for the world."
"We have one set of laws in this country, and they apply to everyone," Smith said.
For the latest true crime and justice news, subscribe to the 'Crime Stories with Nancy Grace' podcast.
[Featured image: Documents stored in a bathroom at Mar-a-Lago/US District Court Southern District of Florida]
!function(f,b,e,v,n,t,s){if(f.fbq)return;n=f.fbq=function(){n.callMethod?
n.callMethod.apply(n,arguments):n.queue.push(arguments)};if(!f._fbq)f._fbq=n;
n.push=n;n.loaded=!0;n.version='2.0′;n.queue=[];t=b.createElement(e);t.async=!0;
t.src=v;s=b.getElementsByTagName(e)[0];s.parentNode.insertBefore(t,s)}(window,
document,'script','https://connect.facebook.net/en_US/fbevents.js');
fbq('init', '249856382045099');
fbq('track', "PageView");
Share and Follow