An alleged 2020 rape is being looked into again after a witness came forward concerning Kaivon Washington, a man accused of raping Louisiana State University student, Madison Brooks, last month.
According to court documents obtained by ABC 2, Washington, 18, identified as one of the suspects who allegedly raped Brooks, was accused in 2020 of raping a 12-year-old girl. Police said the victim stated she left to go swimming at a Livingston Parish apartment in May or June 2020, when Washington sexually attacked her.
As CrimeOnline previously reported, 19-year-old Brooks was drinking at Reggie's Bar near the LSU campus in Baton Rouge on January 15, when she asked Washington; Everette Lee, 28; Casen Carver, 18; and a 17-year-old for a ride home. She allegedly said she was intoxicated and couldn't find her friends.
Washington and the minor are now accused of raping Brooks in the back seat of the car, with Lee and Carver in the front seat. Then, since Brooks was purportedly unable to tell them where she lived, they dropped her off in a subdivision; she was later hit by a car driven by a ride-share driver.
Madison passed away from her injuries at a hospital.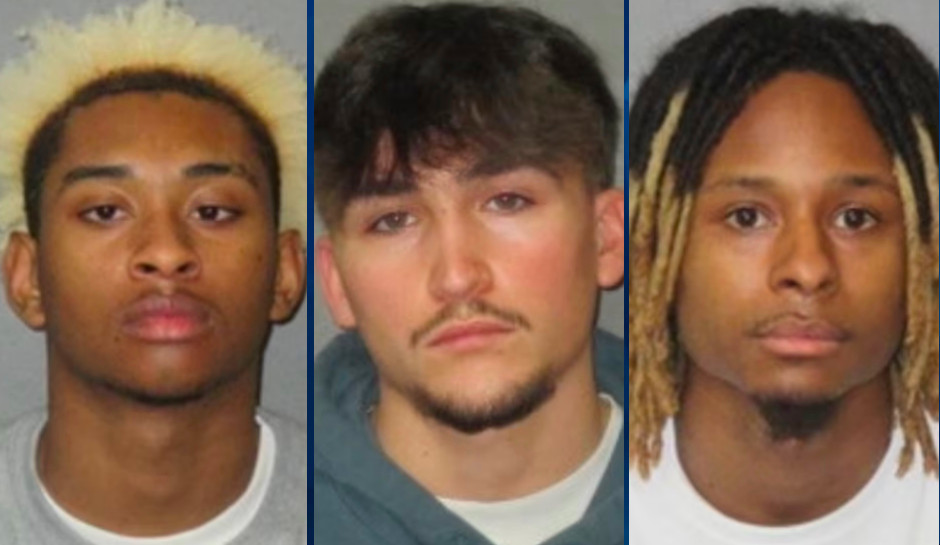 The victim in the 2020 incident reportedly told police she was inside an apartment when a friend asked her if a boy could come over. The victim said she was wrapped in a towel and went into a room. It was then that Washington reportedly raped her after she told him, "no."
"The victim clarified that he put his stuff in my vagina, and that went on for approx. 30 min. before Washington got another boy and left," court documents read.
While speaking with police, Washington reportedly denied the incident, claiming nothing happened, not even a kiss. The case stalled for years until the latest incident between Washington and Brooks.
On Friday, a witness contacted police and admitted she saw Washington go into the room with the 12-year-old, according to court documents.
"She witnessed the accused enter the victim's bedroom, but denied hearing any voices or sounds that would have led her to think someone was having sex. She further stated that she did not hear anyone hollering," police said, according to the documents.
Defense attorney Ron Haley, who represents Washington, reportedly said his client cooperated with police in the 2020 case, and law enforcement found no evidence of a sexual assault.
"Mr. Washington and his mother cooperated with the investigation two years ago, and law enforcement took no action. Upon the review of the new statement from a witness that came forward yesterday, we are concerned not only of the timing of this statement, but whether it meets the threshold of probable cause."
Meanwhile, Kelly Miller, a lawyer for Brooks' family, said the victim's blood alcohol level during the time of the alleged rape has been brushed aside by the defense. Now, Brooks' family, according to Miller, is pushing for awareness in hopes that it doesn't happen to another student.
"Really the goal of Madi's mom is to never have this happen again, to never have any family feel the kind of pain she is feeling right now," Miller told WAFB 9.
Haley claimed that the two men accused of raping Brooks said they obtained verbal consent numerous times before the act took place.
"The two defendants who engaged in consensual sexual acts with Ms. Brooks did so after obtaining verbal consent," Haley said.
Still, Miller says it's shameful that the defense is attempting to "contradict" the blood alcohol test, which showed that Brooks' blood alcohol level at nearly four times the legal limit in Lousiana.
"To come out to mention evidence that they have and don't show it, to contradict a gold standard blood alcohol test and not say on what basis they are doing it, it is a made up, smear campaign, absolutely shameful," Miller said.
"What the next week and several days are about is letting Madi's family grieve."
Washington and the 17-year-old have been charged with third-degree rape, which Louisiana law says involves a victim who is "incapable of resisting or of understanding the nature of the act by reason of a stupor or abnormal condition of mind produced by an intoxicating agent or any cause and the offender knew or should have known of the victim's incapacity."
Carver and Lee have been charged with principle to rape, which means they were present but did not take part and did nothing to stop it.
Check back for updates.
For the latest true crime and justice news, subscribe to the 'Crime Stories with Nancy Grace' podcast. Listen to the latest episode:
Join Nancy Grace for her new online video series designed to help you protect what you love most — your children.
[Featured image: Madison Brooks/Handout]