Share and Follow
A federal grand jury in Florida has indicted Donald Trump on criminal charges related to his removal of dozens of classified documents when he left the White House in 2021.
Those documents were found at his resort in Florida last year after his then-attorneys told authorities they had turned over all such documents in the twice-impeached former president's possession, ABC News reported.
Trump has been ordered to appear in court on Tuesday and is now the first former president to face federal criminal charges. He was earlier indicted on state charges in New York.
Trump himself initially announced the indictment on his Truth Social media platform with a series of misleading statements and a bluster of "witch hunt" and "hoax" claims. He immediately launched fund-raising appeals based on the indictment, as did some other Republicans allied with the ex-president.
Sources told NBC News that the indictment includes seven charges, all related to the documents found in his possession when the FBI raided Mar-a-Lago earlier this year. The charges include false statements and conspiracy to obstruct.
Jim Trusty, an attorney for Trump, said that at least one charge stems from the Espionage Act.
The indictment will remain under seal until Tuesday.
The charges were brought before the grand jury by Special Counsel Jack Smith, who was appointed late last year by Attorney General Merrick Garland, a Republican, to look into the myriad of accusations leveled at the former president in the wake of his departure from office. Smith is also leading the investigation into Trump's part in the January 6 attempt by his allies to prevent Congress from certifying the 2020 election.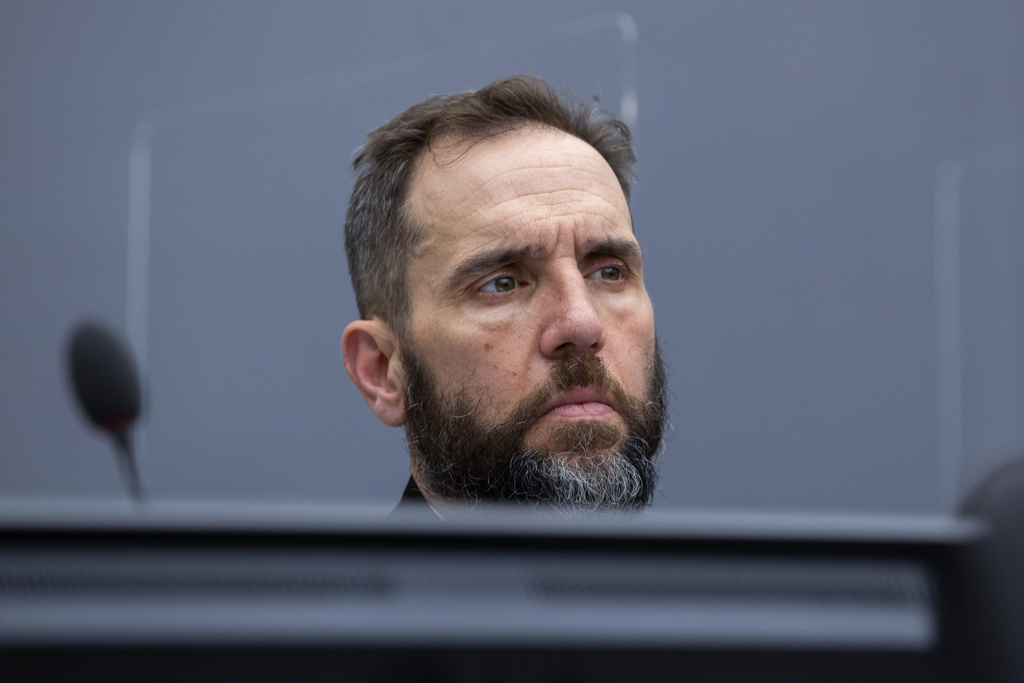 Neither Smith's office nor the Justice Department commented on the indictment.
Trump also faces possible charges in Georgia related to his alleged attempts to convince election officials there to "find" votes that would swing the election to him.
Trump's social media post blamed President Joe Biden for the indictment, even as Biden has repeatedly said he is standing clear of the investigation. Biden commented on Trump's accusations, saying he has "never once, not one single time, suggested to the Justice Department what they should do or not do … any charges or not bring any charges," Fox News reported.
The Justice Department, which was formed in 1870 in the wake of the US Civil War, was established to function independently of the executive office and not to serve as the president's personal law enforcement division.
House Speaker Kevin McCarthy also appeared to think the president directs special counsels and grand juries.
"It is unconscionable for a President to indict the leading candidate opposing him," he said, according to NBC.
Trump appears to claim that he had declassified the documents in his possession at Mar-a-Lago, although no evidence of that declassification has been found.
The National Archives, which handles government documents, notified Trump last year that they believed he had documents in his possession that should have been turned over to the archives and not removed from the White House. Trump's team gave the archives 15 boxes of material, some of which included classified and top secret documents, as CrimeOnline reported.
The archives later learned that there were more documents in Trump's possession and handed the investigation over to the FBI, which subpoenaed him for them. The FBI eventually executed a search warrant at Mar-a-Lago and seized 11,000 more documents — after Trump's attorneys had attested a thorough search had been made and no more documents were there. More than 100 of those documents were classified.
In his Truth Social posts, Trump accused Biden of mishandling classified documents as well, apparently referring to the discovery of some documents in an office from Biden's time as vice president. Some of those documents were classified as well. Biden's attorneys promptly informed the archives of the discovery and returned the documents.
Trump claims that Biden has classified documents in multiple locations, including "strewn all over his garage floor where he parks his Corvette, and which is 'secured' by only a garage door that is paper thin, and open much of the time." It's unclear where that information comes from.
For the latest true crime and justice news, subscribe to the 'Crime Stories with Nancy Grace' podcast.
[Featured image: FILE – Former President Donald Trump speaks as he announces a third run for President, at Mar-a-Lago in Palm Beach, Fla., Nov. 15, 2022. Trump and his aides are bracing for a potential indictment in the classified documents investigation as prosecutors handling the probe were spotted at a Miami courthouse where a grand jury has been hearing from witnesses. Trump's lawyers have been told that he is a target of the investigation, the clearest indication yet that criminal charges could be coming soon, according to one person familiar with the matter. (AP Photo/Rebecca Blackwell, File)]
Share and Follow