One of the fired officers, Demetrius Haley, reportedly took photographs of Tyre Nichols after the beating and sent them to at least 5 people.
Memphis city officials say seven more police officers are under administrative investigation for the roles in the fatal beating of Tyre Nichols after a traffic stop last month.
Six officers have already been fired, and five of them face multiple charges, including murder, in the vicious assault, which was captured on police body cameras and police-installed pole cameras, as CrimeOnline previously reported.
Another officer has been relieved of duty pending an investigation, as have two Shelby County Sheriff's deputies. Three fire department employees, two of them EMTs, were also fired over the incident.
"The administrative investigation is still ongoing, and so this information is subject to change," Jennifer Sink, the city's chief legal officer, said in a statement, according to NBC News. "The administrative investigation is solely to determine if City policies were violated and what disciplinary action should be taken. The criminal investigation is being handled by the TBI and DA."
The seven additional officers have not been identified.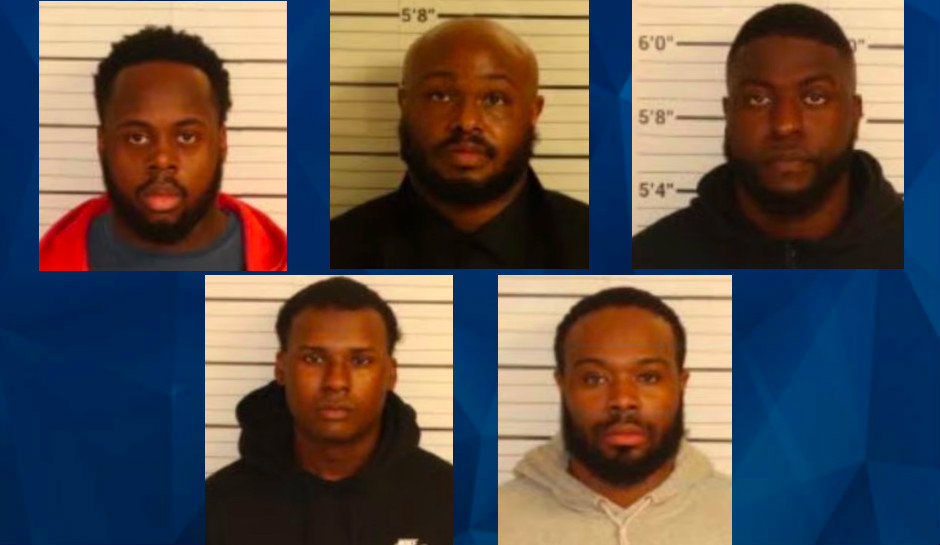 Justin Smith, Desmond Mills Jr., Emmitt Martin III, Demetrius Haley, and Tadarrius Bean, all members of MPD's elite "SCORPION Unit" — which was summarily disbanded in the wake of Nichols' beating — were fired and charged with second-degree murder, aggravated assault, two counts of aggravated kidnapping, two counts of official misconduct, and official oppression. Another officer, Preston Hemphill, has been fired but not charged.
Memphis Police Chief C.J. Davis has said that the internal investigation has so far not found evidence that Nichols was driving recklessless, which was the pretext for the SCORPION Unit's traffic stop. The officers dragged Nichols out of the car, screaming obscenities and conflicting orders, hit him, and sprayed him with pepper spray. When he got out of their grasp and ran, they tased him.
The officers caught up with him in nearby neighborhood and beat him with batons, fists, and feet while he called for his mother. When they were done, they handcuffed Nichols and propped him up against a police car as he groaned in pain. There, the New York Times has reported, one of the officers took a photograph of the bruised and bloody Nichols and sent it to at least five people.
The revelation came in a letter sent by Memphis police to the Tennessee Peace Officer Standards and Training Commission to request decertification of the five officers, which would prevent them from ever working as a police officer in Tennessee again. The letter said that Haley snapped the photo and sent it to two fellow officers, a civilian employee of the department, and a female acquaintance. Another person also received the photo, according to the records.
Nichols died in the hospital three days after the January 7 beating.
For the latest true crime and justice news, subscribe to the 'Crime Stories with Nancy Grace' podcast.
[Featured image: Tyre Nichols/Ben Crump]