Share and Follow
The Moore's Ford lynchings, or the 1946 Georgia lynching, refer to the brutal murders of four young African Americans by a mob of white men on July 25, 1946.
The incident occurred near Moore's Ford Bridge in Walton and Oconee counties, Georgia. The victims were two married couples: George W. and Mae Murray Dorsey, and Roger and Dorothy Malcolm. The case attracted national attention, prompting large protests in Washington, D.C., and New York City.
President Harry Truman created the President's Committee on Civil Rights and introduced anti-lynching legislation in Congress, but it was blocked by the Southern Democratic bloc.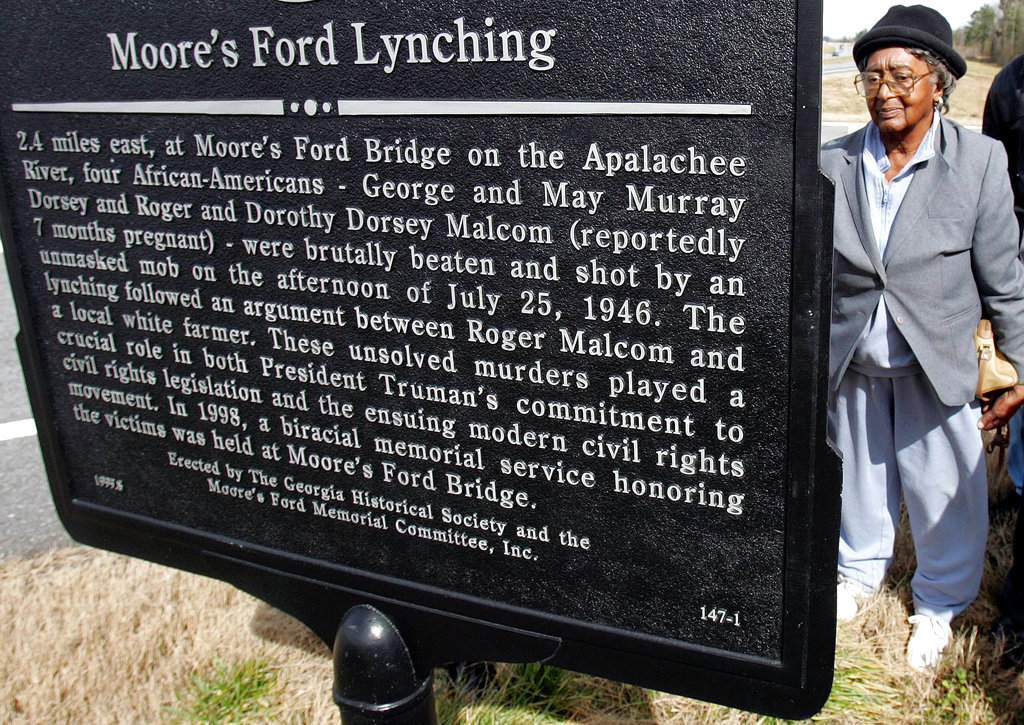 The FBI investigated the case in 1946 but could not find sufficient evidence to charge anyone. The cold case was reopened in the 1990s, but the state of Georgia and the FBI closed their cases in December 2017 without any prosecution.
This episode features Sheryl McCollum, a cold case investigator, and Laura Wexler, author of "Fire in a Canebrake," discussing the Moores Ford Lynching in Georgia. Together, they explore the legacy of racial violence, the power of storytelling, and the challenges of investigating historical cases.
Laura recounts her journey of unearthing the dark corners of America's past, hoping to shine a light on forgotten stories and victims.
About the 'Zone 7' Host
Sheryl "Mac" McCollum is an Emmy Award-winning CSI, a writer for CrimeOnline, a forensic and crime scene expert for "Crime Stories with Nancy Grace," and a CSI for a metro-area Atlanta Police Department. She is the co-author of the textbook, "Cold Case: Pathways to Justice."
McCollum is also the founder and director of the Cold Case Investigative Research Institute, a collaboration between universities and colleges that brings researchers, practitioners, students, and the criminal justice community. They come together to advance techniques in solving cold cases and assist families and law enforcement with solvability factors for unsolved homicides, missing persons, and kidnapping cases.
You can connect and learn more about McCollum's work by visiting the CCIRI website https://coldcasecrimes.org
Social Links:
[Feature Photo: FILE- This Feb. 22, 2018 photo shows a bridge that spans the Apalachee River at Moore's Ford Road where in 1946 two young black couples were stopped by a white mob who dragged them to the riverbank and shot them multiple times in Monroe, Ga. The brazen mass lynching horrified the nation that year but no one was ever indicted and investigations over the years failed to solve the case. More than 70 years after a grand jury failed to indict anyone in the lynching of two young black couples in rural Georgia, a historian is seeking the transcripts from the grand jury proceedings. A federal appeals court is set to hear arguments in the case Wednesday, Oct. 3, 2018. (AP Photo/David Goldman, File)]
Share and Follow