The Birds officially turns 60 years old in 2023 from its release date on March 28, 1963. It's an excellent film that blends dramatic stakes with Alfred Hitchcock's masterful use of suspense, but does it belong in his top five most significant movies? It all depends on how we define that, which is why his longtime fans are only partially right that The Birds is a top-five Hitchcock film.
'The Birds' joins Alfred Hitchcock's top 5 movies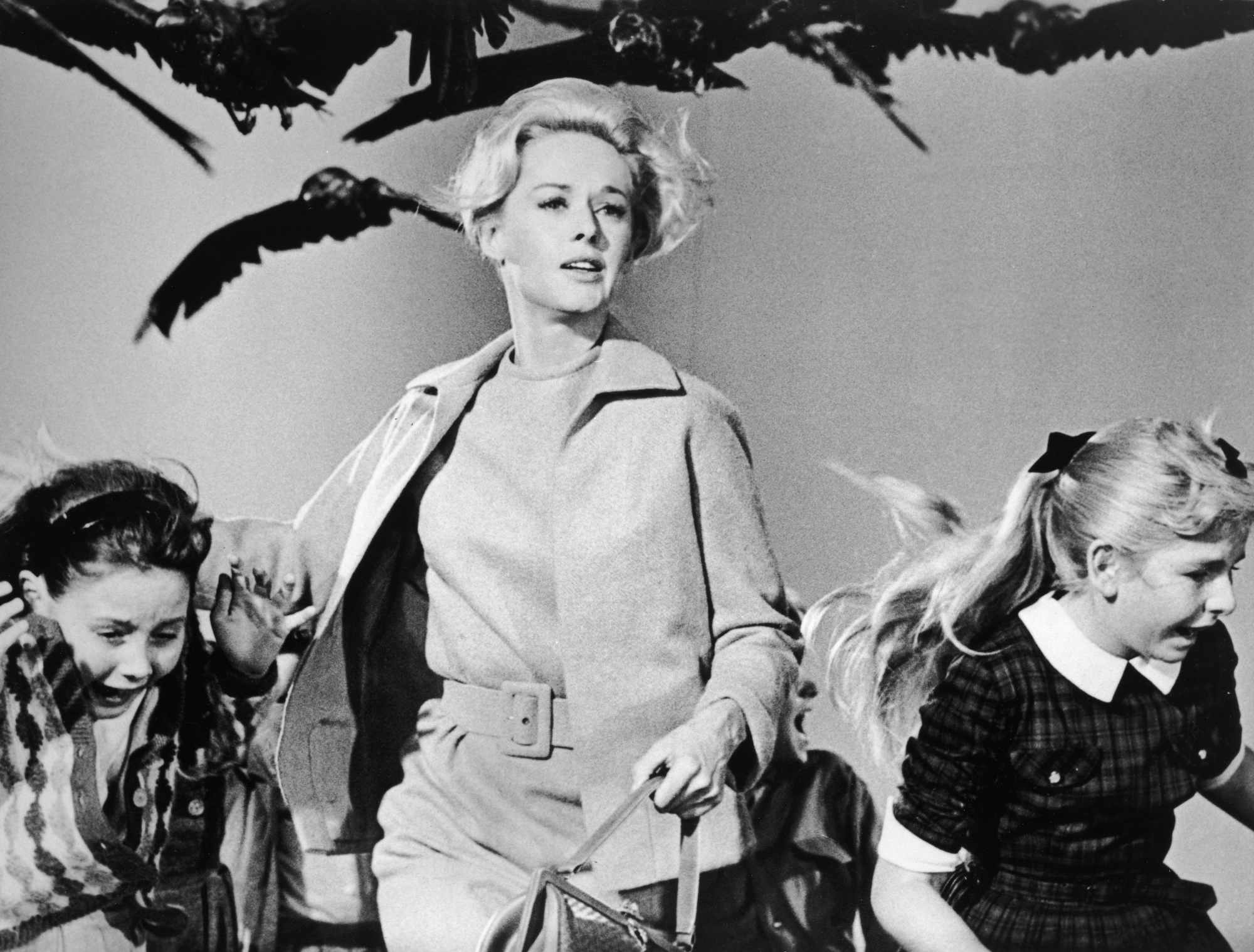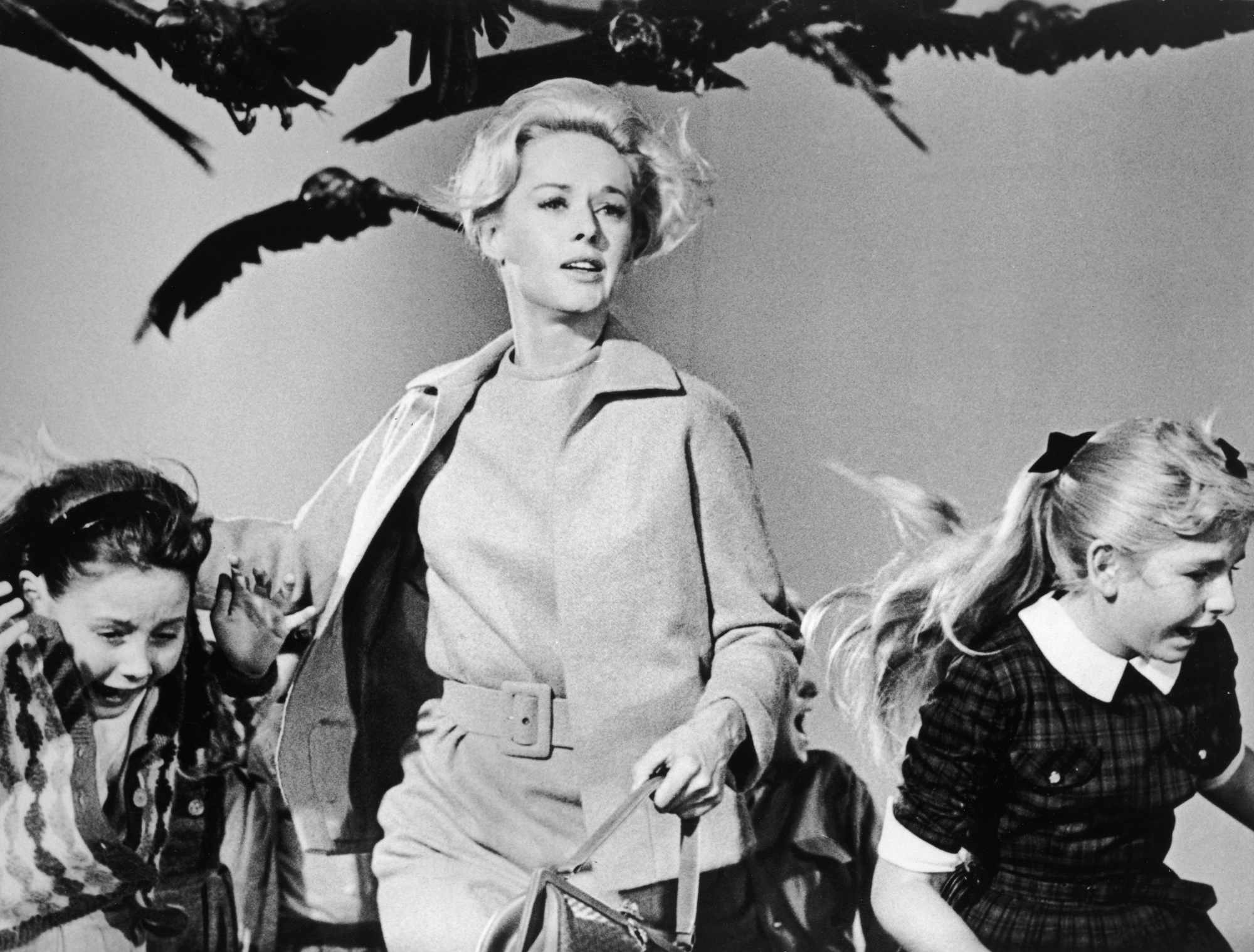 Hitchcock directed The Birds from Evan Hunter's screenplay based on Daphne Du Maurier's story. It follows a wealthy San Franciscan named Melanie Daniels (Tippi Hedren) after she happens to meet the handsome Mitch Brenner (Rod Taylor) in a pet store. She decides to follow him home to a small Northern California town with two love birds in hopes of striking up a romance. Suddenly, the local birds start attacking the town.
The Birds is one of Hitchcock's top five movies alongside Vertigo, Psycho, Rear Window, and North by Northwest. There's no doubt that these are the buzziest titles from the director's filmography, but that isn't to say that he hasn't created other legendary works.
Alfred Hitchcock has less iconic, but better movies
When talking about the "top" or "big" five films to come from Hitchcock, it's critical to understand how they're being judged. Are we going by his most culturally relevant films or his best ones?
There's no doubt that The Birds is one of Hitchcock's most iconic movies. The film further emphasizes his status as the "Master of Suspense," especially in the sequence following the crows on the playground. The scene slowly builds in tension, as the number of crows progressively builds.
However, a Reddit subreddit questioned how it holds up over time. Some consider The Birds Hitchcock's "most overhyped and underwhelming film" of these top films. Many of the comments suggested that it's the worst of the aforementioned top five, not believing that it belongs there.
If we're judging Hitchcock's top five movies based on his best films, then they're right. Dial M for Murder, Strangers on a Train, Rebecca, The 39 Steps, and Rope are all underappreciated in his filmography and are all arguably stronger works. Additionally, a title such as Dial M for Murder certainly holds up better, while Rope has a unique quality to it that doesn't get the love that it deserves.
Now, if we're approaching Hitchcock's top five movies regarding their impact on cinema, then The Birds is the correct choice on this list. He managed to take natural horror to the next level, generating true terror in some of the most memorable set pieces in the genre's history.
'The Birds' exists just outside of the Alfred Hitchcock top 5
Nevertheless, The Birds shouldn't be entirely removed from the discussion of Hitchcock's top five. It's one of his most iconic films. In 2016, the National Film Registry selected the film for preservation at the Library of Congress for its cultural, historical, and "aesthetically significant" value. This further proves the movie's impact on the genre and cinema, as a whole.
The Birds went on to inspire a much less worthy sequel in a made-for-TV movie called The Birds II: Land's End in 1994. Hedren returned in a supporting role, but she played a different character.
The legacy of The Birds continues to live on, making it worthy of discussion as part of the Hitchcock top five, even if it isn't one of his strongest movies.