Share and Follow
Most of the actors, ranging from Robin Williams to Steve Carell, who are known for their comedic roles in movies and TV shows have delivered remarkable dramatic performances at some point in their career. Since we are talking about Carell here, take 'Beautiful Boy,' 'Last Flag Flying,' 'Battle of the Sexes,' 'Foxcatcher,' and 'The Big Short' for example. Each of these movies is proof of Carell's acting talents and it takes one to watch them to realize his prowess.
Although most of us know Carell from the sitcom 'The Office,' adapted from the British sitcom of the same name created by Ricky Gervais and Stephen Merchant for NBC by Greg Daniels (veteran co-writer of 'Saturday Night Live' and 'The Simpsons'), he also lends his voice to the grumpy sweet villain Gru in the animated movie franchise 'Despicable Me.' Now, whether you are a fan of these or a fan of him in general, it is only natural for you to wonder when you will see him or hear his voice next. Well, here's a list of his upcoming projects!
1. Imaginary Friends (2024)
Of late, live-action/CGI movies and shows are on the rise, especially with Disney making live-action adaptations of its classic animated movies such as 'Aladdin,' 'The Little Mermaid,' 'The Jungle Book,' and more. Alternatively titled 'IF,' 'Imaginary Friends' is directed by John Krasinski, who, while speaking to Collider, stated, "IF is a movie that I made for my kids because I don't think they're allowed to see A Quiet Place; Emily [Blunt] calls it PG-40, 'You'll get to see it when you're 40!' So I had to make a movie that they could see, and I'm really, really excited about it […]. For me, it was just about, what if we could tell a story about these time capsules? Imaginary friends are adorable and all those things, but they're also time capsules of your hopes, dreams, and ambitions when you were the most fertile of a brain, and it never goes away. I think we're told that we're adults instead of what if you realize that you never stopped being a kid."
The movie is about a girl who, after undergoing a tumultuous experience, is able to see everyone's imaginary friends that they created when they were children. The imaginary friends are now left alone because the humans have all grown up. Krasinski also wrote this family drama. Cailey Fleming plays the protagonist girl along with Ryan Reynolds, Fiona Shaw, Louis Gossett Jr., Bobby Moynihan, Alan Kim, and Krasinski. The voice cast includes Carell (teaming up with Krasinski after working together in the US version of 'The Office'), Phoebe Waller-Bridge, Awkwafina, Emily Blunt, Matt Damon, Vince Vaughn, and Sam Rockwell. The voice actors will be voicing the imaginary characters that Cailey Fleming's character can see. The star-studded cast shows that the movie is no small feat and deserves high anticipation. The project is currently in its post-production stage and will be released on May 24, 2024, by Paramount Pictures.
2. Despicable Me 4 (2024)
Not many will need to be made familiar with the animated comedy franchise 'Despicable Me' and the supervillain Gru. Carell's voice for the character has made the same one of the most popular animated characters ever created. Universal Pictures and Illumination Entertainment know better than to put an end to this franchise, which is why they bringing him back in the fourth installment.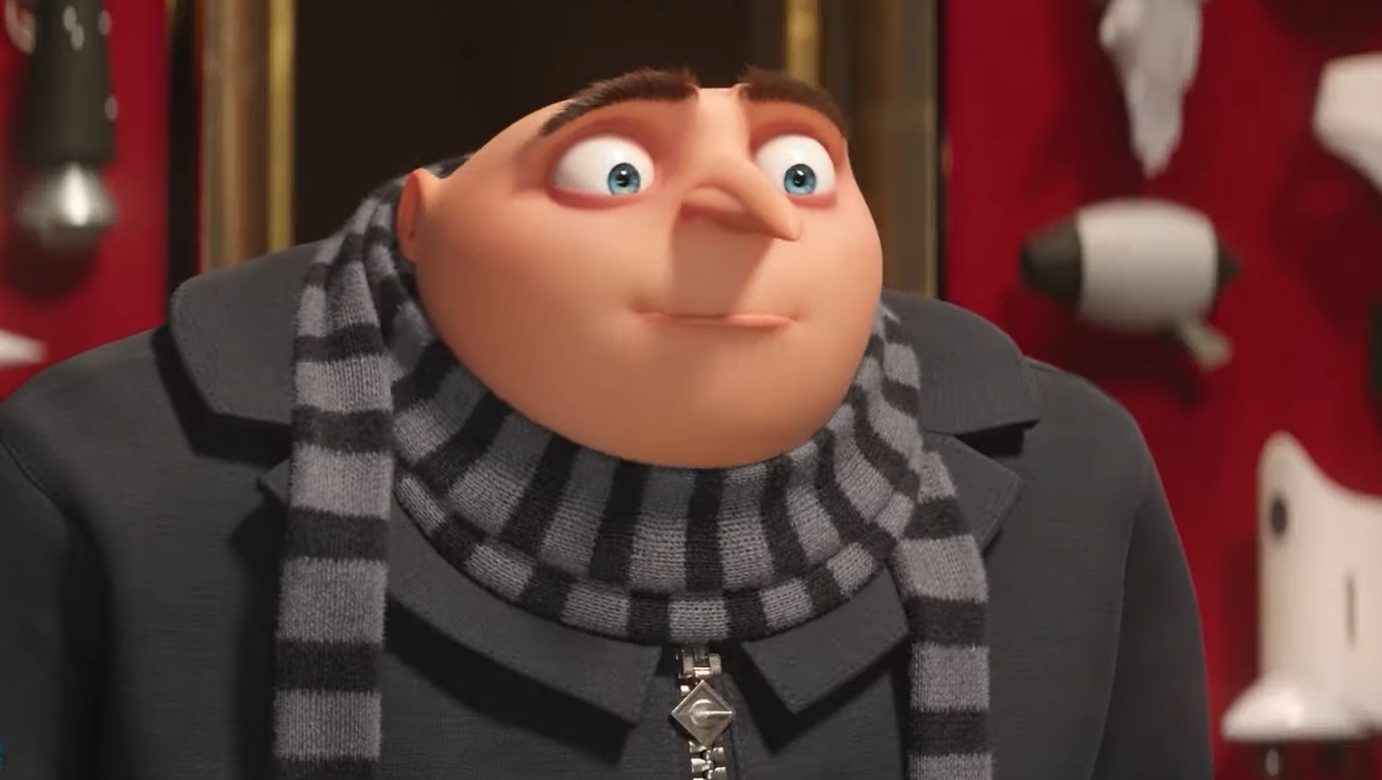 'Despicable 4' is directed by Chris Renaud and Patrick Delage (co-director), based on a script by Mike White. While the plot of the film is still under wraps, Carell, while speaking to Digital Spy, stated, "It's a continuation of the story. Gru and Lucy [voiced by Kristen Wiig] are married; they're a family at this point. It's the next step in their world with the Anti-Villain League and how their kids are included in the whole process. It's the most logical next step in the continuation of their story as a family together."
Carell, Kristen Wiig, Miranda Cosgrove, and Steve Coogan are back on board to voice their respective characters Gru, Lucy Wilde, Margo, and Silas Ramsbottom. Pierre Coffin lends his voice to the minions. We do not know if Dana Gaier and Nev Scharrel are voicing Edith and Agnes respectively as the makers may go for different voice actors as both the characters would be grown-ups. We will only be able to find out in the future or once the movie is released on July 3, 2024. The film is currently in the production stage.
3. The Rabbit Factor (TBA)
Carell in a dark comedy movie is certainly something to look forward to. 'The Rabbit Factor' is based on Finnish author Antti Tuomainen's darkly comic novel of the same name that was published in 2020. It tells the story of Henri Koskinen, an insurance mathematician who loses his job only to inherit an adventure park from his brother. While it is supposed to bring in a lot of money, the catch, as expected, is that his brother owed a lot of money to criminals who now want the same back. Along with this, he is attracted to Laura, an artist, whom he meets in the park. The situations and feelings that he is subjected to as a result are stuff that unfortunately cannot be quantified leading to humorous consequences that pose as dark as well.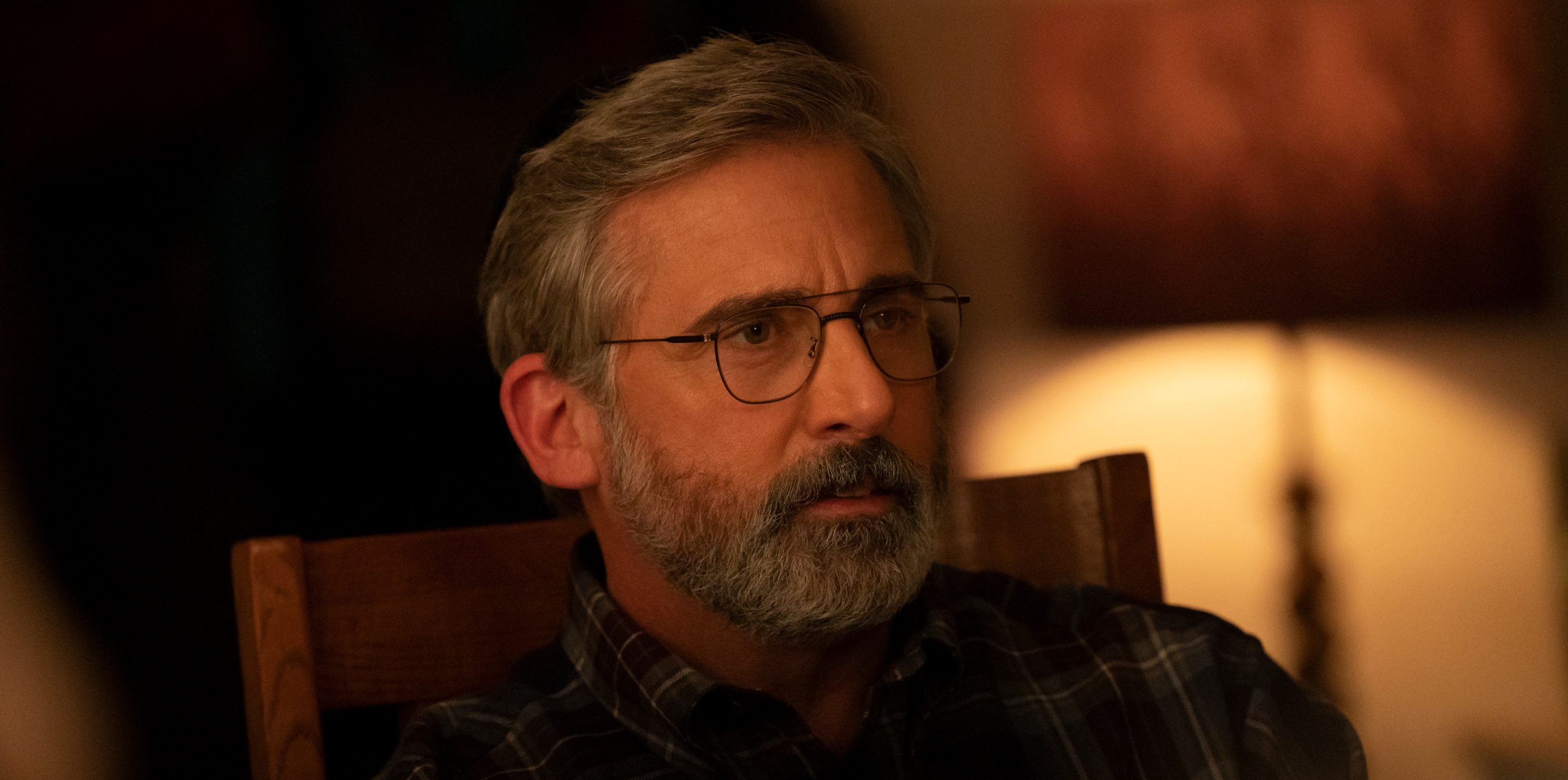 Well, we have to wait to find out who is adapting and directing this Amazon Studios production. As far as the cast is concerned, Carell is roped in to play Koskinen while the rest is currently unannounced. Along with the further updates concerning its impending production, what remains to be seen is how Carell uses his sense of humor to portray the character.
Read More: Best Steve Carell Movies
Share and Follow