Share and Follow
Sometimes fans can take an obsession too far. Chef Marcos Spaziani from Below Deck Sailing Yacht Season 3 recently revealed he was stalked so intensely by a fan, he had to notify the authorities and essentially change his life.
Spaziani only appeared on one season of Below Deck Sailing Yacht, but his appearance made quite an impression on at least one fan. He recently recounted the circumstance, which prompted him to change his phone number multiple times.
Chef Marcos changed his phone number and device to avoid a stalker
Spaziani said he lost touch with Below Deck Sailing Yacht's first officer Gary King because he's had to change his phone number multiple times.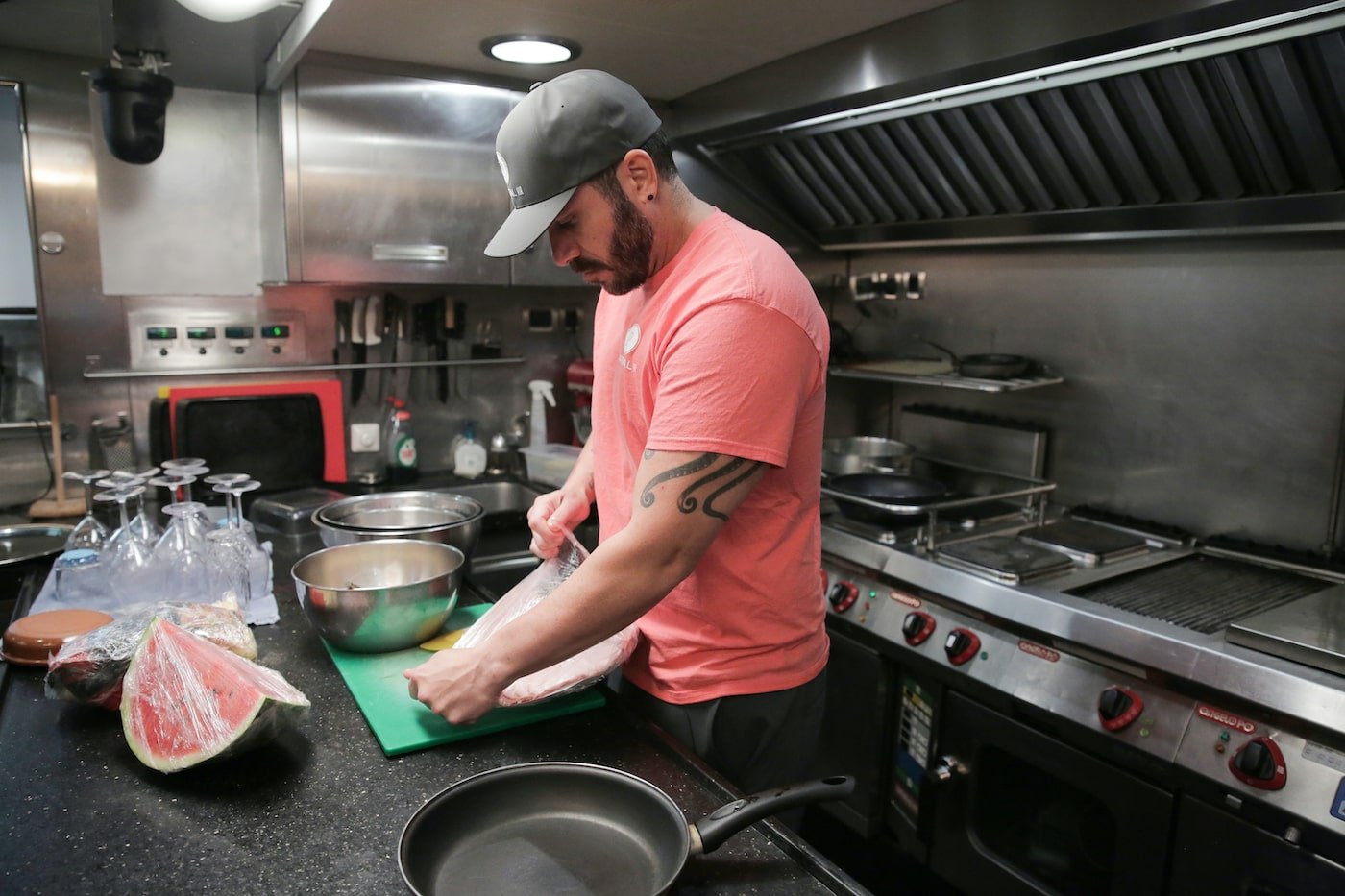 "I changed my phone like 23 times. I have stalkers. It's people that are actually getting into my phone and read my messages," he shared on the Above Deck podcast. "They tried to blackmail me. They say I'm watching you. You're in the restaurant right now. It was a little creepy. I have to get involved the police."
He wondered if other Below Deck cast members have dealt with stalkers. "I want to throw this out there, I don't know if anybody from Below Deck ever had this stalking situation. But it affected me at one point that I don't even have any cell phone around me," he said. "I changed my number like five times by chance, I changed the device like three times."
Spaziani even escalated his concern. "I called my friend from the government. I call everyone," he added.
Has he caught the 'Below Deck Sailing Yacht' stalker?
Thankfully, Spaziani found out who was stalking him. "The good thing is I know who is the person. This is a good thing. I caught the person. I caught one of them. He don't know that I know who the person is," he dished.
"It's a little bit annoying," he added. "I changed my life. Perhaps it's a little bit more than just my life. The way I speak to people, the way I behave outside in the street, the way I respond when people approach me on DMs. It totally changed, but also give me so many good things. You can feel when people actually care and love you. They love you for who you are. I am the same guy you see on TV."
Spaziani's stalker situation was extreme, but unfortunately not rare. Other Below Deck crew members have reportedly received numerous death threats, including Gabriela Barragan, who appeared on Spaziani's season. "I got my first death threat today!" she shared on the Below Deck Sailing Yacht Pita Party last year.
"It was a novel of a DM, a stream of consciousness," Barragan said. "And at the end [the person wrote], 'I hope your plane crashes and you die.'" She added, "I was laughing, kind of like Daisy [Kelliher], she laughs when she gets a little bit uncomfortable. So I was reading this aloud to [boyfriend] Wes [O'Dell] and Kaya and I was cracking up and they were both horrified."
Share and Follow