Reality TV star and psychic medium Matt Fraser says that your departed loved ones see everything … and he means everything.
A recent emotional reading took a humorous turn when a woman's husband reached out from the other side and asked about a boyfriend named "Tom." Even Matt seemed to be a little stunned.
"Who the hell is Tom?" he asked the woman who received a reading in the audience during his tour. The woman looked shocked and started laughing.
"Are you alright over there?" Matt joked. And again asked who was Tom.
"A guy I dated," the woman sheepishly answered. The audience erupted into laughter.
Don't visit a psychic medium if you have secrets, Matt Fraser exclaims
Matt couldn't resist making a joke. "Don't come to a medium if you got secrets honey!" he exclaimed. "I don't know what to tell you!"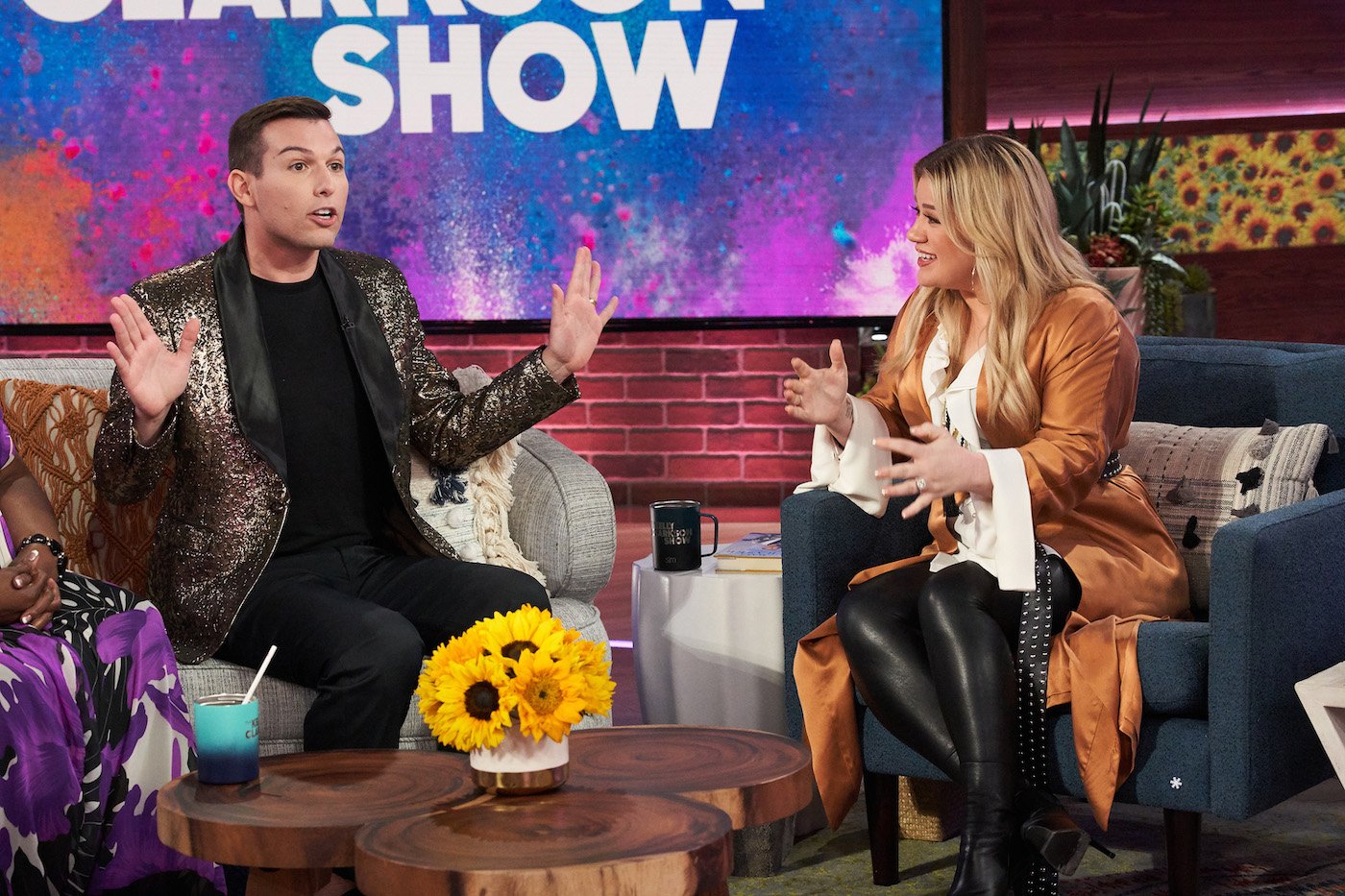 Meanwhile, the woman and the entire audience have dissolved into laughter. The woman explained that "Tom" was someone she had dated when she and her husband had temporarily split.
"But then we got back together five years ago," she said about her husband who had died. "And he didn't like Tom."
Matt Fraser shares a message with an audience member
Then Matt laid this zinger on the woman. "Does it make it better that in heaven he saw what you did with Tom?" he asked. The audience burst into laughter.
"But that's your husband's sense of humor by the way," Matt laughed. "Because he goes, 'I hope it was worth it!'"
Matt said to the audience, "You all didn't know what you were coming to tonight!"
"He says to me, 'Matt can you please let her know one thing?' He says that even though you had that time apart from one another here in this world, he said to me 'Matt, that's what I needed her to realize how much that I loved [her].' Because I'm going to be very honest," Matt said. "Your loved ones tell me the truth. And he also says to me, 'Matt she did not want to split up with me.'"
"He goes, 'It was all me,'" Matt shared as the woman agreed. "He said that the tough part was that 'I did this.' He goes, 'Matt I gotta be honest with you.' He goes 'That was part of my life that I wish didn't happen.'"
Gues who is now on TikTok?
Then Matt and the woman who received the reading learned why her husband was so regretful. "Because not only was I separate from her, but I was separate from my daughter," Matt said. "And he wants to let you know that. He keeps saying to me 'Matt, sometimes things happen for a reason because I didn't understand it then, but I understand it now.'"
"He says that 'I know that we were put together for a reason,'" Matt continued. Adding, "He says 'We're put together because we're meant to stay together.' And even though you had that breakup and that separation, he tells me this. He says, 'Matt, the moment that I lost her, I realized that I lost my life.' Your husband is going 'Matt you can understand because that was big for me,'" Matt added.
Matt included this psychic reading and others on his new TikTok. Since joining the social media app, Matt Fraser has amassed over 1.5 million likes and his videos have been viewed over 10 million times. His content consists of short clips of him giving readings to people as well as providing advice on love and life. Matt joined TikTok because he wanted to create content that was entertaining showing exactly what it's like to attend live events in person or on zoom,  while still delivering profound messages from Heaven.