ABC's Will Trent is back after taking a three-week hiatus, and right out of the gate, Faith Mitchell found herself in a bit of danger. And it was up to the unlikely pairing of Will Trent and Michael Ormewood to find and save her in Will Trent Season 1 Episode 9, "Manhunt."
[Spoiler alert: This article contains spoilers from Will Trent Season 1 Episode 9, "Manhunt."]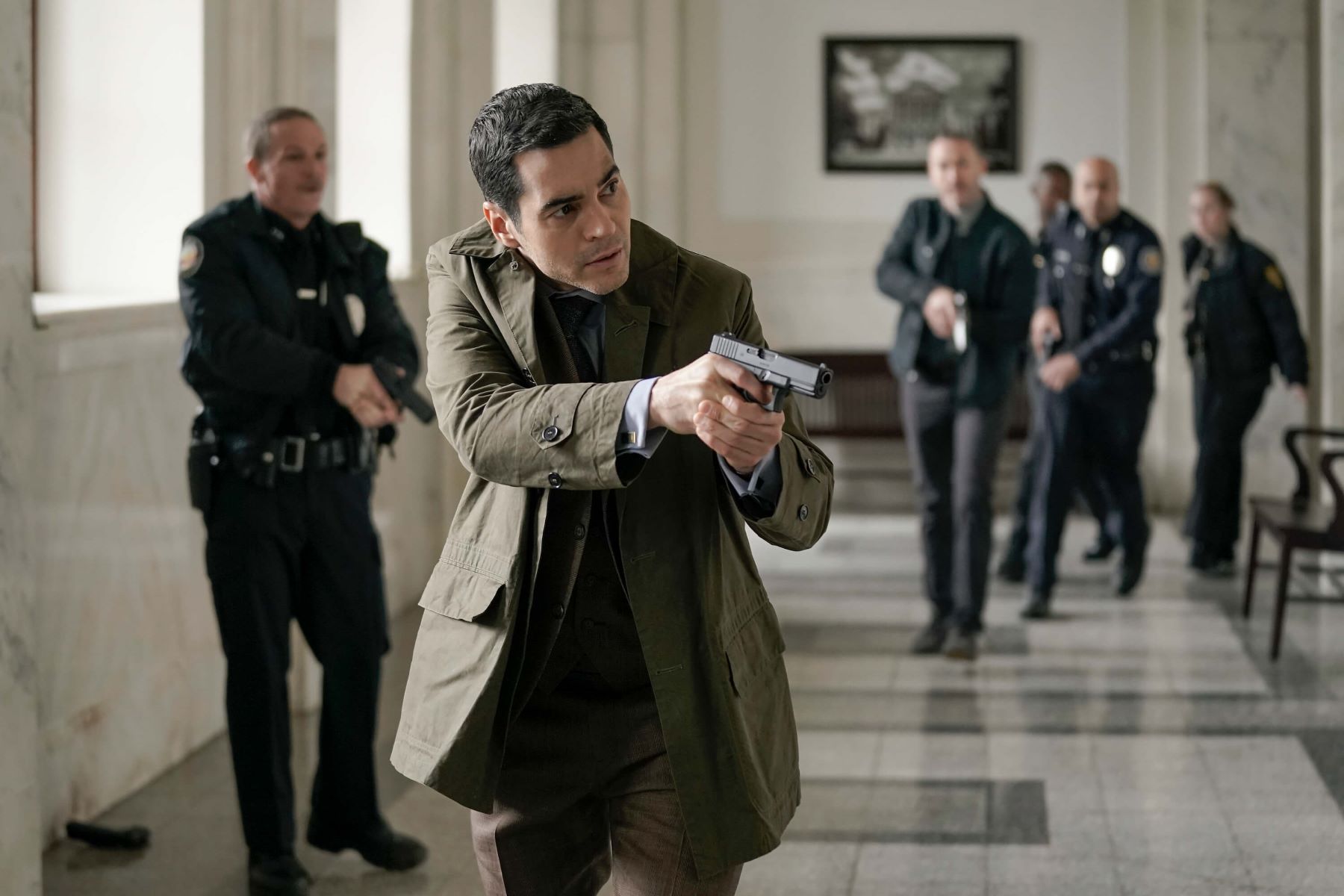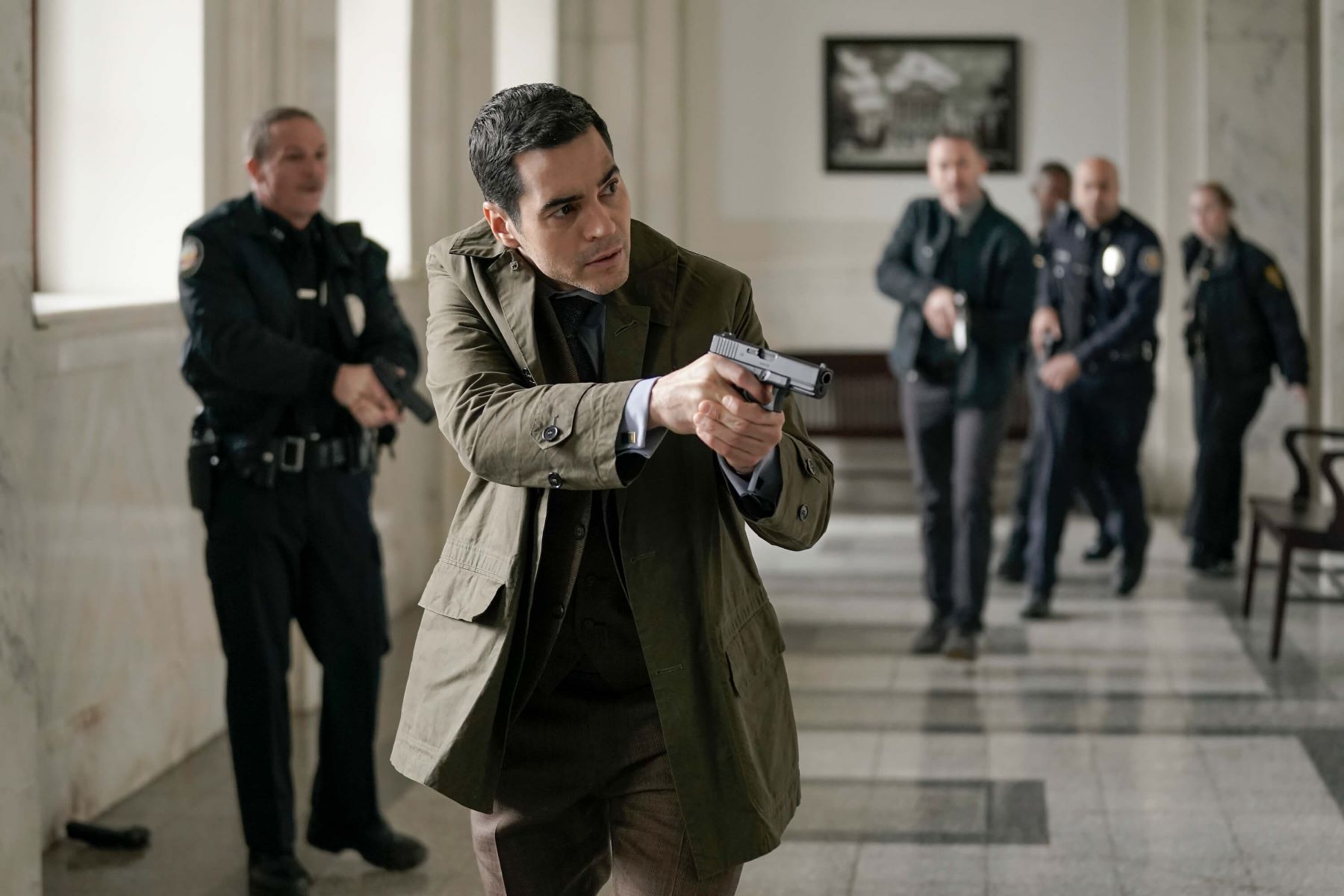 An accused murderer kidnaps Faith in 'Will Trent' Episode 9
Will Trent Season 1 Episode 9 begins with a crowd outside a courthouse chanting "Justice for Andrew" while officers escort a man in an orange prison jumpsuit inside. Ormewood grabs the man, Sam Laporte, and tells him to "Enjoy hell." We gather that the state convicted Sam of killing a cop named Andrew, who was Ormewood's friend. Andrew hired Sam, an ex-con, and then Sam allegedly killed him. But, as we soon learn, there's much more to the story.
Faith is also at the courthouse to testify for another case, and while she's in the bathroom, she and a civilian named Bonnie hear two gunshots.
At the grocery store, Will learns that Nico made Betty a social media account hilariously named "Bad B**** Betty," which has become very popular. But before he can begin to feel annoyed, Will receives a phone call about the shooting at the courthouse and rushes to the scene. Andrew's former partner, Officer Tate Grillo, informs Will that the police believe Sam stole a gun from security and took off with it.
At the opposite side of the building, Sam runs into Faith and Bonnie exiting the bathroom and kidnaps the GBI agent. Will and Ormewood find a distressed Bonnie, but Faith is already gone. She drives herself and Sam in Bonnie's car away from the courthouse, and Faith convinces Sam to stop at the pharmacy for insulin. Unfortunately, he locks her in the trunk while he goes inside, and she tries not to panic. Faith manages to open the trunk, but only just as Sam returns.
Sam and Faith switch cars, leaving before Will and the Atlanta Police Department arrive at the pharmacy. Determined to get his partner back, Will separates from the APD to run his own investigation. It's safe to say he doesn't trust them to find Faith (and we can't say we blame him).
Sam takes Faith to his friend Glenn's house and insists he's innocent. He also claims that Glenn can provide an alibi for him. Inside, they find Glenn bleeding out. And Grillo emerges from the shadows like a villain and shoots Glenn with Faith's gun that he retrieved from the scene at the courthouse. Grillo calls it in and reports that Faith killed Glenn and that she and Sam are working together.
Faith is able to get Grillo in a chokehold and subdues him. But given that the police now believe Faith and Sam are guilty, they flee the scene in Will Trent Season 1 Episode 9. And, if it wasn't obvious before, we now know that Grillo framed Sam for Andrew's murder.
Angie runs into her former abuser
Of course, Will and Amanda Wagner don't believe Faith killed Glenn in Will Trent Season 1 Episode 9. But Director Armstrong and the APD think otherwise. Plus, it doesn't help that Faith arrested Sam for burglary seven years ago, so they have history.
The two fugitives stop at a gas station. And while Sam is in the bathroom, Faith gets a young boy's phone and sends a message to Will via Betty's Instagram. Faith and Sam speed away when the boy's mother chases them off.
Elsewhere, Angie spots her former foster parent, Lenny Broussard, who raped her, on the street while staking out Sam's mother's house with Ormewood. She later talks about the experience during an AA meeting and how she feels powerless. Angie gets a call from Ormewood, but she declines it because she's trying to maintain some sense of control.
At Glenn's house, Will examines the crime scene and immediately suspects it's staged. He questions Grillo and the holes in his story, but the officer brushes him off. Will tries to explain to Ormewood that Faith is being framed, but the cop is as stubborn and narrow-minded as ever. Ormewood escorts him out of the house since the case is outside Will's jurisdiction.
Nico calls Will and fills him in on Faith's message on Betty's Instagram. Faith shared that she was safe, innocent, and left her gun at the courthouse. Later, at the GBI, Ormewood finds Will and admits that he was right about Faith being set up for murder. Forensics confirmed that a blood stain on a pillow was from Faith trying to stop Glenn from bleeding out.
The duo then questions Andrew's widow, Maya, at Will's house. She reveals that she never believed Sam killed her husband, but Grillo insisted they didn't need her testimony in Sam's trial. He isolated her from other cops, including Ormewood. And the real kicker is Andrew suspected that Grillo was stealing evidence and was trying to gather proof. Maya reveals that Andrew put together a file that is now missing in Will Trent Season 1 Episode 9.
Do Will and Ormewood prove Faith's innocence in 'Will Trent' Episode 9?
Angie asks Ormewood to check Lenny's current address in Will Trent Season 1 Episode 9. Lenny was arrested in 2016 on drug possession charges, but now he's out on parol. When Ormewood pushes her, Angie reveals her connection to him, and he agrees to help her.
She gets cops to arrest Lenny on disorderly conduct, and Angie confronts him in an interrogation room. He apologizes to her and claims that prison changed him. But when Lenny leaves with his wife and daughter, Angie notes the young girl is uncomfortable around her father. And it's clear that Angie's storyline with Lenny is far from over.
Later that night, Will and Ormewood dig around Andrew's garden for evidence. They find a safe containing the missing files on Grillo — jackpot.
Faith and Sam camp out at a cabin in the woods after escaping the gas station. They bond and flirt (and Faith fires a warning shot at Sam when he tries to run), but reality catches up to them when Grillo finds them. The corrupt cop shoots at the cabin and threatens to throw grenades if they don't come out. Before leaving, though, Sam kisses Faith and thanks her.
After a struggle, Faith shoots and kills Grillo, but the police quickly arrive and arrest Faith and Sam. A few hours later, Amanda releases Faith since Will and Ormewood prove that Grillo is guilty, thanks to Andrew's files.
The state also overturns Sam's original murder conviction. Still, he has to answer for his other crimes (escaping from custody, assaulting and kidnapping an officer, stealing two vehicles, and breaking and entering). But Faith puts in a good word for him with the District Attorney, and Sam promises to call her when he gets out of jail. Faith is collecting love interests like infinity stones, and we love that for her.
And at the end of Will Trent Season 1 Episode 9, Angie avoids telling Will about her run-in with Lenny. Their relationship continues to confuse us just as much as it likely confuses them.
Will Trent Season 1 Episode 10, "Pterodactyls Can Fly," airs Tuesday, March 28, at 10 p.m. ET on ABC.
For more on the entertainment world and exclusive interviews, subscribe to Showbiz Cheat Sheet's YouTube channel.