The season 3 premiere of Power Book II: Ghost was absolutely shocking. The Tejada family, especially Monet (Mary J. Blige), was still reeling from Zeke's (Daniel Bellomy) death. Meanwhile, Tariq (Michael Rainey Jr.) has been trying to change how he's perceived on campus. However, most shocking of all was the revelation that Lauren (Paige Hurd) is alive and well.
When Lauren finally steps into the light again, it will be a rocky road ahead for her and Tariq.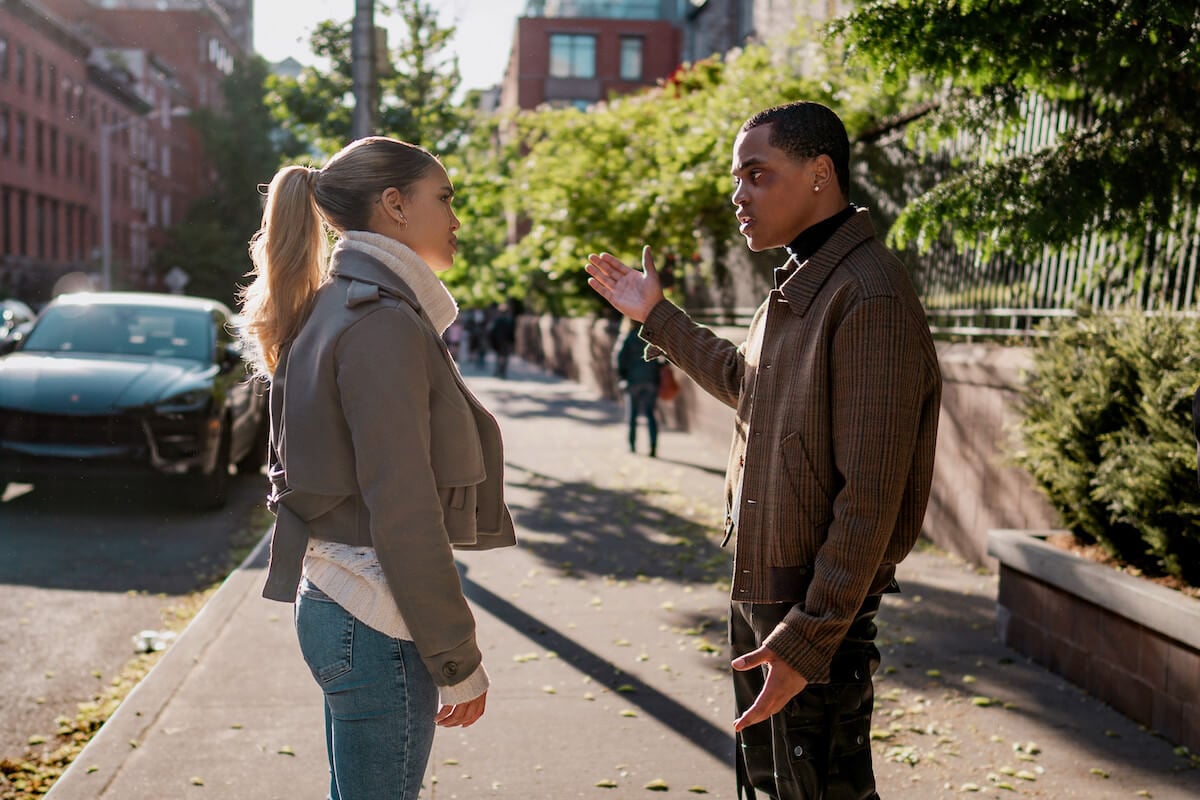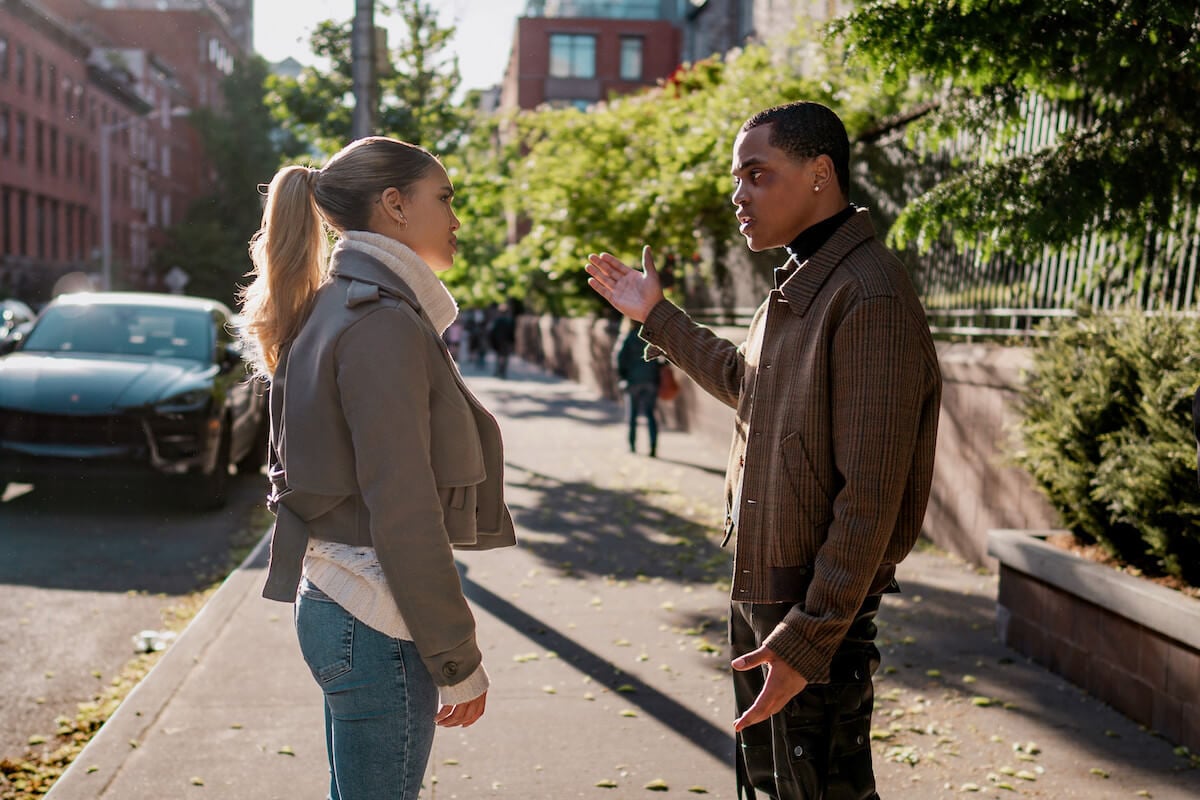 In 'Power Book II: Ghost' is Lauren dead?
During the second season of Ghost, Lauren was roped into the murder investigation against Tariq. At the urging of her late professor Carrie Milgram (Melanie Liburd), Lauren wore a wire, capturing her then-boyfriend and Cane Tejada (Woody McClain) in a recording. Once it got out that Lauren was set to testify against him, Tariq tasked Brayden (Gianni Paolo) with helping her flee New York.
However, once Cane and Effie (Alix Lapri) found out about it, they took over. Effie intercepted Brayden, knocked Lauren out, and pushed her car into a river. While Lauren was presumed dead, an innocent bystander saw the entire ordeal and was able to get her help.
Now, Lauren is being held at the home of attorney Jenny Sullivan (Paton Ashbrook).
In 'Power Book II: Ghost' Tariq and Lauren will have a rocky road ahead
Tariq will likely learn that Lauren is alive. He will also have to face the circumstances around the attempt on her life. Unfortunately, this doesn't mean that there will be smooth sailing ahead between the pair.
"Man. That's gonna be a crazy one," Rainey told Digital Spy. "Obviously, he's not gonna even believe it. I don't know, it's gonna be insane. I can't really say too much because you know that has to come soon. Tariq is definitely not expecting his girl to still be alive, I can tell you that much. She's obviously gonna have a lot of mixed emotions. She's not gonna know what to think of Tariq. She's obviously she's going to think Tariq might have put people up to this, she might think that he might have nothing to do with it. But who knows. It's gonna be a rocky road between Lauren and Tariq. I can definitely tell you that. It's going to be pretty rocky."
Things between Tariq and Effie will likely be even more strained.
Tariq will never forgive Effie
Once he learns that both Effie and Brayden betrayed him, Tariq will likely go on a warpath. While things between Tariq and Brayden will likely be repaired in time, it's unlikely that he will ever forgive Effie, especially since she's essentially the one who attempted to kill Lauren.
"For Brayden and Effie, obviously it's kind of weird and kind of a little bit awkward because they're holding something from Tariq," Rainey told TV Line about Tariq's obliviousness. He added, "So he's just thinking everything is fine and dandy. And these two, they're over here trying to figure out how they're going to, you know, escape the whole situation without the truth coming out. They're trying to figure out how they can get the truth out without Tariq losing his mind."
More than that, when others hurt people Tariq loves, he retaliates without thinking. Therefore, things aren't looking good for Effie.