Share and Follow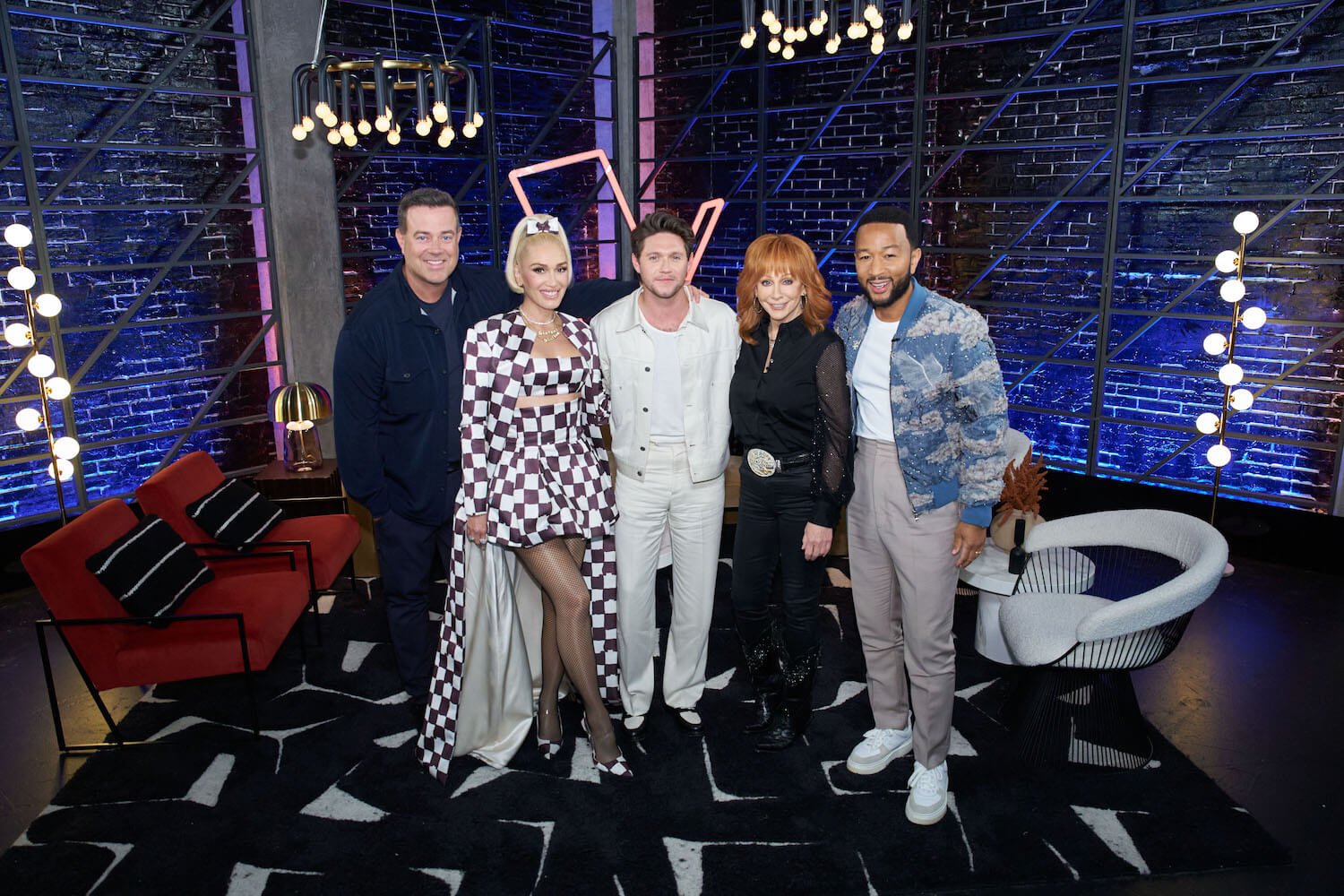 Thanks, I Hate It
'The Voice' Season 24 coach Gwen Stefani might not be happy working with newcomer Reba McEntire, according to a body language expert.
NBC's The Voice Season 24 is in full swing, and fans (especially us writers here at Showbiz) can't wait to see how coach Reba McEntire fits in with the other coaches. We remember watching McEntire on her hit sitcom, Reba, but she's now taking Blake Shelton's place as the country superstar sitting at the judge's table. Unfortunately, according to a body language expert, McEntire and Gwen Stefani might be having early issues.
A body expert claims Gwen Stefani looked 'intimidating' around Reba McEntire in 'The Voice' Season 24
Body language expert Judi James says Gwen Stefani's body language toward Reba McEntire is all wrong in The Voice Season 24. The season premiere showed Stefani and McEntire already duking it out over certain contestants during the Blind Auditions. And given Stefani's gestures, she might not be too happy with McEntire's presence.
James told The Sun that Stefani's off-putting body language started before the contestants even hit the stage. "Gwen used the stage as a runway," James shared. "When she reached the end, she placed both hands on her hips in an emphatic splay, looking ready for battle. She performed a single pit-bare gesture of aggressive arousal. Gwen looked at her most rigid and wary when Reba arrived."
The expert then said that Stefani upped her offensive stance when McEntire stated that she was "channeling Blake" this season. "Reba referred to Blake's seat, but Gwen's smile set into a tense rictus," James continued. "When they stood in a row, Gwen's body language was mixed with her legs crossed at the ankles. She changed to look submissive and vulnerable."
Then, Stefani changed her stance by putting her hand on her hip, which James claimed was "another state of aggressive arousal."
"Gwen widened her body size to look like a more intimidating opponent," she continued. "When the two women had a frosty-looking chat, Gwen looked like she had Reba at a job interview. She sat there sizing her up."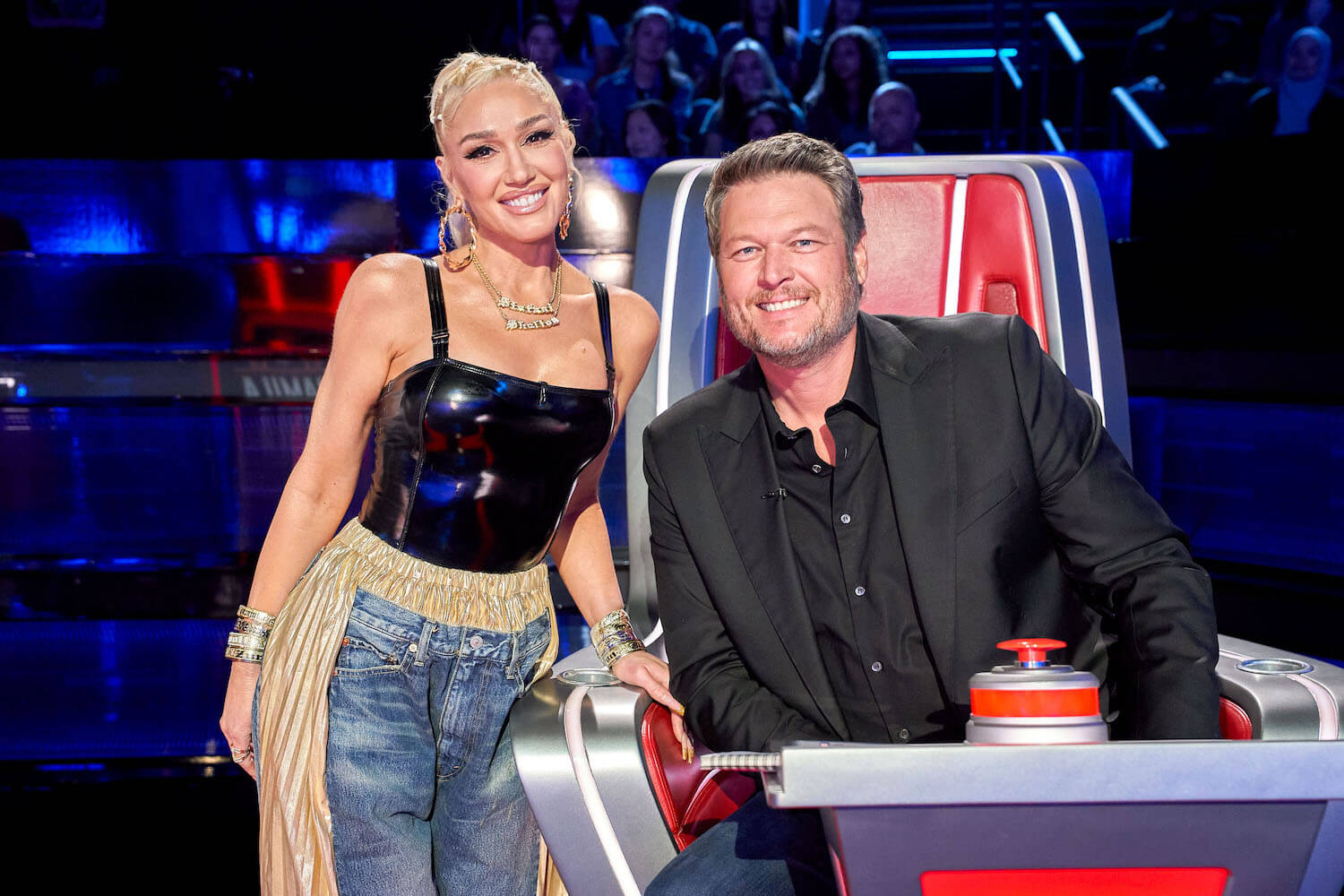 Early reports claimed Gwen Stefani wasn't happy with the new coach
Neither Gwen Stefani nor Reba McEntire has commented on their possible The Voice Season 24 feud. And they seemed to enjoy each other's company during the premiere. That said, we did notice how McEntire commented on Stefani's attitude in an early trailer. McEntire said Stefani could act "real mean" when she meant business on stage.
Early rumors also suggested that Stefani wanted nothing to do with the new coach. A source shared with Radar Online that Stefani was "gunning for" McEntire this season, especially now that Blake Shelton is no longer a judge.
While Stefani allegedly has feelings about McEntire taking her husband's spot as a judge, Shelton has made excellent comments regarding McEntire's debut. "Well, there's a couple of things about Reba that makes her so special," he shared with Extra. "First of all, she's just so authentic. I don't know anybody country, or on the planet, [who is more authentic than] Reba, and that's just the truth, but the other thing is her talent. She was born with this raw, natural talent that's just unbelievable."
For more on the entertainment world and exclusive interviews, subscribe to Showbiz Cheat Sheet's YouTube channel.
Share and Follow