Prince Harry and Meghan Markle will have to "deal" as one of their "demands" for attending King Charles' coronation isn't part of their lives now. Why commentators believe the Duke and Duchess of Sussex have "no chance" of standing on the Buckingham Palace balcony come coronation weekend. Plus, which condition might lead to a "compromise" with King Charles. 
Prince Harry and Meghan Markle have 'no chance' of standing on the balcony coronation weekend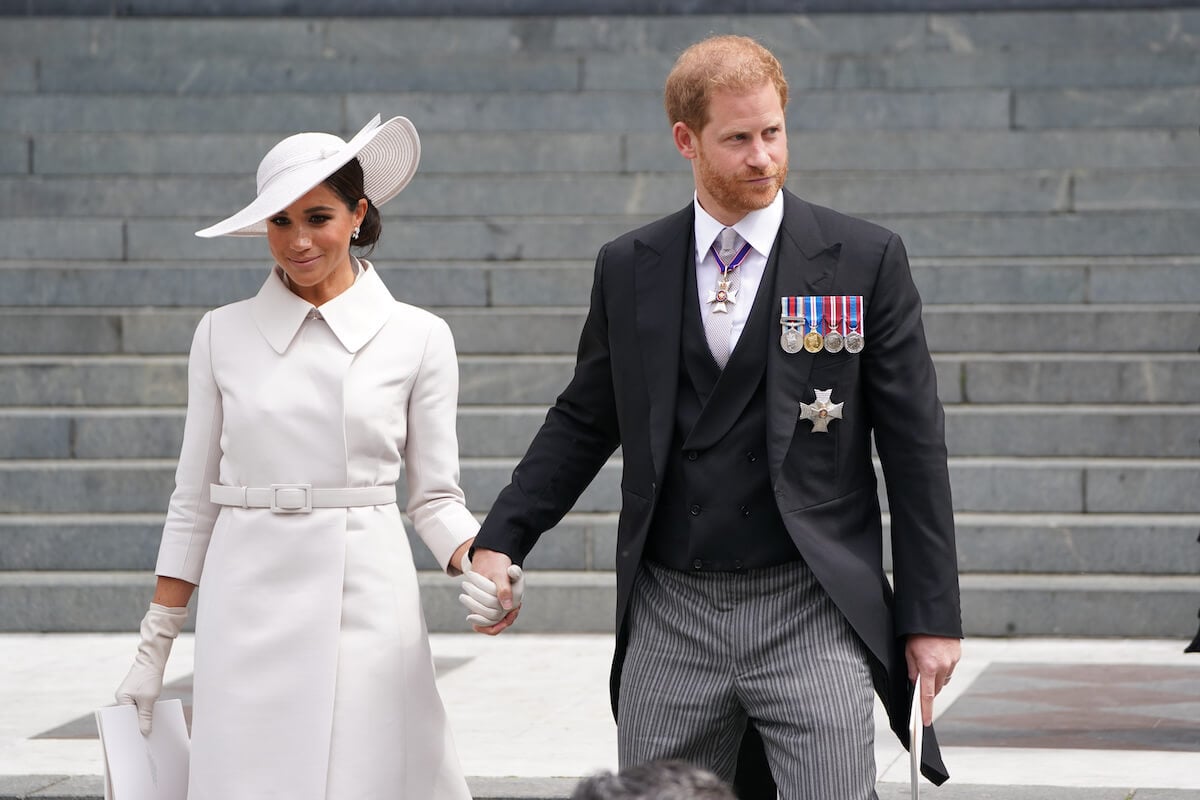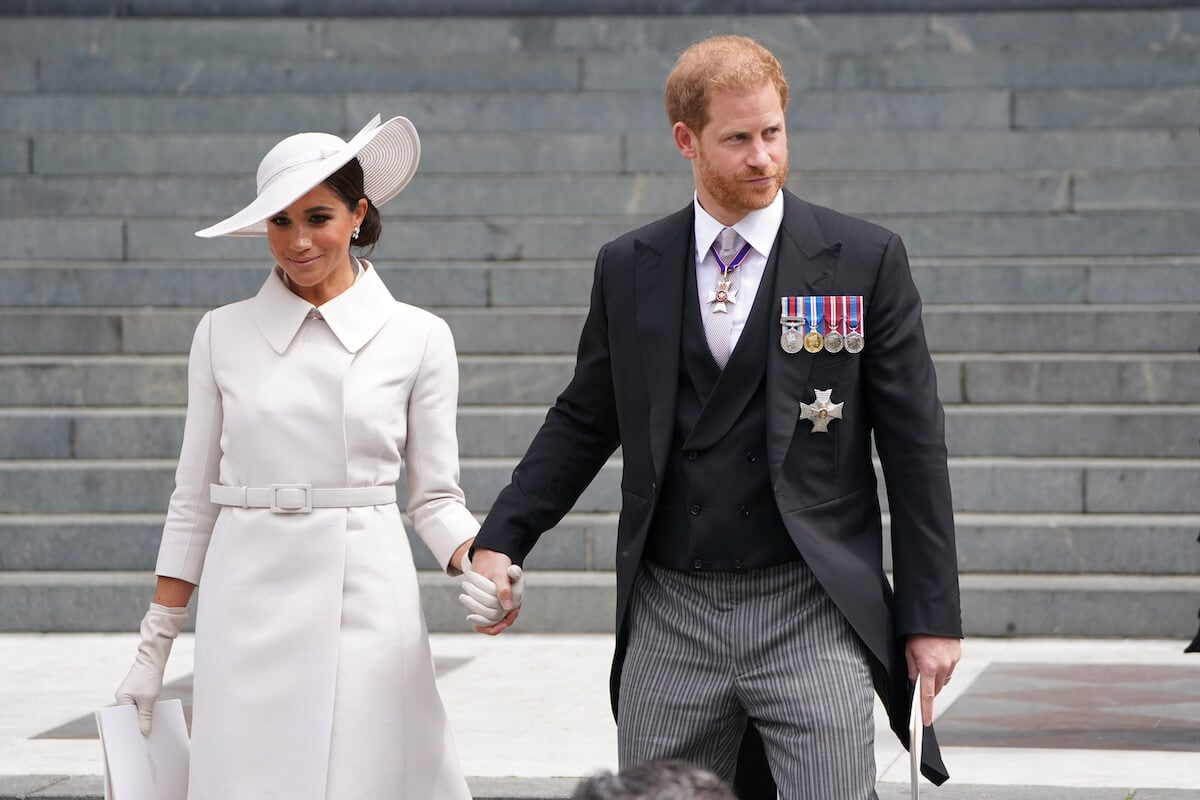 The Harry and Meghan coronation situation is "a mess," according to commentator Dominique Samuels. Adding to the so-called "mess" is the matter of the Buckingham Palace balcony. One of Harry and Meghan's coronation "demands" is that they supposedly want to stand on the balcony.
However, Samuels told Sky News Australia it's likely going to be "reserved for working royals." "And they chose to step away, so they sort of need to deal with that reality." 
Royal expert Angela Mollard echoed Samuels' comments while speaking to the U.K.'s Express. "This is five weeks out, they need some planning around this, they need to know whether to set aside the chairs," she said. 
"There is no chance they're going to be on the balcony," the expert said of Harry and Meghan. Queen Elizabeth II, she pointed out, "wanted a slimmed-down monarchy," which "Charles is further enforcing." 
"He has dealt beautifully with [Prince] Andrew," Mollard continued, referring to the king's younger brother who, like Harry and Meghan, is no longer a senior working royal. As far as the balcony stipulation goes, the expert feels the royal family should "turn around and say there's no chance they'll get a place on that balcony." 
King Charles is ready to 'compromise' on Harry and Meghan's 'list of demands' for the coronation
Harry and Meghan standing on the balcony at the coronation could very well be a long shot. However, that may not be the case with other "demands." 
"It seems the king is really prepared to capitulate to all of them," Samuels said. "On the bright side, what can happen is a bit of a compromise." 
Samuels continued, saying the king may be especially willing to let Harry and Meghan bring their two children. 
"One of the things they have raised is that they want their children to be invited. They want their children to be included," Samuels said, referencing Prince Archie, 3, and Princess Lilibet, 1. Archie's birthday's on coronation day, "so at least maybe we could compromise on including the children."
Previously, in June 2022, Harry and Meghan traveled to England for Platinum Jubilee Weekend with Archie and Lili in tow. However, the children didn't join their parents at any public appearances. 
It's unclear whether Harry and Meghan are going to the coronation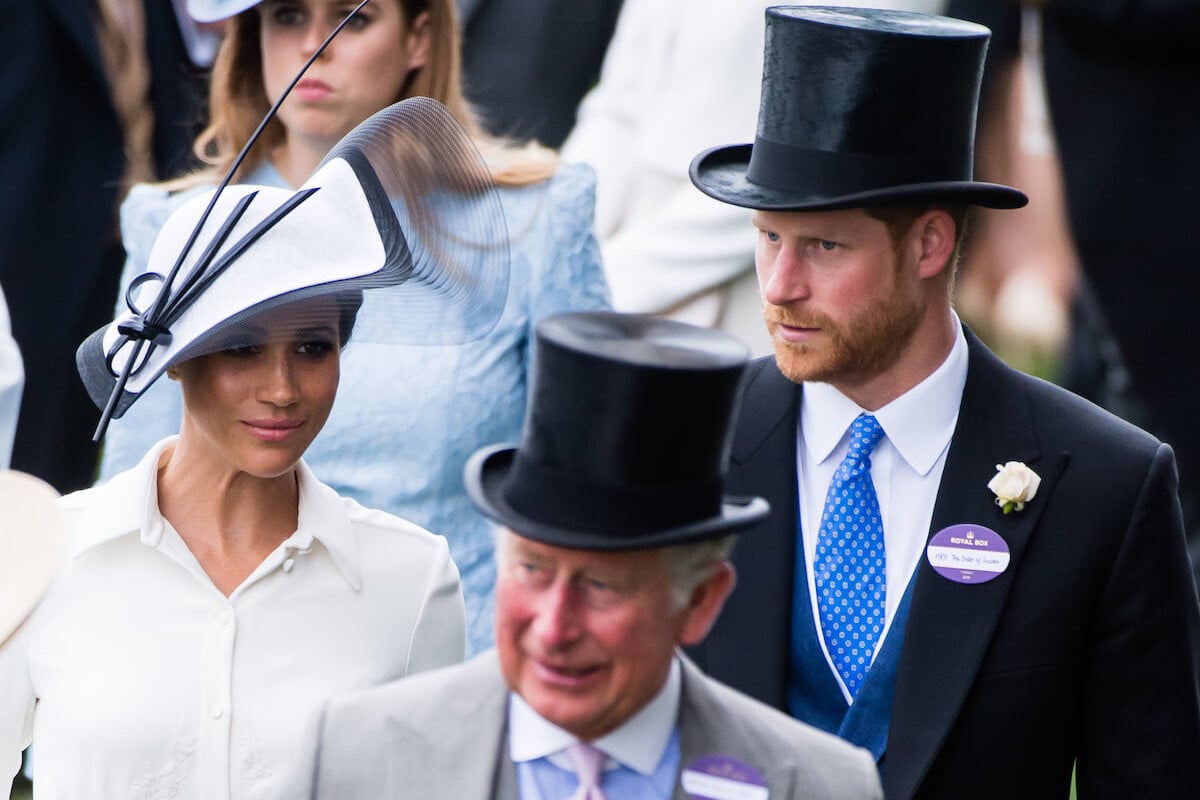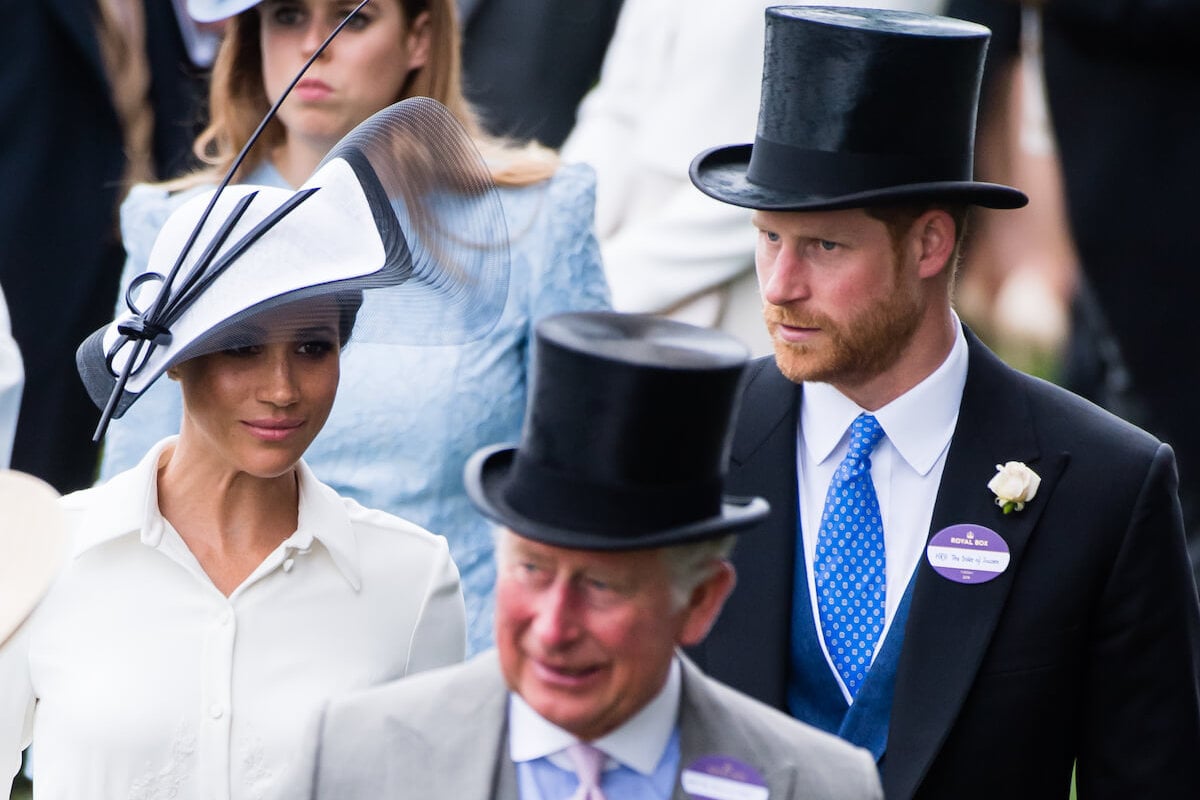 At the time of writing, the coronation guest list presumably has a big question mark next to Harry and Meghan's names. That is, the couple hasn't shared publicly how they plan on RSVPing. 
In early March 2022, a spokesperson confirmed Harry had "recently" received "email correspondence" from King Charles' "office" regarding the coronation (via CNN). However, they didn't reveal whether or not Harry and Meghan will attend. 
Admittedly, there are plenty of factors to consider, from security to travel arrangements. However, if Harry and Meghan ultimately attend the coronation, it will mark their first time with the royal family since the release of Spare and Netflix's Harry & Meghan docuseries. 
King Charles' coronation is on May 6, 2023, at Westminster Abbey in London, England.