Share and Follow
As adults, these days, anxiety can be more real than not. Stress about jobs, juggling parenting duties, money, the list goes on, can leave adults tense, nervous, unable to relax, and exhibiting a wealth of health issues. Well, children can experience anxiety too, manifesting in ways such as social anxiety, separation anxiety, phobias, and out right dread. According to the experts, in a recent article by HuffPost, there are ways that parents can help their children if they notice that they are experiencing recurrent anxiety.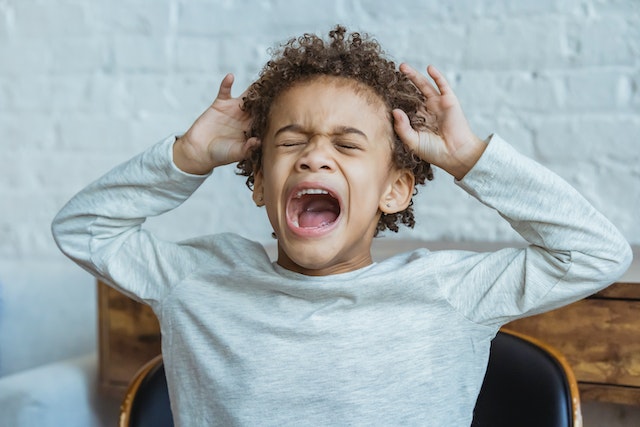 1. Acknowledge that your child's anxiety is real.
The days of "suck it up" and "get over it" are gone. Parents don't need to brush off feelings for strong emotions that are leading to their child's anxiety. Parents in 2023 need to acknowledge that the emotion leading to their anxious moments are indeed real.
"First, it is important that parents validate and empathize with the anxiety," Psychologist Cara Goodwin told HuffPost in the article. "Rather than brushing off your child's fear or explaining why it is irrational, acknowledge that their anxiety is 'real' and that it must be hard to feel that way."
2. Be their cheerleader. Let them know that you believe that they can indeed handle their anxious situation.
Reassure your child by acknowledging their anxiety, and then letting them know that you believe that "they got this!" Goodwin suggests that parents can say something like, "I can see that this really makes you feel nervous, but I know that you can handle it."
This allows your child to feel a sense of accomplishment while, simultaneously knowing that you are there for backup.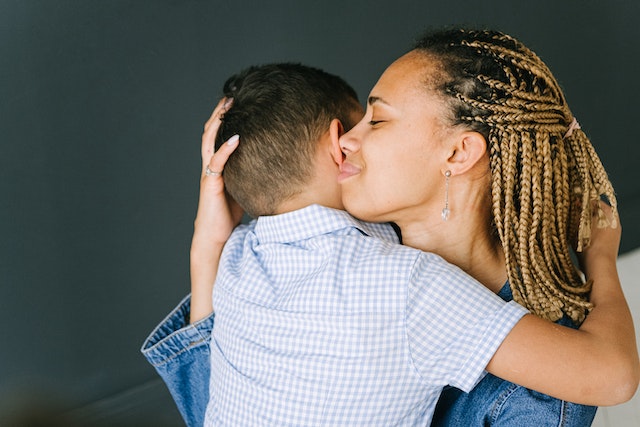 3. Make sure that you know whether or not it is just a normal fear or has become a recurrent anxiety.
Having some level of fear is normal for development. According to Anne Marie Albano, a psychologist and clinical director of the Center for Youth Mental Health at New York-Presbyterian, "fear" can be a biological response of our nervous system to "keep us safe." Yet, sometimes those "normal fears" turn into anxiety. Here are some questions to ask to help assess where your child stands.
Is the anxiety reasonable given the situation, or is it excessive?
Are their fears calmed by your reassurance and support?
Does the anxiety become uncontrollable?
Are they able to manage the ups and downs of everyday challenges?
If there are doubts, then it may be time to seek professional help.
4. Engage with children to help them problem-solve.
By engaging with them and helping them to walk through trying to solve a problem that is creating an anxious moment, parents are helping guide children towards mastering a life-long necessary skill, in addition to resolving what is bothering them. Make sure to let them, metaphorically, "drive the bus," as it is their emotion that you all are dealing with.
"Many situations… while uncomfortable for a bit, are not harmful. Most of these situations result in your child learning and developing coping and problem-solving skills that will serve them for a lifetime," Albano said.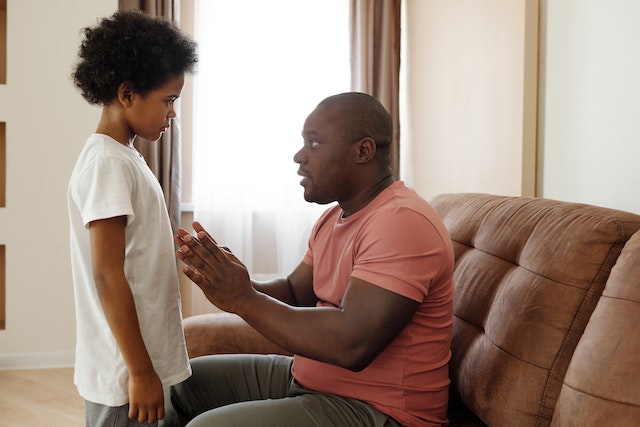 5. Know when it is time to reach out for professional help.
Parents know their children better than anyone; however, there are times when parents need to call in reinforcements. Remember, it take a village!
"Parents can certainly help their children to cope with anxiety," Goodwin said. "[However, they] should seek professional help when their child's anxiety seems to be interfering with important functions such as sleep, eating, school or activities that they used to enjoy, when their child's anxiety seems to be getting worse, or when they have been exposed to a traumatic situation that causes anxiety."
Goodwin continued saying, "Therapy and medication are very effective for treating childhood anxiety. In particular, a type of therapy called cognitive behavioral therapy (CBT) helps most children with anxiety to show significant improvement in symptoms."
Most of all, let your child know that they are not alone. If you suffer from anxiety, tell them that. Make sure that you can get through anything together.
Share and Follow