Share and Follow
Ben Affleck worked alongside a couple of well known and respected female actors when he starred in Gone Girl. But his ex-wife at the time, Jennifer Garner, took notice of how he was constantly asked about his co-star's body in the film. Which Garner felt highlighted a greater issue in Hollywood.
Jennifer Garner felt interest in Ben Affleck's 'Gone Girl' co-star showed Hollywood double standards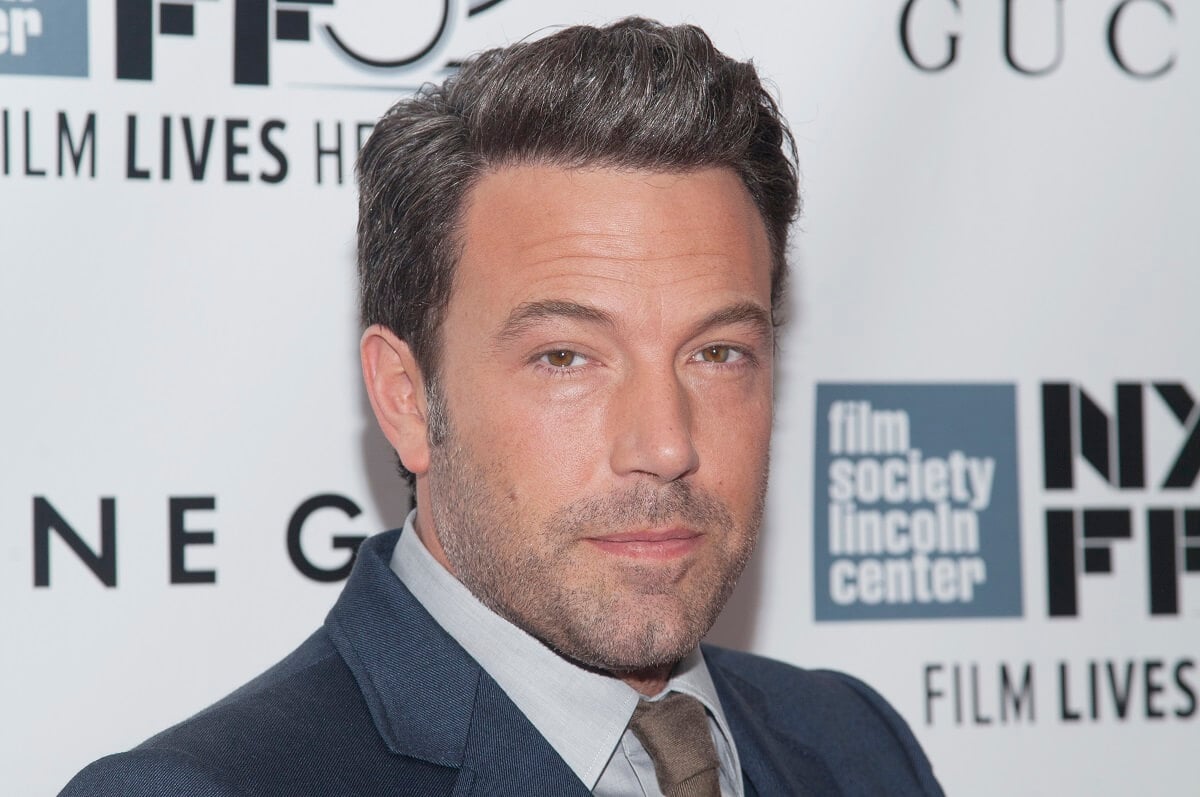 Rosamund Pike wasn't the only actor that Affleck made out with in David Fincher's thriller. The Oscar-winner also locked lips with his much younger co-star Emily Ratajkowski.
Ratajkowski, who was mostly known for her modeling career and Robin Thicke's "Blurred Lines" music video, had a small but meaty role in the film. Seeing as Gone Girl was one of her first movie roles, she learned a lot from her much more experienced co-stars. Including and especially Affleck.
"They led by example. They're all amazing actors, and I just really rose to the occasion being around that," Ratajkowski once said according to People.
Certain parts of the media were also interested in Affleck's collaboration with Ratajkowski. But Garner believed this was for the wrong reasons. Garner and Affleck both went to a Hollywood event where they were asked several questions by the press. For Affleck, questions were focused more on Ratajkowski's body than their experience in Gone Girl. Meanwhile, Garner would frequently find herself fielding questions about her family life and professional career. She felt these questions were prime examples of the double standards in the film industry.
"We got home at night and we compared notes," Garner once said according to The Guardian. "And I told him every single person who interviewed me, I mean every single one… asked me, 'How do you balance work and family?' and he said the only thing that people asked him repeatedly was about the tits on the 'Blurred Lines' girl."
Emily Ratajkowski felt it was 'surreal' kissing Ben Affleck
Ratajkowski was very candid about her experience making out with the veteran actor at the time. The model was already familiar with the actor's work, having grown up watching him. This made actually kissing him a moment that she was unlikely to forget.
"The whole experience was a little surreal," she once said in an interview with Today. "I have to be honest. Obviously, Ben Affleck is one of those — you know his face. I grew up with his face. Not sure if he would love that."
Read Related Also: UCL: Jesus takes centre stage in Arsenal 2-1 victory against Sevilla
Ratajkowski further shared that she could barely get over the shock of working with Affleck in the first place.
"I went into an audition and there's this really tall, handsome guy," she continued. "And I'm like, 'Oh my God. That's Ben Affleck.'"
Ben Affleck handpicked Emily Ratajkowski to be in 'Gone Girl'
Ratajkowski might not have gotten the role if not for Affleck's recommendation. Fincher was mulling over who would play Andie, the smitten college student the model would play in the film. The Fight Club filmmaker was looking for specific characteristics in an actor for the role.
"I was talking with Ben [Affleck], and what I wanted for the Andie role was someone who could be incredibly divisive among men and women in the audience," Fincher once recalled to GQ. "We needed somebody where, at the moment she appears, the women are going, 'That is unconscionable and despicable.' And you also have the men going, 'Yes, but…'"
This was where Affleck interjected with a suggestion.
"And so Ben said, 'Yeah, like the girl in the 'Blurred Lines' video,'" he said.
Upon meeting Ratajkowski, Fincher knew she was more than perfect for the role.
"She was just incredibly mature," Fincher remembered. "She wasn't smitten with being the girl of the moment. She's no bullshit. If somebody's gonna ruin their life on a 21-year-old, they have to be special, and she was."
!function(f,b,e,v,n,t,s)
{if(f.fbq)return;n=f.fbq=function(){n.callMethod?
n.callMethod.apply(n,arguments):n.queue.push(arguments)};
if(!f._fbq)f._fbq=n;n.push=n;n.loaded=!0;n.version='2.0′;
n.queue=[];t=b.createElement(e);t.async=!0;
t.src=v;s=b.getElementsByTagName(e)[0];
s.parentNode.insertBefore(t,s)}(window, document,'script',
'
fbq('init', '1931209583834020');
fbq('track', 'PageView');
Share and Follow