Kate Middleton dressed to impress during the 2023 St. Patrick's Day celebrations. How much did her teal shoes cost? Here's what we know about the royal family member's stylish footwear.
Kate Middleton's style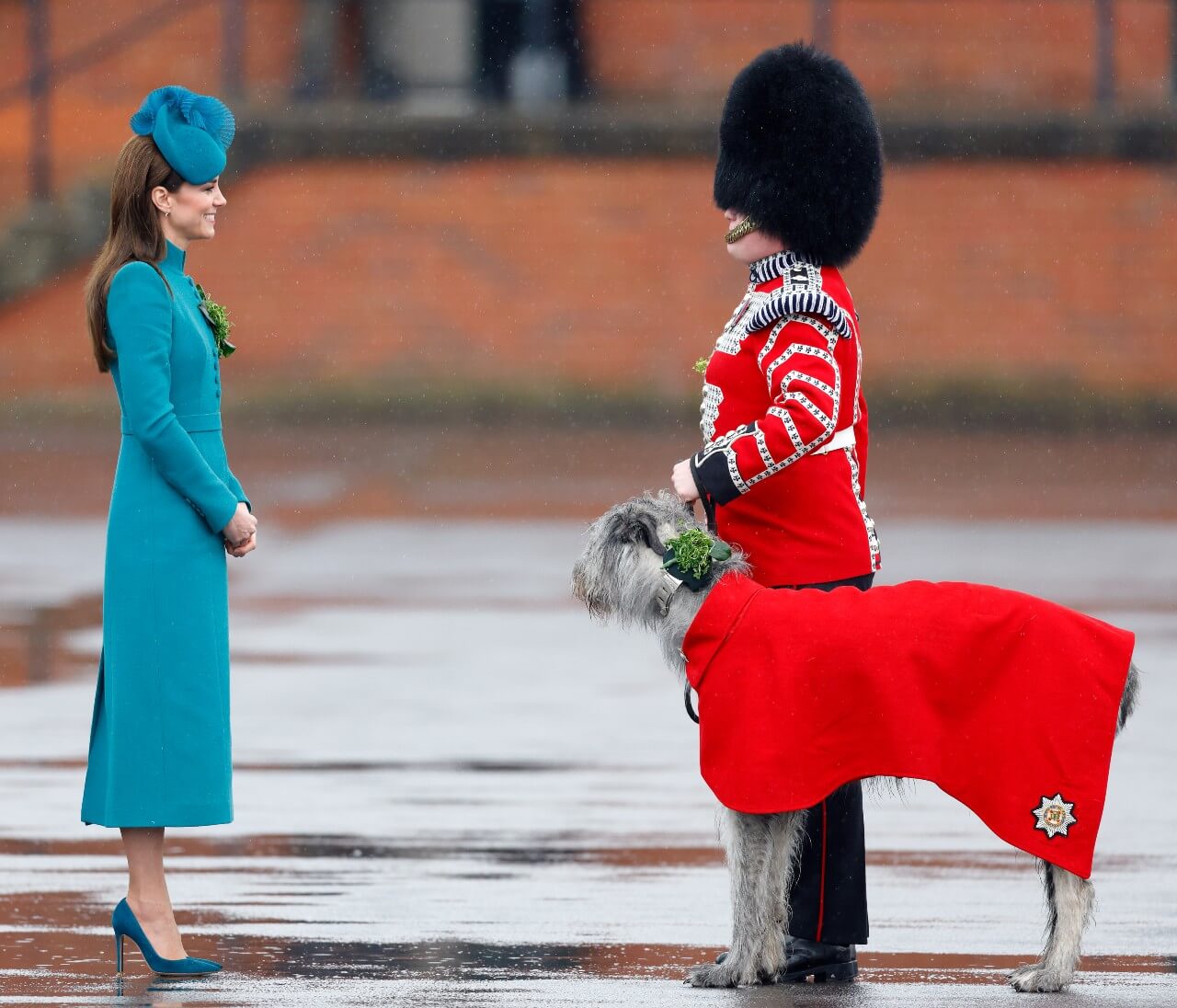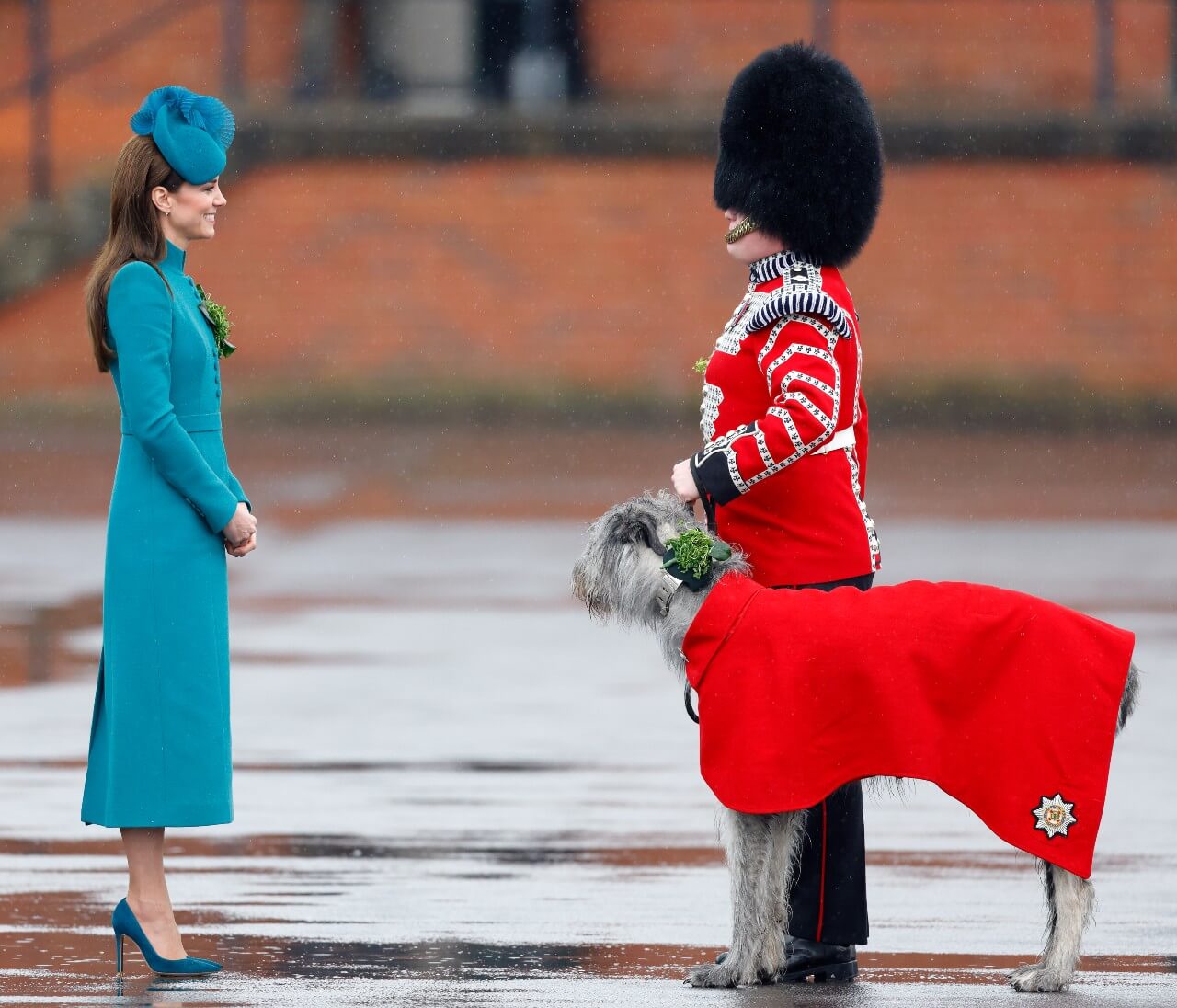 Kate is known for her classic, tailored looks. The Princess of Wales favors A-line dresses, blazers, and pencil skirts. She likes to pair her outfits with high-heeled shoes. Kate is also known to wear British designers. Her favorites include Alexander McQueen, Burberry, and Jenny Packham.
Recently, Kate has taken more fashion risks. It isn't unusual to see her in bright colors, bold prints, and trendy ensembles. She is following in the late Queen Elizabeth's footsteps when it comes to colorful looks. However, Kate continues to stick with classic styles and appropriate accessories.
Kate Middleton's teal shoes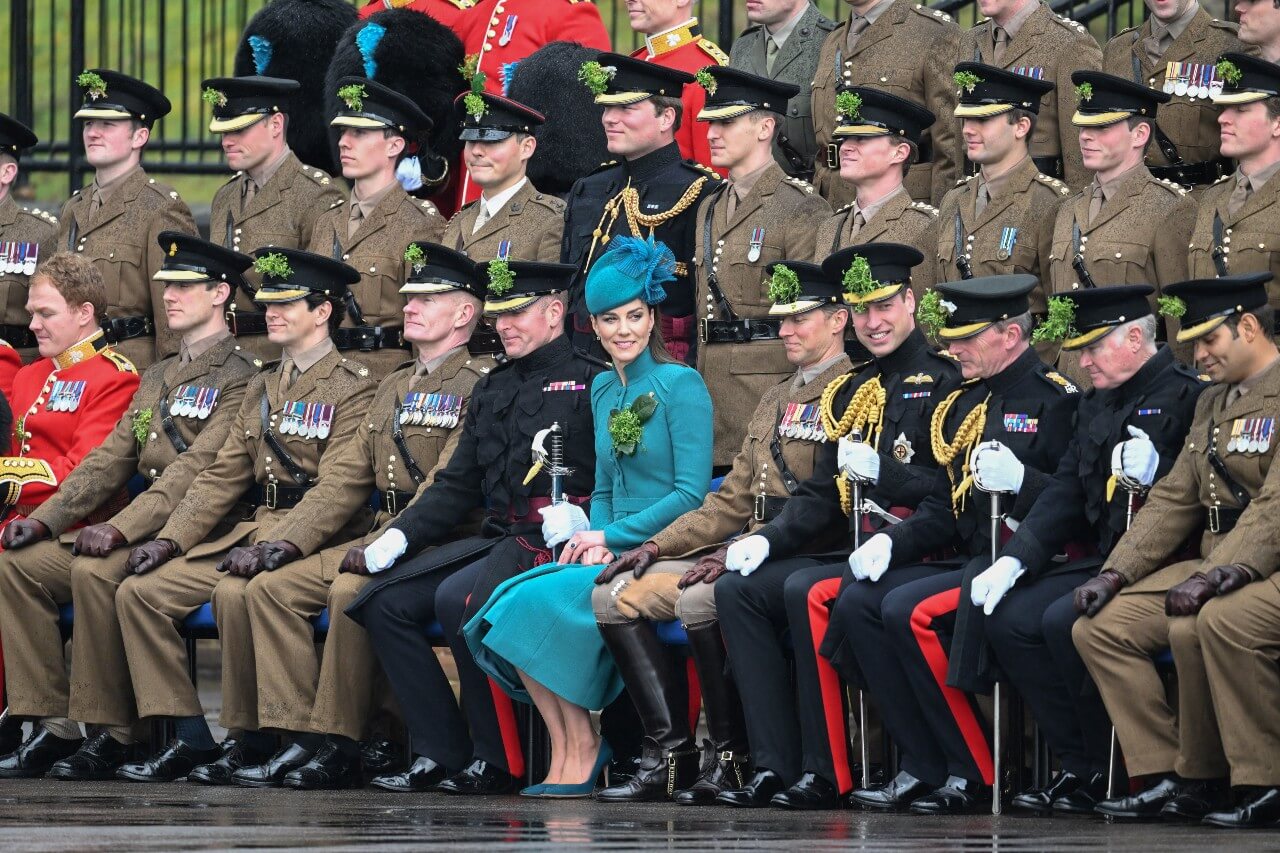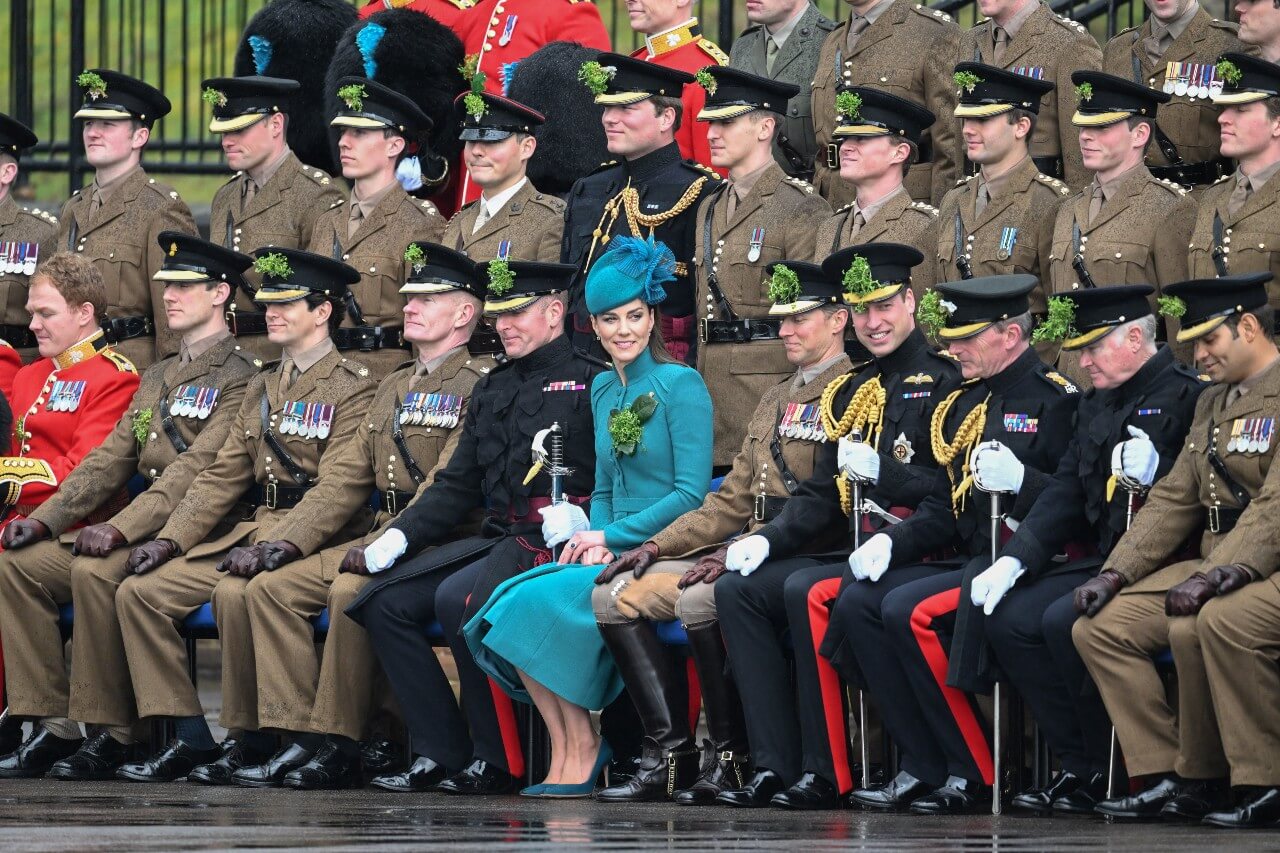 The Princess of Wales wore a teal ensemble for St. Patrick's Day 2023. Her eye-catching outfit included a calf-length teal coat (from designer Catherine Walker & Co) and teal heels. This was a special day because it was her first time as honorary Colonel of the Irish Guards. King Charles bestowed this title upon her back in December 2022.
One detail you might be curious about is the price of Kate's shoes. Her teal heels are reportedly from Gianvito Rossi. As of this writing the shoes cost $675.
Other shoes Kate Middleton has worn
Kate enjoys wearing shoes in the green color family. She has worn several pairs of green shoes on various occasions, including the time she presented the fashion designer award in May 2022 and during her Boston trip in November 2022.
One pair of green shoes Kate favors are the Emmy London Rebecca pumps. These shoes, which feature a pointed toe and stiletto heel, are made of suede and cost roughly $465.
Kate prefers to wear brighter colors so that she can be seen during royal engagements. One tradition she will reportedly continue in honor of Queen Elizabeth is the practice of matching her umbrellas with her outfits.
"Apparently, Catherine is going to keep on this tradition," says royal commentator Neil Sean. "She thought that was a brilliant idea by the monarch to carry forward so that people even if they've been waiting out in terrible storms, bad weather, whatever, she would step out, greet the crowd, and they could still see her."
Sean continues, "When the monarch went out and about visiting people, what I liked was in later years she got bright colors. As she pointed out, you shrink a bit, and people can't see you."
Why Kate Middleton wore teal on St. Patrick's Day
Some people were expecting Kate to wear green on St. Patrick's Day. However, she chose teal so that she could match the feathers in the 1st Battalion Irish Guards' caps. This color is also known as St. Patrick's blue, and it's displayed on the sash and mantle of the Order of St. Patrick, reports People.
Follow Sheiresa Ngo on Twitter.