Kate Middleton wore a white blazer while promoting the Business Taskforce for Early Childhood. How much is Kate's white Alexander McQueen blazer? Here's what we know about the stylish royal family member's outfit.
Kate Middleton's Business Taskforce for Early childhood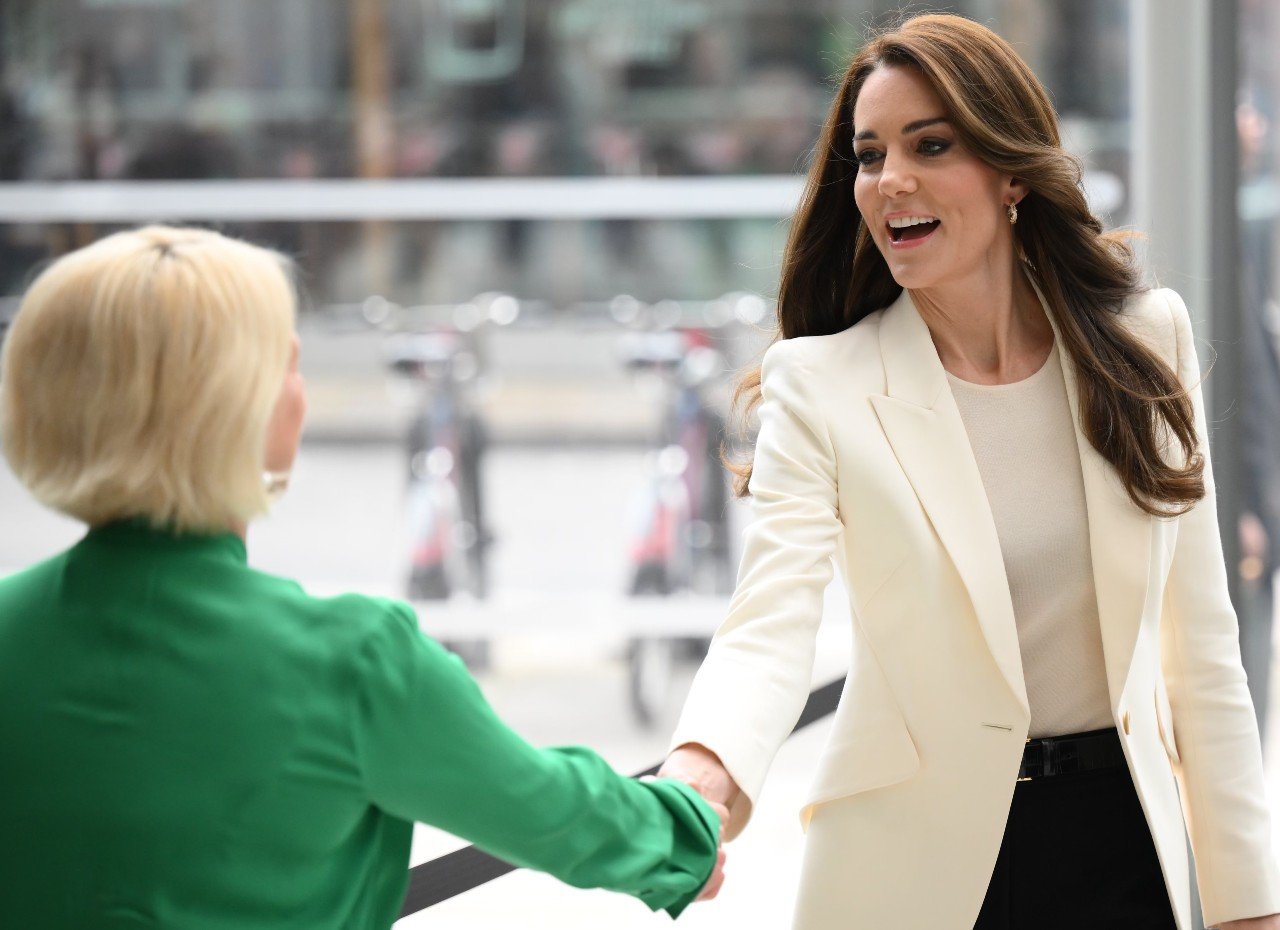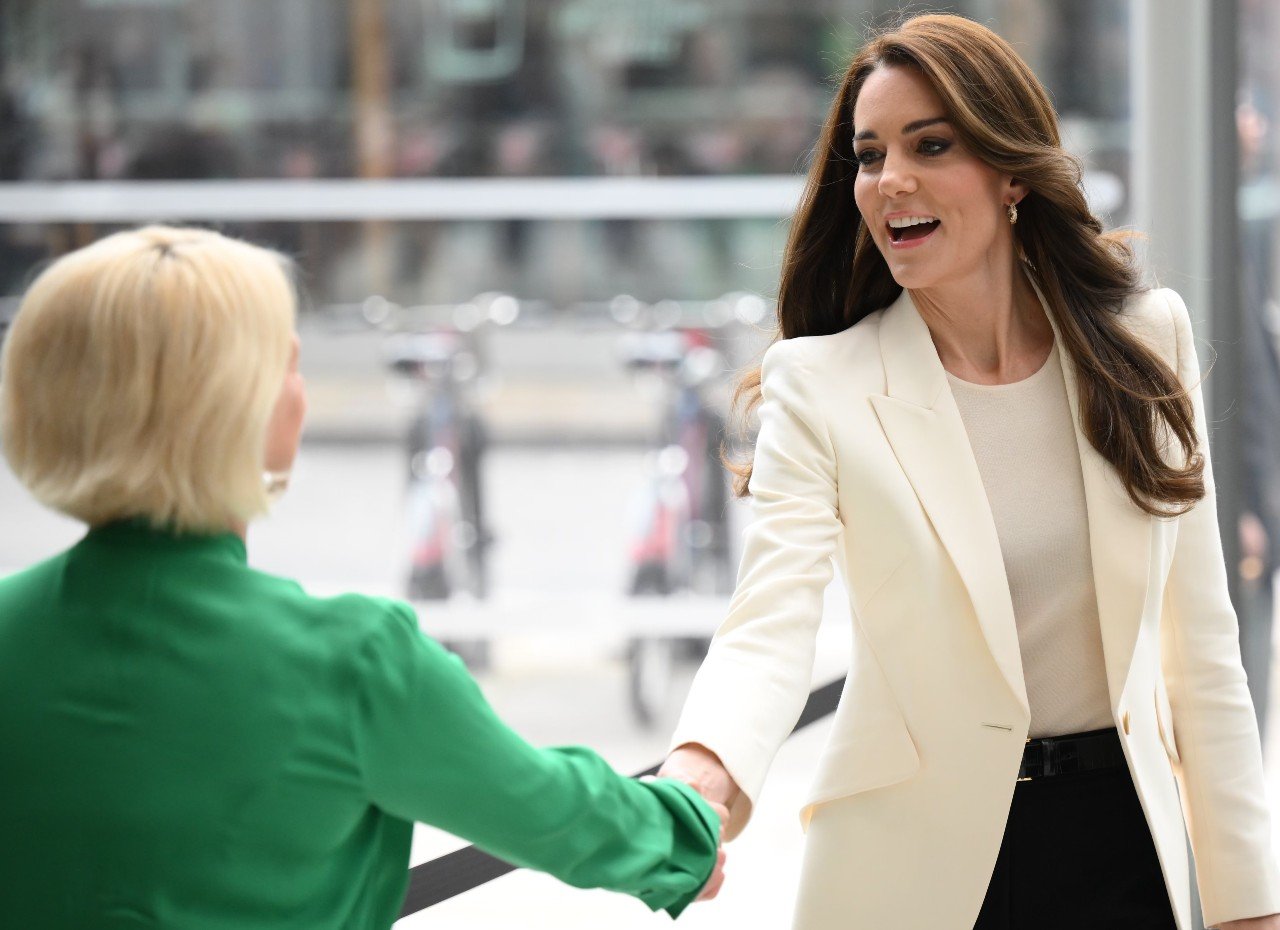 Kate was dressed to impress during her meeting for the Business Taskforce for Early Childhood. According to the taskforce website, the goal is to help children reach their full potential by providing them with the assistance they need during their early years.
"Run by business, for business, the business taskforce will play an essential role in The Princess of Wales' work to transform the way in which society prioritizes and supports children and the ecosystems around them in their earliest years," says the taskforce's website introduction.
The introduction continues, "Early childhood is vital to the health of our economy and society, now and for generations to come. Given the key role of the business community in both the growth of our economy and in shaping our society, as well as the clear interest in developing a strong future workforce, this is an opportunity to come together to affect long-term change."
Kate Middleton's white Alexander McQueen blazer
Kate wore a white blazer with a white shirt underneath. She paired the ensemble with black pants and black high-heeled shoes. Kate accessorized her look with a pair of hoop earrings.
As of this writing, Kate's Alexander McQueen blazer retails for as much as $2,490 at Saks Fifth Avenue. Her black Gianvito Rossi heels retail for $675. Kate's earrings are reportedly from Asprey and cost approximately $8,985.
The Princess of Wales is mindful of her color choices
Kate tends to wear lighter colors when she attends certain royal engagements. According to royal expert Darren Stanton, she tends to wear white when she doesn't want to take the spotlight from others. She prefers to share her platform with others.
"She usually wears white whenever she is attending a solemn service, say a charity event, or hospital event," says Stanton on behalf of Betfair Casino. "Cautious and conscious of being at the center of the spotlight, Kate strategically wears muted colors when she wants to blend in with her peers and be seen as their equal."
Kate Middleton spoke about the impact of early intervention
Kate Middleton believes investing in children when they are very young will serve them well as adults. According to her, well-adjusted children will grow up to contribute great things to their employers and society.
"I truly believe that by investing in early childhood, with a specific focus on social and emotional development, businesses in turn will see in the future… better communication, better working relationships, improved resilience, employees finding better work-life balance, less stress, more patience and understanding, and increased job satisfaction," says Kate during her speech (via The Royal Foundation Centre for Early Childhood).
"Not only that, but the societal impact we could have, if we work together on this, could transform lives for generations to come," Kate continues. "As the saying goes, it really does take a village."
Follow Sheiresa Ngo on Twitter.