There was one person on Netflix's Single's Inferno who seemed mysterious to fans and cast members. Kim Jin-young kept his cards close to his chest on who he liked. He finally names the three women he liked on the show.
Kim Jin-young liked 3 different women on 'Single's Inferno 2'
Jin-young was one of the most popular men in the inferno. So much so that he was barely there because he kept getting picked for paradise. Nadine took a chance and talked to him privately to make her interest known.
Jin-young admitted to Nadine that paradise with Lim Min-su was uncomfortable. He also talked about the struggle of his conversations getting interrupted. After all, Nadine pulled him away from Park Se-jeong for this conversation.
"People weren't like this at first," she said. "It became like this once you got there. People actively go up to others now like this." Jin-young revealed this situation has been hard.
"Whenever I talk to someone new, these feelings I get are all a bit different," he told her. "So I don't know if that means I like a person who makes me curious. Or if I like the person who makes my heart race. Or if I like the person who I just have fun with. I don't think I've set the standards yet."
Nadine said she was curious. "Nadine, you're kind of who I'm curious about," he said. The former soldier called her charming.
Their conversation was interrupted by Min-su but it paid off for Nadine. They later went to paradise together and found out they had military backgrounds in common. Jin-young also planned to go to the United States to film gun content for his YouTube channel. Nadine's didn't talk about her own YouTube channel on the show, but she shares one with her family.
Jin-young reveals the women he didn't name on 'Single's Inferno 2'
Jin-young and Nadine watched their moments on the show together for a YouTube video. They watched the conversation where they talked about their feelings.
"This part is cute," he said while watching. Nadine paused the video after Jin-young admitted to being torn between three different people. 
"And I think everybody wants to confirm who those three people are," she told him. "So heart pound is?"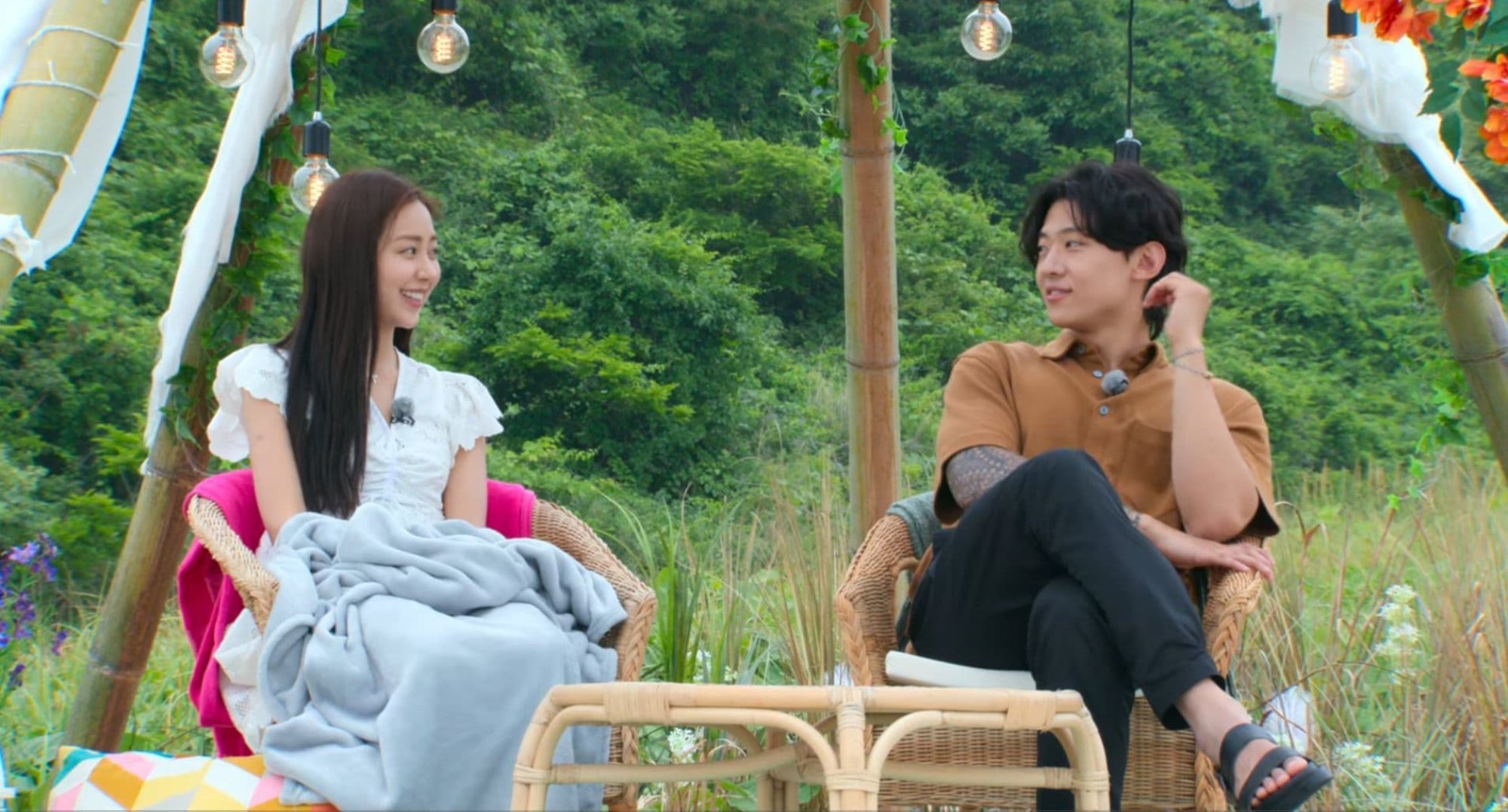 "Seul-ki," the YouTuber answered. That isn't surprising since they had multiple moments where they made each other nervous.
"Fun person is?" Nadine asked. "Se-jeong," he answered. Sadly, fans didn't get to see him interact with Se-jeong much on the show.
"And then interested is me," Nadine added. He also pointed at her and confirmed this. "OK, see now, everybody. You have to say thank you to me for bringing him on this channel to reveal all these things!" the pre-med student said.
The season ended with Jin-young standing next to Nadine for quite some time. But then he left to pick Seul-ki. Nadine left the inferno single, and Seul-ki picked Choi Jong-woo.