Share and Follow
Emma Watson once linked up with Star Wars star John Boyega in the 2017 feature The Circle. But after Boyega made a blunder on set, Watson did what she could to help her co-star recover.
John Boyega felt Emma Watson sent him to acting class after an embarrassing moment in 'The Circle'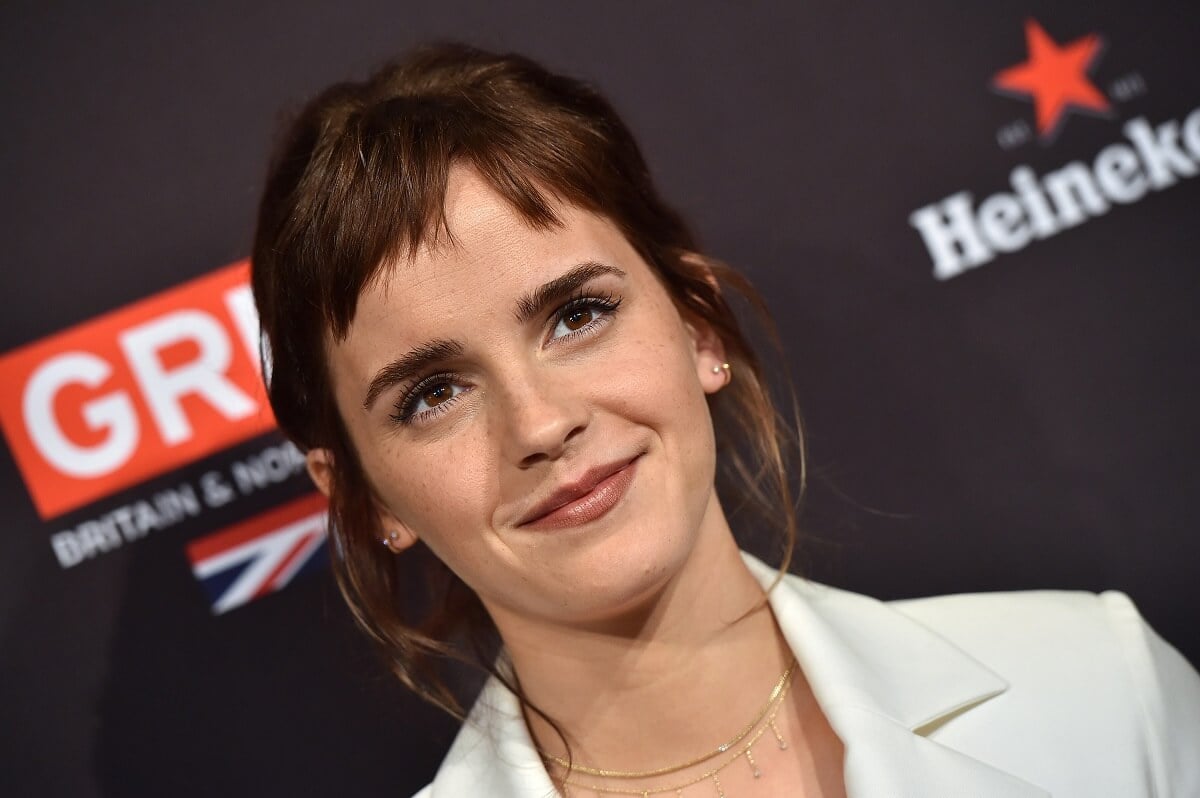 Boyega and Watson, both known for starring in mega franchises, were in a more intimate feature with The Circle. The 2017 project was a movie that followed Watson and Boyega as two young employees of a powerful social media company. Watson was offered the main role, and quickly grew attached to the film.
"It really stuck with me, the story and the questions that it raised. I found myself weeks later pondering different aspects of it and I think that's always a good sign for a story or something I might potentially work on. It doesn't leave you quickly," Watson once told Kidz World.
The Circle found Watson working with many celebrated actors for the first time, including Tom Hanks and Boyega. As Boyega's time on the film was nearing its end, he considered himself fortunate that Watson was his co-star. Especially during a moment while filming where Boyega was unable to deliver in a scene.
"My second to last day, I had a big speech that basically put the whole movie in context for the audience, and I just froze up. I froze up and I forgot the whole thing," Boyega once said on The Hollywood Reporter.
But the comfort Watson provided almost felt like a lesson to Boyega, with Watson coaching him through the take.
"I was there with Emma Watson, who was amazing about it. And I found myself in an Acting 101 class, with Emma trying to say, 'Just remember the lines. What are your motivations?' And I just couldn't get it. It was embarrassing," he remembered.
What John Boyega and Emma Watson thought of each other in 'The Circle'
Watson couldn't have had nicer words to say about her Circle co-star.
"He's incredibly charismatic and perfect for Ty. I think he brought a really interesting, sort of off-center characterization to Ty which I thought was really cool," she said.
Likewise, Boyega offered similar praise. He didn't just enjoy working alongside the Harry Potter alum, but enjoyed Watson's company altogether.
"Emma's sweet, Emma's sweet," Boyega once told FilmIsNow. "I always say there's a quote, there's a slogan that I have for Emma. 'What would Emma do?' Emma just has the best solutions to the most simple things in life that a lot of people can't figure out. So, she's very intelligent and a cool person. She's one of the only people in the world that I can just sit with in silence and we don't have to have chatter. And we're still not awkward. Which is always good."
Tom Hanks called Emma Watson a profound actor
Boyega wasn't the only star who sung Watson's praise. Meanwhile, Hanks was equally impressed with both Watson's ability and professionalism as an actor.
"Emma is phenomenally untouched and grounded in ways and she's also crazy, facile when it comes down to the architecture of making movies," Hanks once said according to Hindustan Times.
Hanks believed that Watson's experience in her wizard franchise helped prepare her at an early age for movies like The Circle.
"She's done all those Harry Potter films, so she knows a very complicated kind of filmmaking. Emma also knows that none of that really matters unless you're actually going to be able to inhabit the moment and her ability to inhabit the moment I think is pretty profound," he said.
Share and Follow