ABC's The Bachelor Season 27 Fantasy Suites are here, and fans see Zach Shallcross have overnight dates with Kaity Biggar, Gabi Elnicki, and Ariel Frenkel. The Bachelor spoilers suggest the dates don't go as planned, and many fans already know who gets the final rose. Now, some eagle-eyed fans are accusing Kaity Biggar of hiding her ring finger from the public in her Instagram post.
[Spoiler alert: The Bachelor Season 27 spoilers ahead regarding the finale.]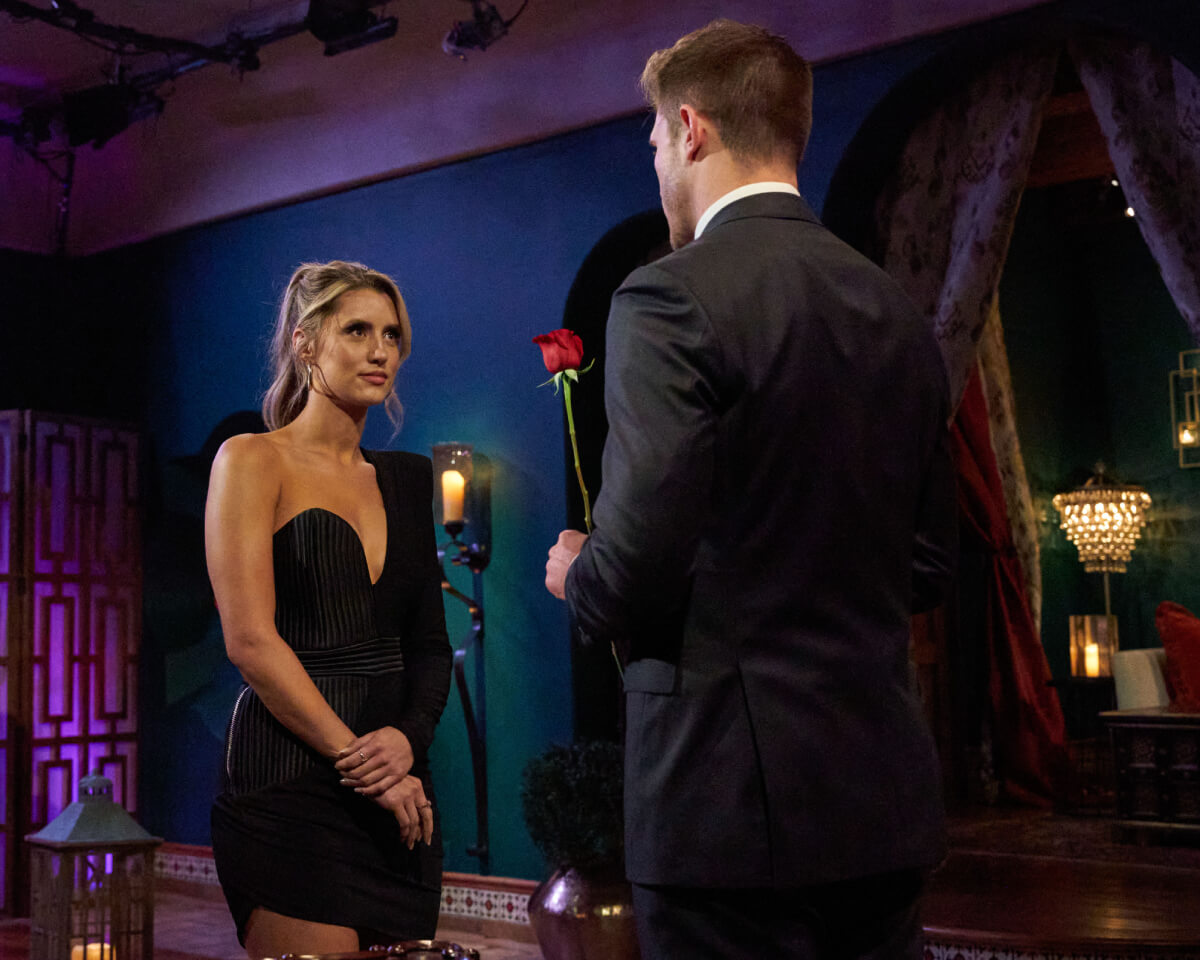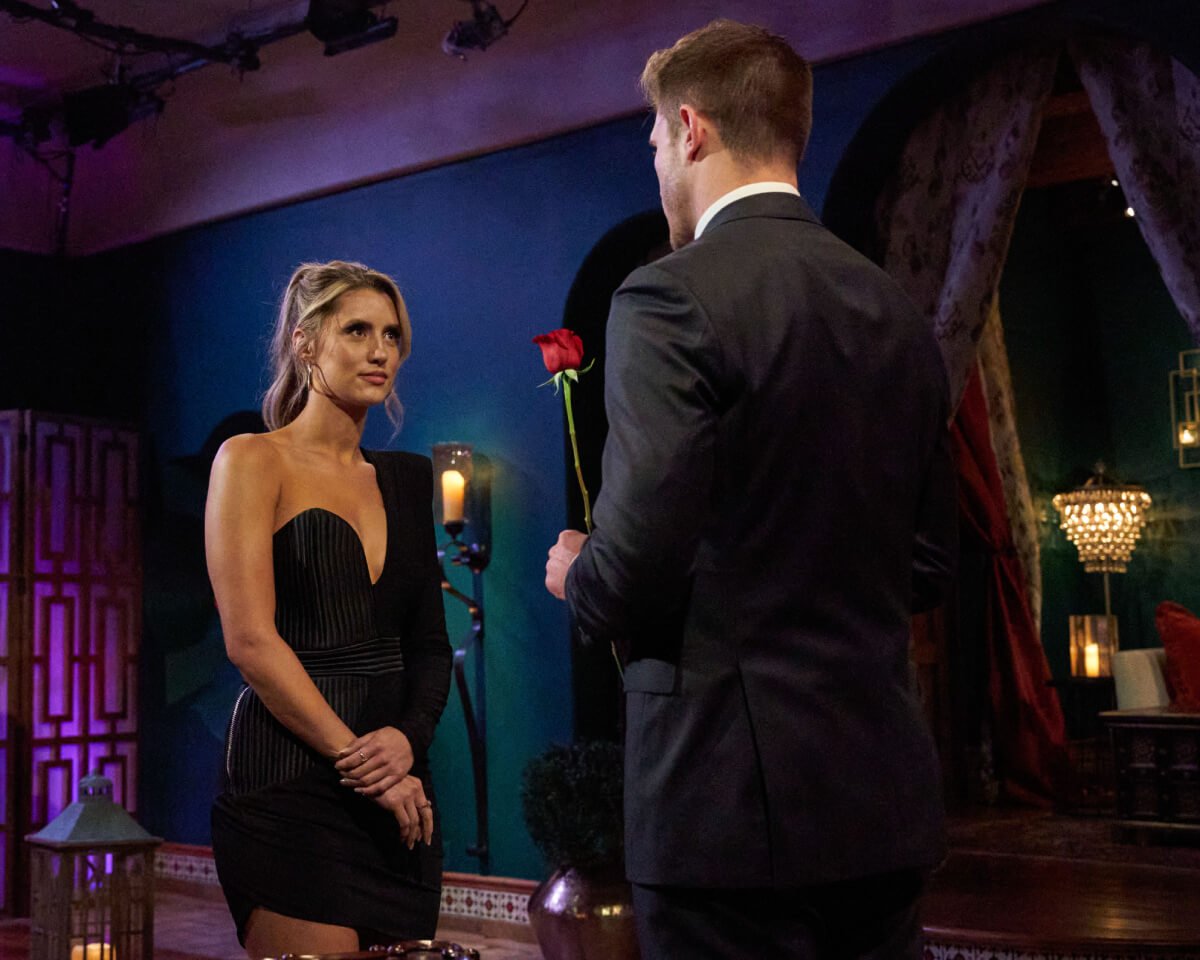 Who is the Bachelor engaged to?
According to The Bachelor Season 27 spoilers from Reality Steve, Zach Shallcross and Kaity Biggar are engaged. Kaity and Zach hit it off from the beginning of the season, and they continue to build their connection through the Fantasy Suites dates.
Jesse Palmer told E! News that Zach is "very, very happy" following the end of his season, which means he and Kaity remain engaged.
"I've been saying this is the most emotional season I've hosted and that's what encapsulates it," Jesse added. "There is drama, but it's not created. It's all the real feelings that transpire throughout this journey."
The previews for Fantasy Suites show Kaity crying and wondering whether she should leave the competition altogether. It's unclear what goes down between her and Zach for such feelings to transpire before the finale. Additionally, while Zach claims he didn't want physical intimacy during Fantasy Suites week with any of the women, he admits he does have sex with one of them. Again, it's unclear if Kaity and Zach get physically intimate.
'The Bachelor' Season 27 winner Kaity Biggar hides her ring finger in an Instagram post
With The Bachelor Season 27 spoilers claiming Kaity Biggar and Zach Shallcross remain engaged after the show, eagle-eyed fans call out Kaity for her March 2023 Instagram post. Kaity posted a photo of her with her two friends on March 19, 2023. While Kaity's right hand holds her cocktail, her left hand can't be seen. Fans think she hid her left hand on purpose.
"I see your left hand is hidden, is there a big rock on it???" a fan questioned on Instagram.
"Kaity … why are you hiding the left hand?" another fan asked.
"Strategically hiding that left hand," yet another fan commented.
Kaity didn't comment on the speculation. Instead, she added two more photos from the night that support the idea she's hiding her hand. One photo she posted to her Instagram Stories doesn't show her left hand again, and another photo shows the hand, but it's blurry.
Zach Shallcross and Kaity Biggar keep leaving clues that they're still together
Kaity Biggar and Zach Shallcross aren't doing much to convince fans they aren't together after The Bachelor Season 27 finale. Kaity spoke on the Click Bait With Bachelor Nation podcast about barbecue in Austin, Texas. She said she loves Terry Black's. After she mentioned the place, Zach posted a photo of Terry Black's to his Instagram Stories. Fans don't think this is a coincidence.
To make the situation even more suspicious, Kaity added a photo of her eating ribs at Terry Black's to her Instagram Stories after Zach's post.
The Bachelor Season 27 airs Mondays at 8 p.m. ET on ABC.
For more on the entertainment world and exclusive interviews, subscribe to Showbiz Cheat Sheet's YouTube channel.