Kenny Chesney is "going back" on tour, just months after his 2022 tour. One birthday concert even featured a sentimental moment, thanks to the "Mountain With a View" singer Kelsea Ballerini. Here's our look at the special birthday moment for the country artist.
How old is Kenny Chesney?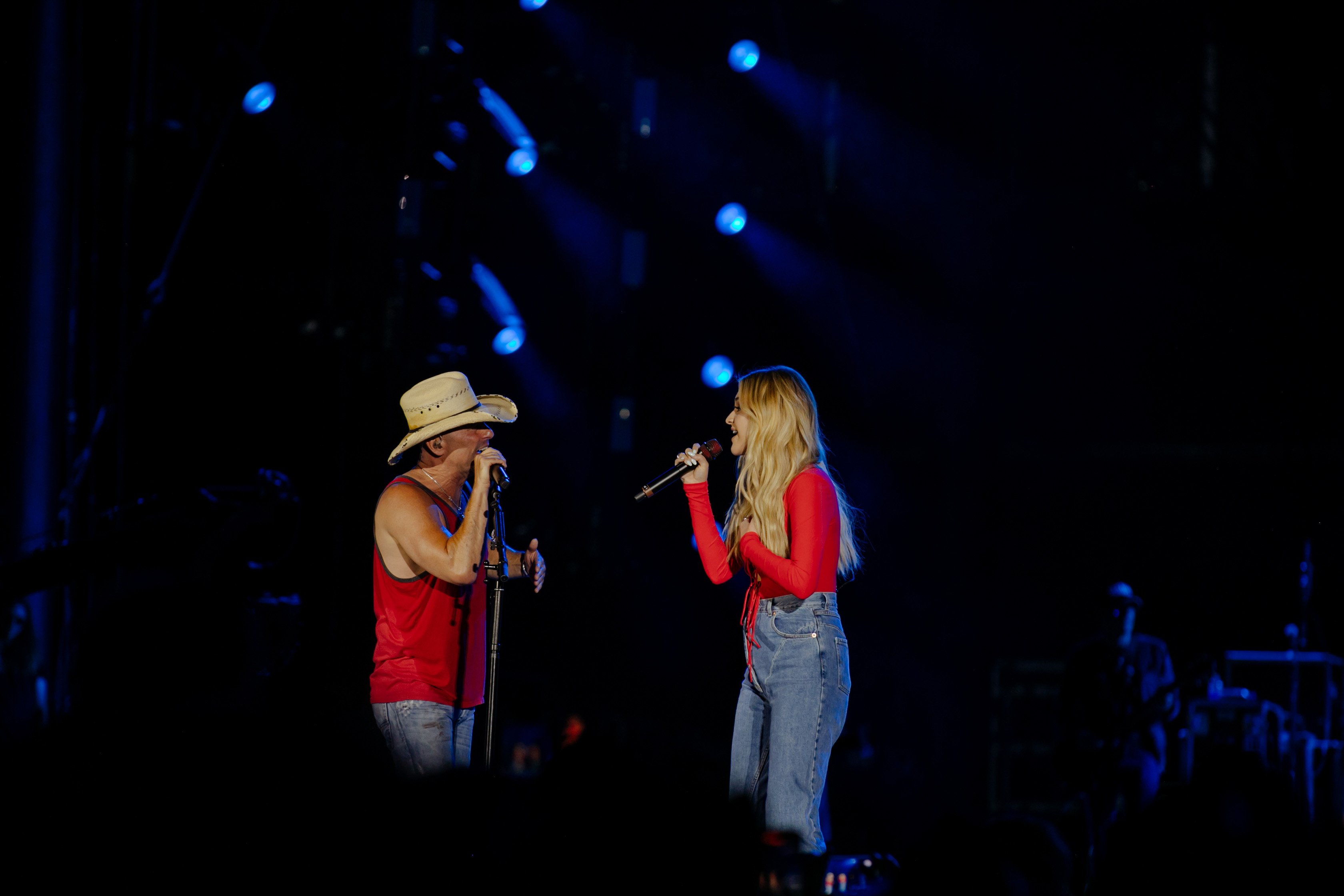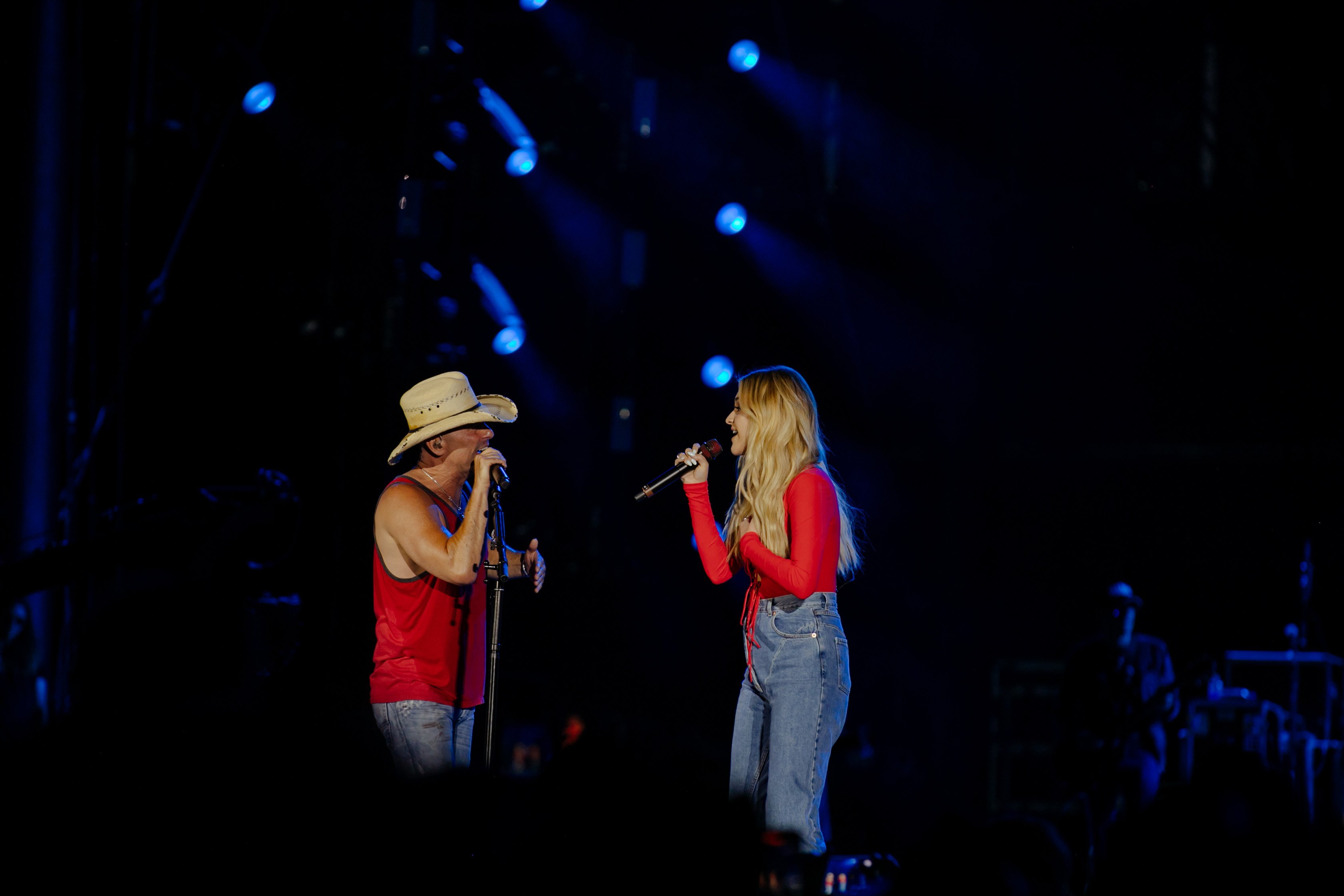 Chesney has been releasing country music for several years, including hits "American Kids," "When the Sun Goes Down," "I Go Back," and "Get Along." Born on ​​March 26, 1968, Chesney is about 55 years old in 2023. That also makes this songwriter's zodiac sign Aries. 
Keslea Ballerini joined fans in singing 'Happy Birthday' to Kenny Chesney
There was an especially sentimental concert for Chesney in March 2023. Ballerini asked the audience to sing "Happy Birthday" to her "friend, Kenny Chesney." Once the audience started singing, she shouted, "come on," while dancing around the stage. Chesney jokingly conducted his fans. 
When the song was over, the two embraced as the audience applauded. A video can be seen on Chesney's Instagram, which he captioned, "Thank you, [Kelsea Ballerini] and State College, PA, for the birthday song. What a night."
The post earned thousands of likes, with some fans sharing well wishes in the comments. One Instagram user wrote, "Not many people get 1000s of people to sing happy birthday to them or get that opportunity to sing in an arena, cool. Hope was a good one."
"My first Kenny concert! It was awesome! Happy Birthday," another wrote.
Kenny Chesney continues on his 2023 tour with Kelsea Ballerini 
Chesney continues to make music, releasing "Da Ruba Girl" in 2022. Even if he embarked on tour in 2022, this artist returned to the road in 2023, performing several shows alongside Ballerini. (The country stars even performed a duet of "Wild Child" along their tour.)
"When a year is as hot and alive as 2022 was," Chesney said in a statement, "you don't want to try to recapture that magic. Or maybe it's me. I still have the sounds of diesel engines and No Shoes Nation in my head – and that made me ask, 'What else could I do? What would be something that would put me every bit as much in the music and give No Shoes Nation another reason to believe?'" 
No Shoes Nation, mentioned by Chesney, is the official fan club for the country star. Performances continue throughout July 2023, making stops in Ft. Lauderdale, Grand Rapids, Fort Wayne, Charleston, and other major cities. 
"I decided that rather than just go repeat what we did," he added, "I wanted to take this band and these songs to a lot of the cities we played on our way up! Let's call the tour I Go Back – and do just that."
More information regarding Chesney's I Go Back tour is available on his website.