Share and Follow
Kristen Doute recently shared that it was Vanderpump Rules producers, not her, who flew in "Miami Girl" to confront Tom Sandoval about cheating on Ariana Madix.
Shortly after her breakup with Sandoval, Doute was convinced that he had sex with a woman in Miami named Annemarie Maldonado (AKA Miami Girl). Sandoval had just started dating Madix and it appeared that Doute was so confident that Sandoval slept with the woman, that she was behind flying her from Miami to L.A. to stage a confrontation.
How did 'Miami Girl' end up on 'Vanderpump Rules'?
Production was in on making the scene happen, Doute recalled. "Production, all know," she recounted on the Dear Media Good Guys podcast.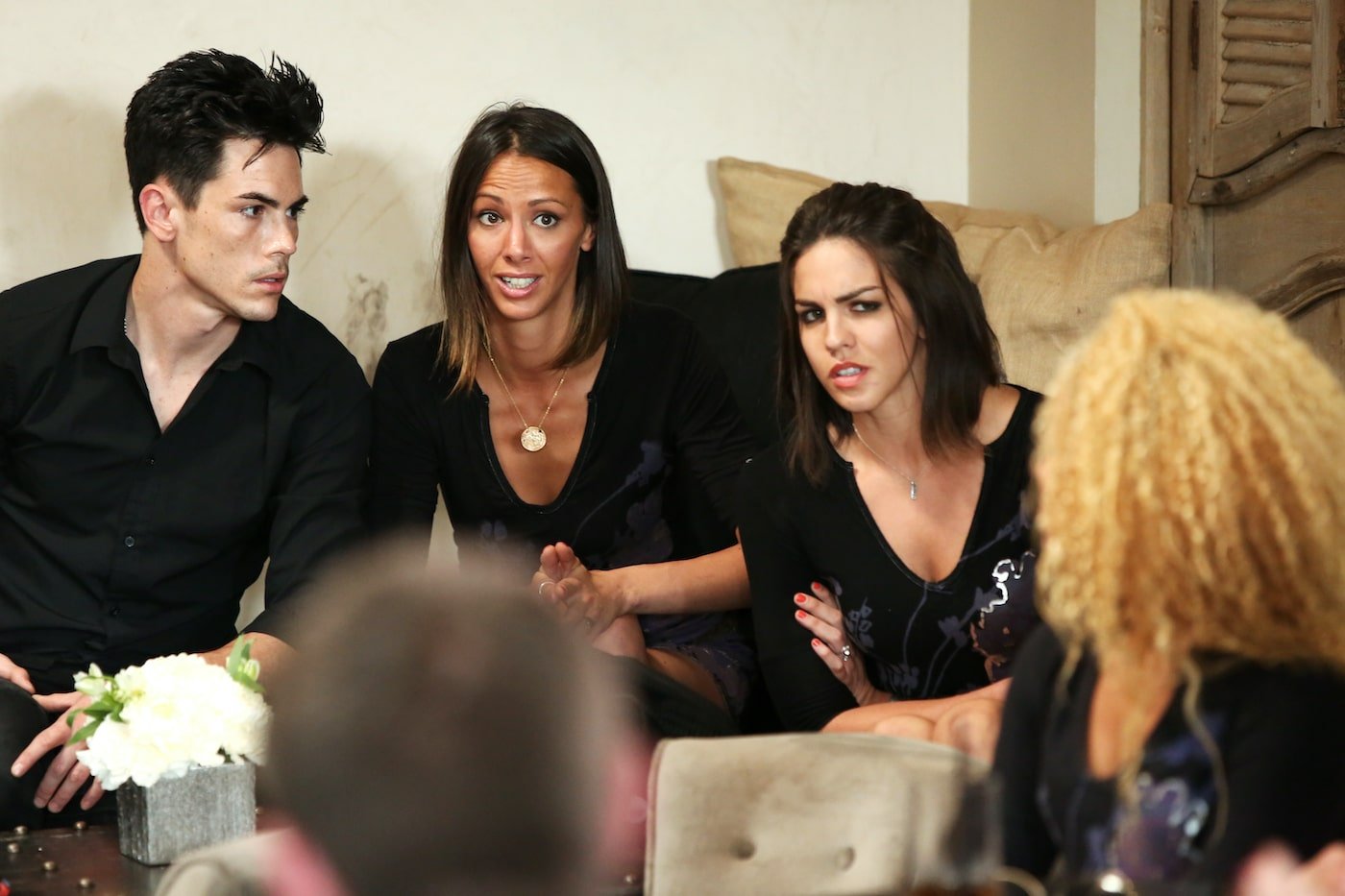 "They're the ones who set it all up," she continued. "I didn't give this girl a call time. Like I didn't fly her in, you know? So, Lisa knows, and Natalie and Guillermo, the owners know. And so in that moment, like s***'s gonna hit the fan."
The scene at SUR ended with Doute telling her manager to "suck a d***." "Now did I tell my friend and my manager to suck a d***? I did. Did they tell me to say that? No, they didn't," she shared.
The encounter got Kristen Doute fired from SUR
Shortly after the confrontation, Doute was fired from SUR. "So that's essentially what they say got me fired," Doute added. "But knowing that this was gonna completely blow up in a restaurant that I'm still employed at was what made me so angry. Like, why didn't we go somewhere else? Why didn't we just go to another restaurant where it's not gonna matter?"
"So those are the kinds of things that like I couldn't control back then," she said about production. "That got really frustrating and I felt like I was being like, manipulated into saying and doing things at certain times that I knew better."
'Miami Girl' wasn't the only staged scene on 'Vanderpump Rules'
Doute said the Miami Girl situation wasn't the only scene that was staged on Vanderpump Rules. "So in seasons past, it would be things like, you should go up to Ariana, like when Tom and Ariana were just starting to date, like, 'You should walk up to Ariana at the bar right now and say this,' and I didn't," she said.
"Like maybe I was thinking and feeling those things, but I wasn't ready in that moment. I wasn't prepared. It wasn't a moment like when we were at work I would not have normally gone up to her and said something like that," Doute insisted. "So as we can see in the season that I got fired from SUR, for telling my manager to suck a d***, why I was so angry in that moment was I had a call time to be at, SUR, for this Miami girl to come in."
"I was not on the clock, I was there as a patron," she recalled. "I was there as a guest of the restaurant. And everyone knew, meaning production and Lisa knew that this girl was coming in to confront Tom Sandoval and it was gonna get real messy then. So only Tom and Ariana did not know. Well, the other cast didn't know either."
Share and Follow