A body language expert looked closely at Prince Harry and Meghan Markle's engagement interview and noticed the Duchess of Sussex seemed to deflect questions about her engagement ring.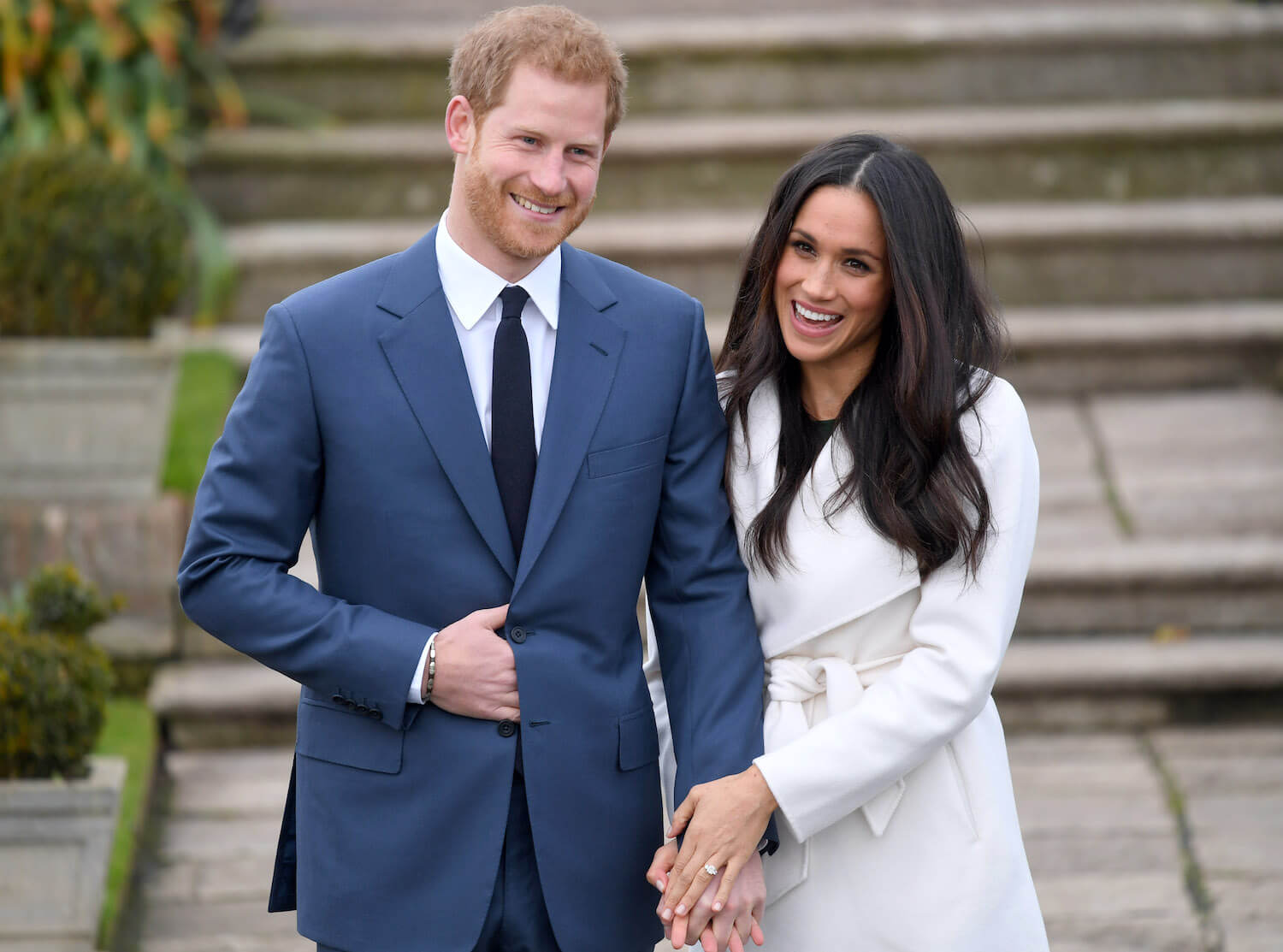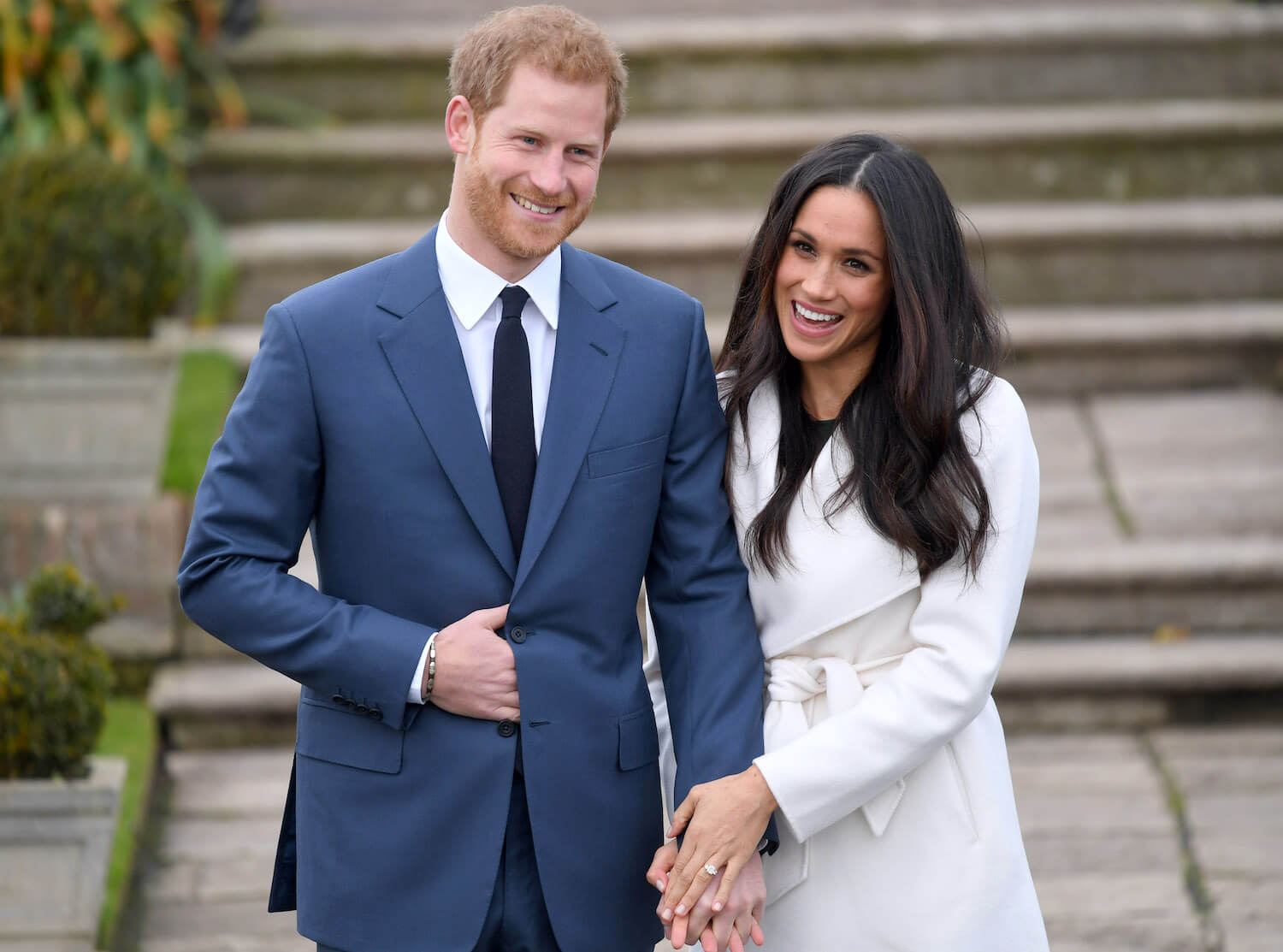 Prince Harry and Meghan Markle talked about engagement ring during 2017 interview
In 2017, Prince Harry and Meghan sat down with BBC for an interview following their engagement. They discussed how they met, dated, and the details of Harry's proposal.
When asked about the engagement ring, Meghan looked down and admired it. Then Harry began to talk about the ring design and the significance of the diamonds.
"The ring is obviously yellow gold because that's her favorite and the main stone itself I sourced from Botswana," Harry said. "And the little diamonds either side are from my mother's jewelry collection, to make sure that she's with us on this crazy journey together."
Meghan added, "It's beautiful. And he designed it — it's incredible."
The Duchess of Sussex was also asked what it meant to her to have Diana's diamonds on her finger. "I think everything about Harry's thoughtfulness, and the inclusion of that and obviously not being able to meet his mom, it's so important to me to know that she's a part of this with us," she said.
Meghan noted, "It's incredibly special. And you know to be able to have this which sort of links where you come from and Botswana, which is important to us, and it's — it's perfect."
Body language expert analyzes engagement interview
Body language expert Judi James looked closely at the moment they discussed the ring during the interview, telling Express what Meghan thought about the ring's original design. Meghan later redesigned the ring with a micro-pavé band, so it no longer had a solid "yellow gold" band.
"A very young bride on her first marriage will often be thrilled with any design of engagement ring," James said.
She continued, "But as a very style-conscious woman in her second marriage, Meghan was much more likely to have her ideal design firmly in her mind and this could have led to her modifications."
The body langauge expert noted, "Divorce does a lot to focus the thinking in terms of a second trip up the aisle, which can affect the choices of the husband as well as extending to the ring and the dress."
She added, "Meghan and Harry are clearly in a very besotted stage of love here but Meghan is also probably well past the stage in life where a Haribo ring will do."
Meghan deflected a question about the ring to Harry
James looked at Meghan's body language when she was asked about the ring, pointing out how she "looks down with a smile but then looks up at Harry to deflect the question to him."
James continued, "This is despite the fact that it seems to have been asked of her. Her ring hand is placed on top of their handclasp. This is so that the ring is visible but without being totally displayed. It's Harry who picks her ring finger up to show it as he describes what it is made from like a QVC salesman."
The body language expert also pointed out how "Meghan's body language response suggests it's the emotional message that clearly affects and moves her more than the ring itself."
The expert explained, "This is because she re-activates and looks up at the interviewer when Harry tells her that there are diamonds from his mother's collection there."
She continued, "This seems most important to Meghan and she begins to gently rub Harry's hand with her thumb in a gesture of comfort and support."
James added, "Even her next comment, 'He designed it,' sounds and looks like a more maternal form of pride. Meghan tends to show the ring to herself more here, looking down and flexing her fingers as she does so."
Showbiz Cheat Sheet acknowledges conditions and cultures can impact body language and is sensitive to all backgrounds.