Share and Follow
Royal Insider Lady Colin Campbell believes Meghan Markle is not only "setting Prince Harry up for failure. " She is subsequently setting herself up for "success." Cambell shared her insights into the royal relationship in an interview for GBN on the series Dan Wooton Tonight.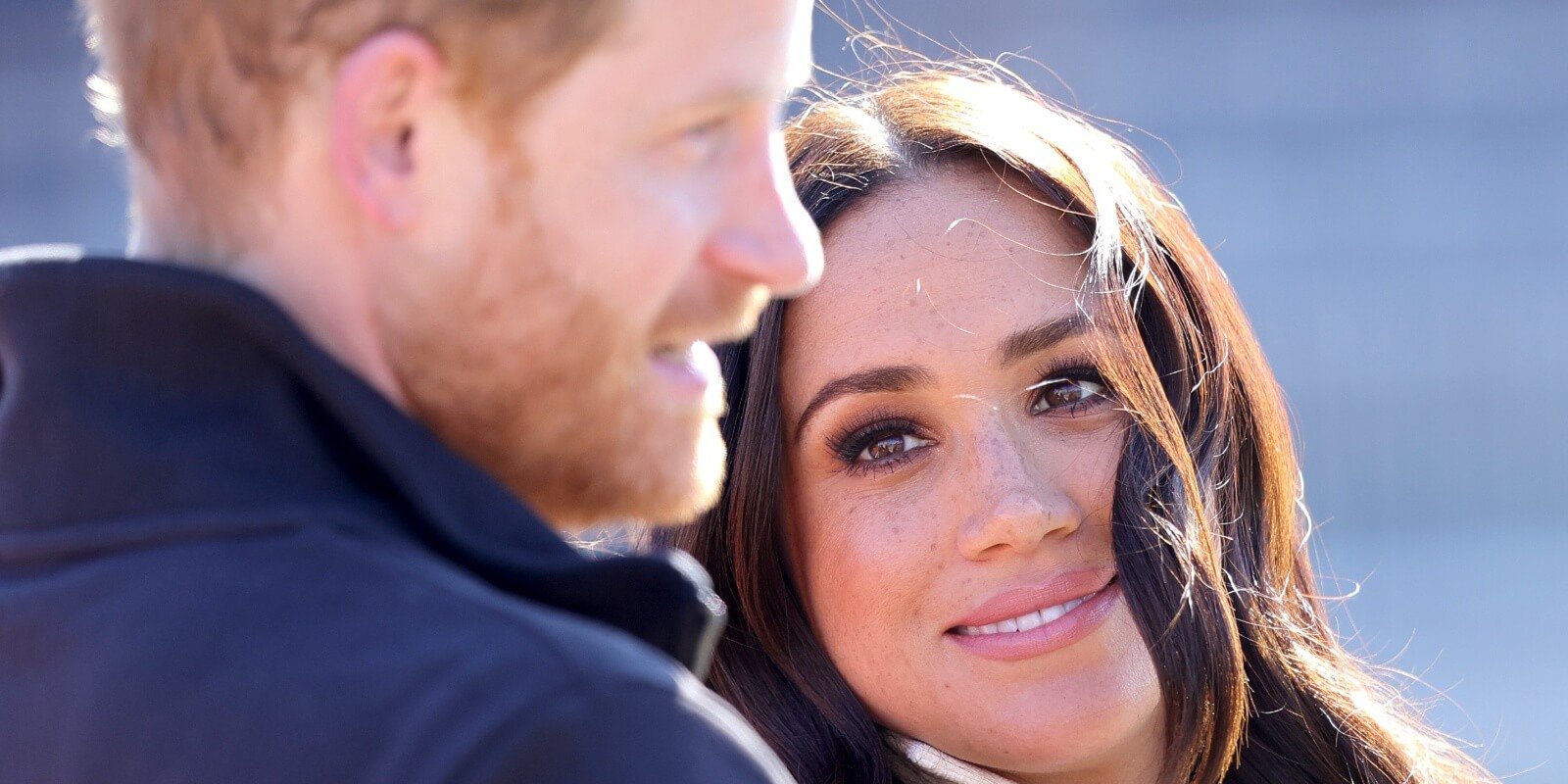 Meghan Markle has an agenda, believes Lady Colin Campbell
Lady Colin Campbell has been a fixture in society and gossip columns for the past four decades. She has published many books about the British royal family, including Meghan & Harry: The Real Story, The Real Diana, Diana in Private: The Princess, The Queen's Marriage, The Untold Story of The Queen Mother, and The Royal Marriages.
In an interview on the GBN series Dan Wooton Tonight, Campbell weighed in on the actions of the Duchess of Sussex. She believes Meghan has an agenda.
Campbell piggybacked her comments to a discussion about Prince Harry's legal battle against Mirror Group Newspapers. The conversation stemmed from a belief that Meghan Markle was behind her husband's war against the tabloids, as the suit's timeline coincides with the year the couple married in 2018.
"She's setting him up for failure no matter what," Campbell stated. "And she's setting herself for success no matter what."
"I think it's a very interesting ploy," Campbell continued. "It just goes to show what a devoted wife can do when she has her interests as opposed to her husband's interests at stake."
Lady Colin Campbell believes Prince Harry 'cannot win' lawsuit
As Prince Harry continues to fight for his and his family's honor against the Mirror Group of Newspapers, Lady Colin Campbell believes the result will not be to his liking. She feels Harry "cannot win" his lawsuit.
Read Related Also: Gerard Pique, 36, cosies up to girlfriend Clara Chia, 24, in Barcelona 
"This is not about defamation. This is about things that have happened to him, and he is trying to shut down the press," Campbell explained.
"He has gone about it in a very clever way. If he wins or if he loses, he can say he has positioned himself to be a supporter of the rights of the individual versus a malignant press," she continued.
Why hasn't Meghan Markle shown up at Prince Harry's proceedings? Lady Campbell weighs in
Much ado has been made publicly about Meghan Markle's absence during Prince Harry's battle against the tabloids. However, in a video uploaded to her YouTube channel, Lady Campbell believes the former Suits star is playing a two-handed game.
"Meghan is playing a very canny two-handed poker game," Campbell deduced. "On the one hand, she's keeping her distance. So that as and when it suits her, she can use all of this to her advantage."
Campbell continued, "On the other hand, if he succeeds and establishes himself as a champion of the underdog, she benefits from it and takes advantage of it."
"Meghan's very canny. I've said it all along, don't underestimate her," Campbell concluded. "She's not as bright as she thinks she is. But she's much brighter than people give her credit for being."
Prince Harry gave evidence to London's High Court over claims that he had been unlawfully targeted, including via phone hacking, by Mirror Group Newspapers. The group has denied using illegal methods to obtain information about the prince.
!function(f,b,e,v,n,t,s)
{if(f.fbq)return;n=f.fbq=function(){n.callMethod?
n.callMethod.apply(n,arguments):n.queue.push(arguments)};
if(!f._fbq)f._fbq=n;n.push=n;n.loaded=!0;n.version='2.0′;
n.queue=[];t=b.createElement(e);t.async=!0;
t.src=v;s=b.getElementsByTagName(e)[0];
s.parentNode.insertBefore(t,s)}(window, document,'script',
'
fbq('init', '1931209583834020');
fbq('track', 'PageView');
Share and Follow