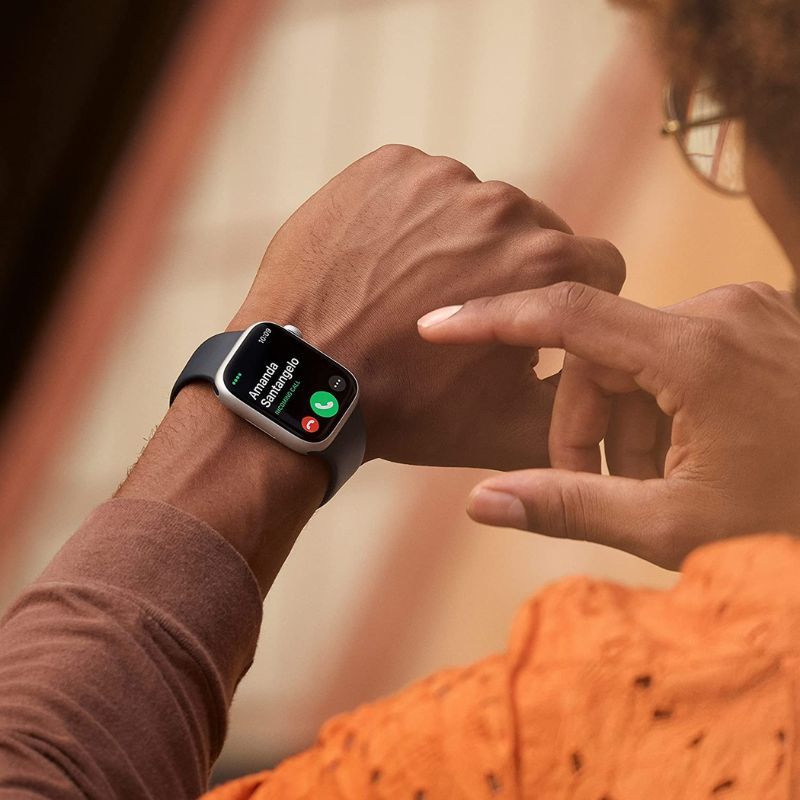 The Apple Watch Series 8 is an essential and powerful companion that helps one in maintaining their overall health and well-being and staying connected with your loved ones. With the Always-On Retina display that makes watch faces look stunningly easy-to-read, this iWatch is also crack, dust and water-resistant. Featuring advanced health sensors like temperature sensing and menstruation predictions, the watch lets women track their cycle easily and even share those insights with their healthcare provider.
It also outlines a detailed analysis of one's sleep cycle, takes the ECG any time and measures blood oxygen levels. To ensure you give your personal best when training or working out, the enhanced Workout app offers new ways to train and even lets you customise your sessions. Equipped with a high g-force accelerometer that detects up to 256 Gs of impact, the Series 8 watch is able to detect a severe crash and a hard fall. In such scenarios, the watch automatically connects you with emergency services if you're immobile and also notifies your emergency contacts.
From making calls and sending texts to streaming music, using Apple Pay and Maps, the watch lets you do a lot as it offers a battery life of up to 18 hours of normal use and 36 hours on the new Low Power Mode.
Image: Courtesy Amazon