It didn't take long for Prince Harry to see the differences between Meghan Markle and Kate Middleton. In fact, per his Spare memoir, it was obvious from the moment they met. Ahead, what the Duke of Sussex had to say about introducing his now-wife to his sister-in-law and brother.
Meghan Markle met Kate Middleton at Nottingham Cottage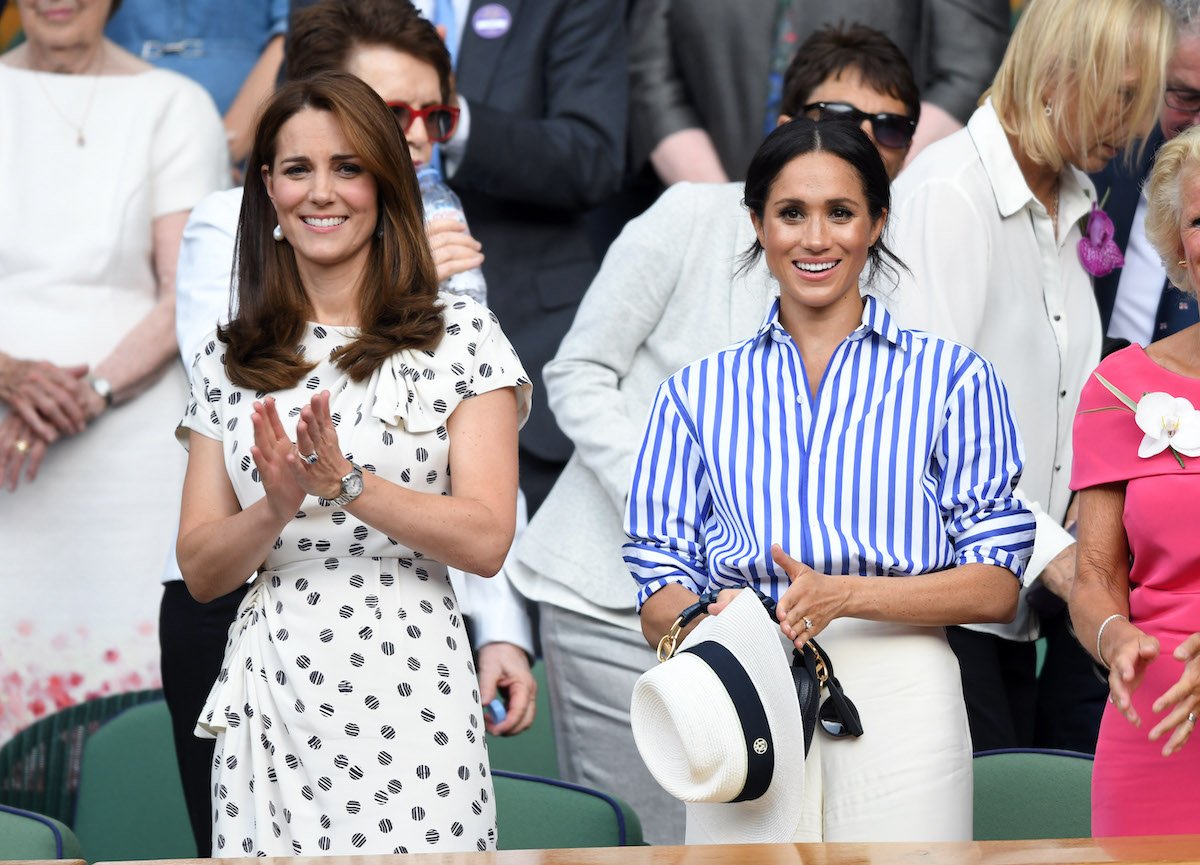 In Netflix's Harry & Meghan, which debuted in December 2022, the Duchess of Sussex spoke publicly for the first time about meeting the now-Princess of Wales. The introduction came when Kate and Prince William joined Harry and Meghan for dinner at Nottingham Cottage. 
At the time, the couples were neighbors. Kensington Palace's Apartment 1A was the now-Prince and Princess of Wales' primary home (it's currently Adelaide Cottage). Meanwhile, Harry and Meghan lived nearby at "Nott Cott."
"It's so funny if I look back at it now, because now I know so much, and I'm so glad I didn't then," Meghan said of meeting the British royal family (via Town & Country). "Because I could just authentically be myself without so much preparedness."
Harry immediately noticed Meghan and Kate dressed differently, thinking it was 'no big deal'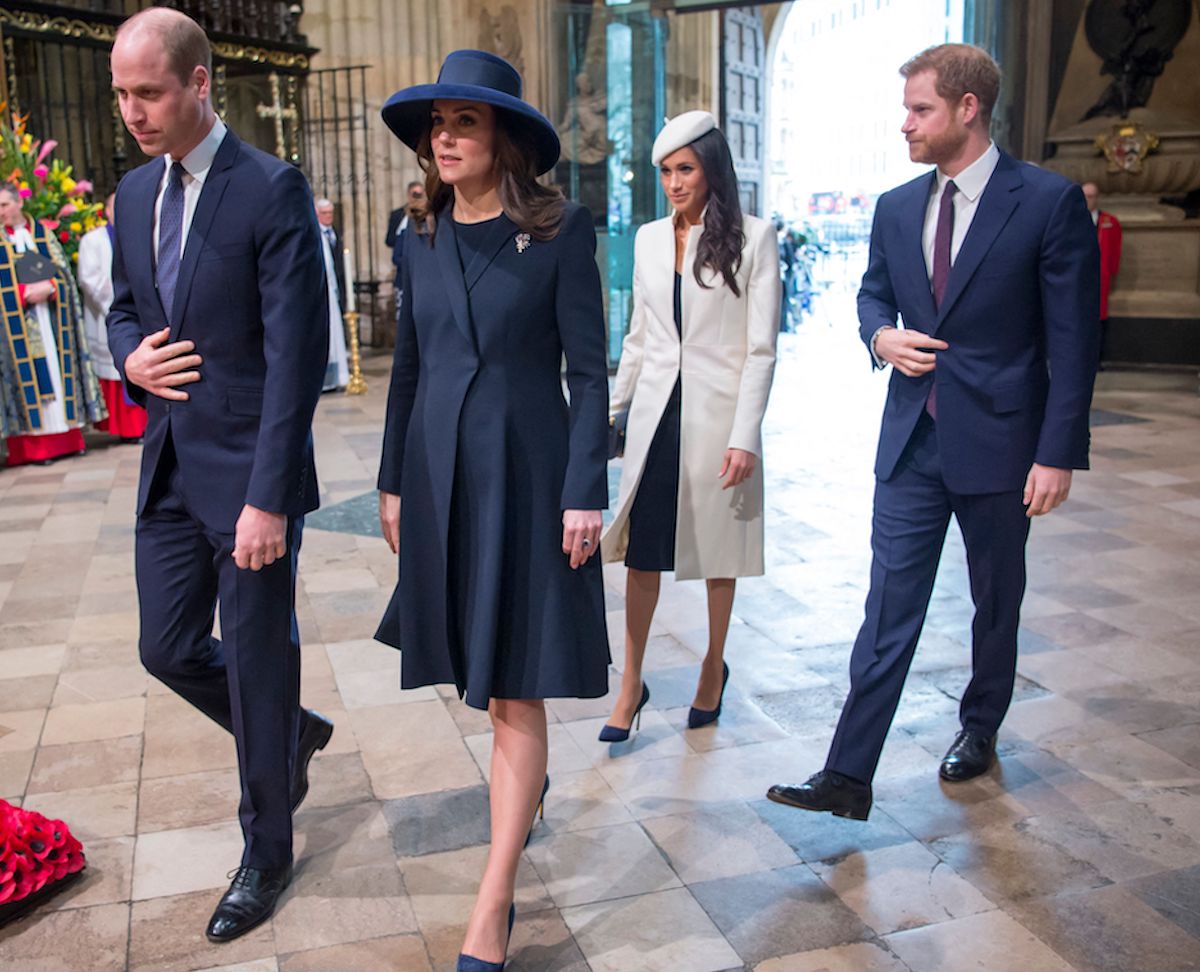 Kate and Meghan are both style stars in their own right. But it was how they dressed that stood out to Harry when they met, he recalled in Spare. 
"The only possibly discordant note I could think of was the marked difference in how the two women dressed, which both of them seemed to notice," Harry wrote. "Meg: ripped jeans, barefoot. Kate: done up to the nines. No big deal, I thought."
It proved to be memorable. As Meghan shared in the Netflix docuseries, she remembered being "barefoot" wearing "ripped jeans" when William and Kate came to dinner. 
Meghan Markle surprised William and Kate with hugs when they first met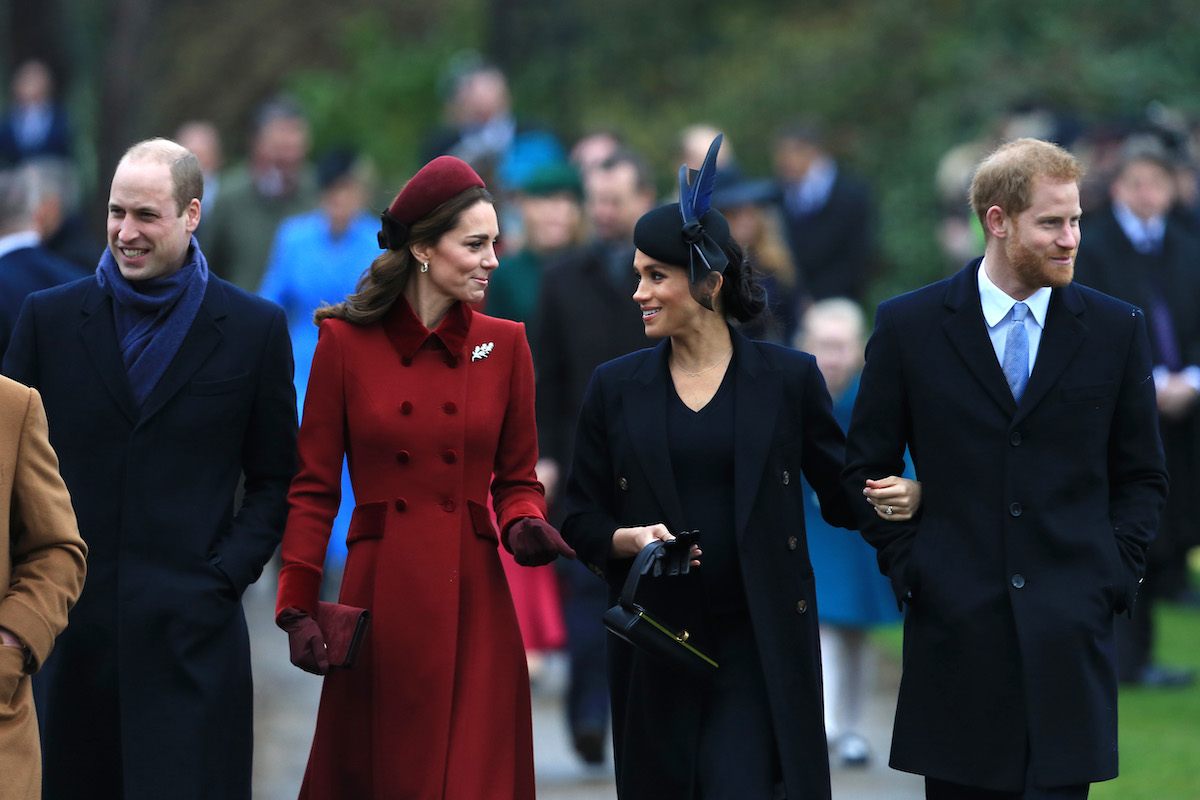 Revisiting her first time meeting Kate, Meghan shared that being a "hugger" led her to realize a cultural difference. "I didn't realize that that is really jarring for a lot of Brits," she said in Harry & Meghan. 
"I guess I started to understand very quickly that the formality on the outside carried through on the inside," she explained. "There is a forward-facing way of being, and then you close the door and go, 'You can relax now.' But that formality carries over on both sides. And that was surprising to me."
Kate wasn't the only one Meghan surprised with a hug. Harry claimed in Spare William wasn't expecting a hug when the two met either. The 38-year-old shared his older brother "recoiled" when Meghan gave him a hug while Kate and their children waited outside (via Page Six). 
"[It] completely freaked him out," Harry wrote. "He recoiled. Willy didn't hug many strangers. Whereas Meg hugged most strangers."
William, he explained, "hoped that she would greet him with standard reverence per the protocol because she didn't know it and I hadn't told her." Harry went on to say he'd "made it clear" Meghan had to curtsy when meeting Queen Elizabeth II. "But when meeting my brother, it was just Willy, who loved Suits."