Prince William and Kate Middleton are taking a different approach to raising their children than royals have in the past. The author of a new book about the royal family says that William and Kate have "broken the mold" in parenting their children.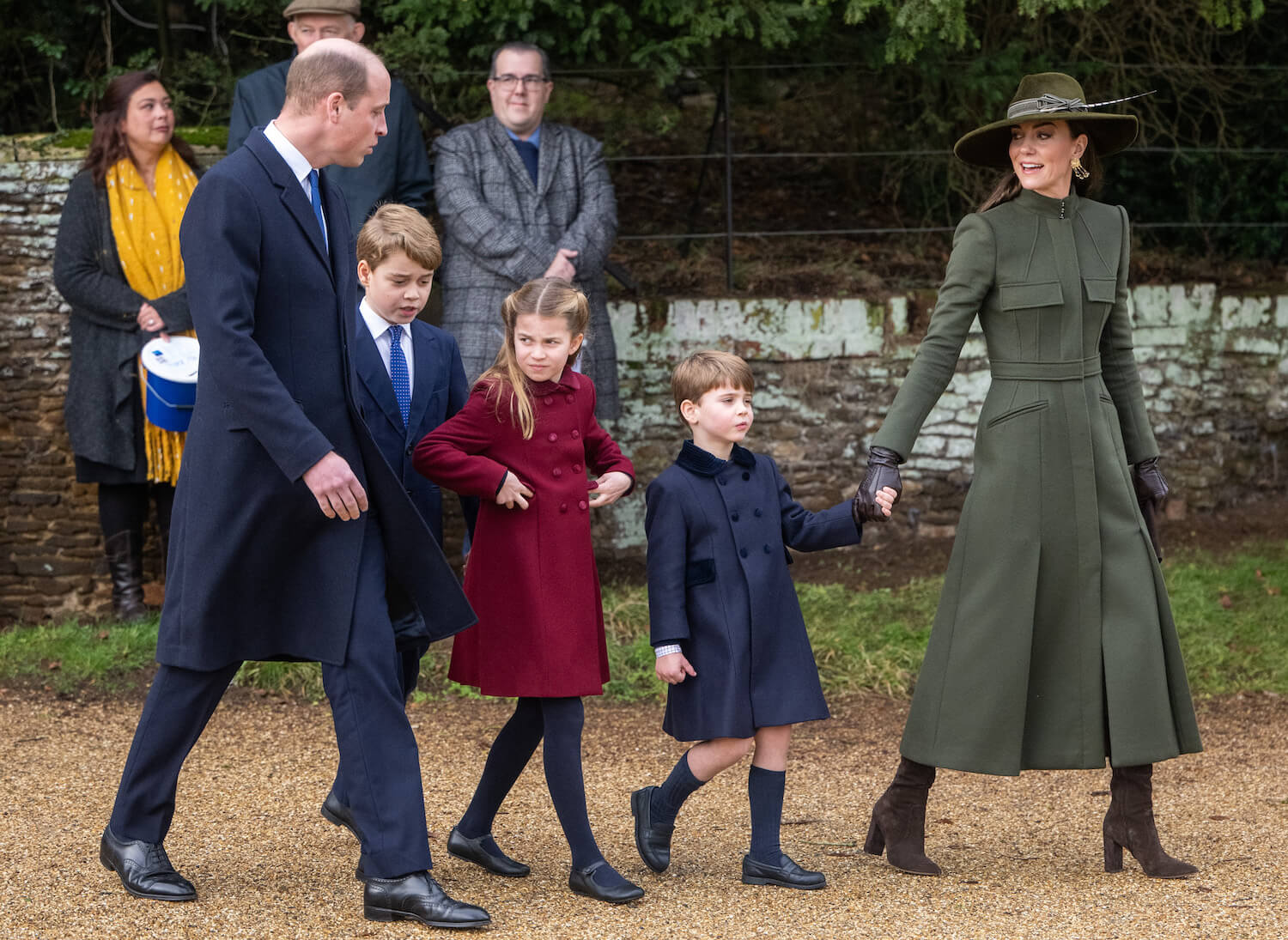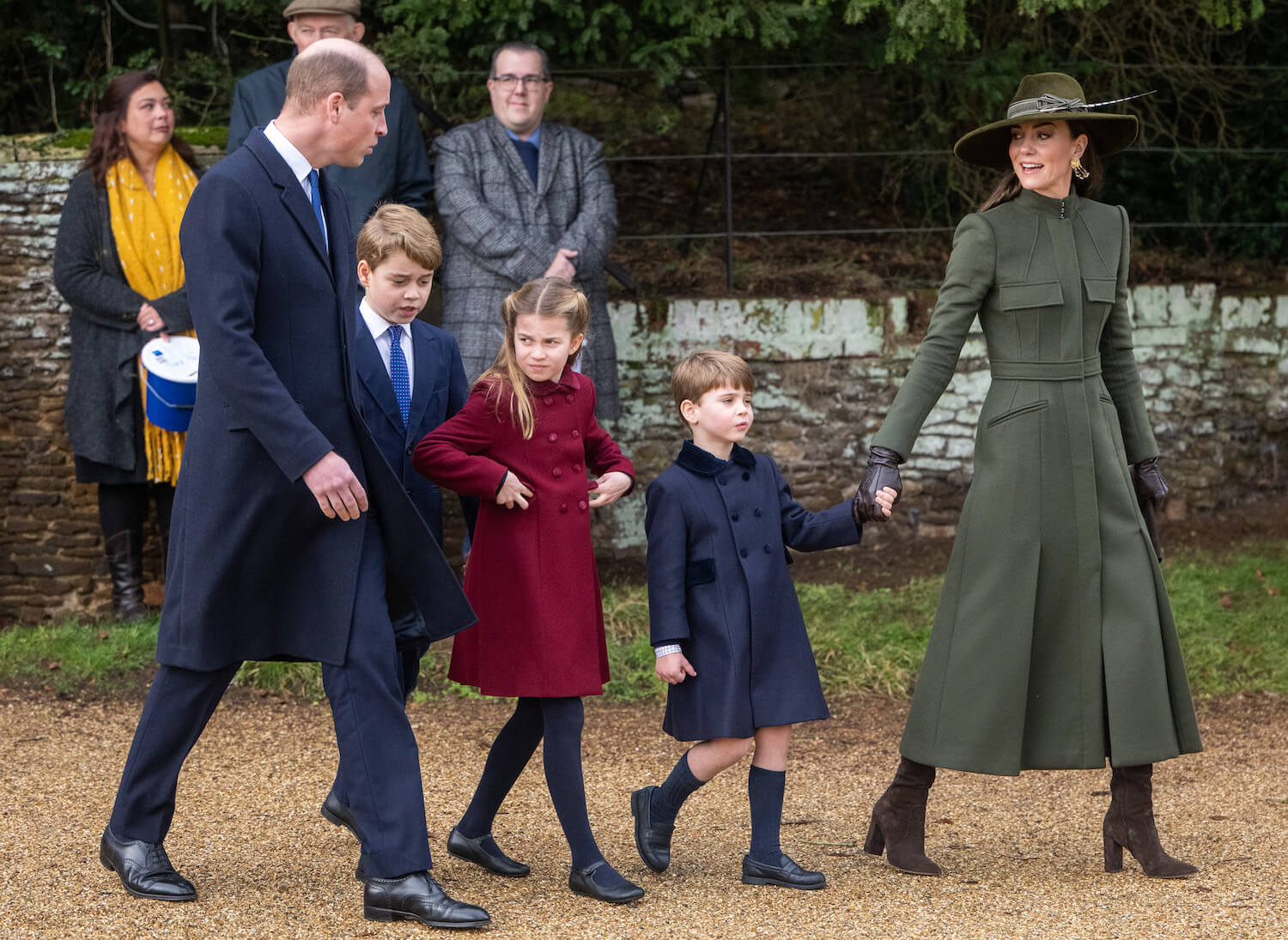 Author believes youngest royal generation will have an easier time than previous generation
In his book Gilded Youth: An Intimate History of Growing Up in the Royal Family, author Tom Quinn looked at how the royal family has traditionally brought up children. He quoted palace staff who were in the know and looked at how Prince William and Kate are raising their kids.
During an episode of The Royal Report podcast, Quinn discussed how damaging the traditional royal upbringing has historically been.
He touched on how William and Kate have changed things up when it comes to parenting.
While discussing the use of paid staff for raising royal children, the host asked Quinn his thoughts on how things will be for Prince George, Charlotte, and Louis. "Will they have a better time?" the host wondered.
Quinn responded, "I think the current youngest generation will have a better time. You can see it in the previous generation. Harry was allowed to make a love match and William was allowed to make a love match. There's no question the idea that a prince, like Harry, would have been allowed to marry someone who'd been divorced, an American divorcee."
He continued, "What they tried before, where they pushed two people together because they were from the right background … that wasn't working. So there was that big shift."
Royal expert says Prince William and Kate Middleton have 'broken the mold' when it comes to raising royal children
Given that, Quinn said he believes Kate and William are much more hands-on in child raising, whereas in previous generations, the children were mainly cared for by staff and brought to their parents for half an hour a day.
"They will genuinely be more involved because they're aware, William, especially and Harry — their parents' marriage was a disaster and their upbringing was a disaster because they weren't involved," Quinn said.
"I think they are the first generation that you could almost say they've broken the mold of this very traditional royal upbringing where you basically pay other people to do all the work, and you only see your children for half an hour a day," the author explained.
He continued, "They've broken the mold, but not entirely. I think they like the idea that they've put out, that they want their children to have a more normal childhood because that goes down well with the public. On one hand, they want to represent this traditional continuity, this glorious world that the rest of us can look up to. But on the other hand, they want to be seen as ordinary people just like the rest of us."
Kate and William want their kids to have a 'normal childhood'
Quinn predicted William and Kate's children will likely have a more normal experience than royals of the past but not quite as regular as most "normal" folks.
"They've said they want their children to have a more normal childhood, and I think genuinely they will," Quinn said. "But it won't be as much as the rest of us. It won't be in the same way that we define it."
He continued, "They've moved to Windsor, although they've kept their apartment at Kensington Palace. They moved to Windsor because there's far more space for the children to play. But Eton, the prestigious school that the boys are more likely to go to, is only 10 minutes from Windsor. And that means their parents can see them more often. When poor [King] Charles was sent to school in Scotland, he didn't see his parents for months at a time."