Share and Follow
Is Prince William a fan of the hard rock group AC/DC? Yes indeed. The Prince of Wales enjoys tunes from the legendary "You Shook Me All Night Long" hitmakers motivate him to start his day. However, one song in particular sets William in a can-do mode. Does the tune register on your favorite tracks from the Sydney, Australia band?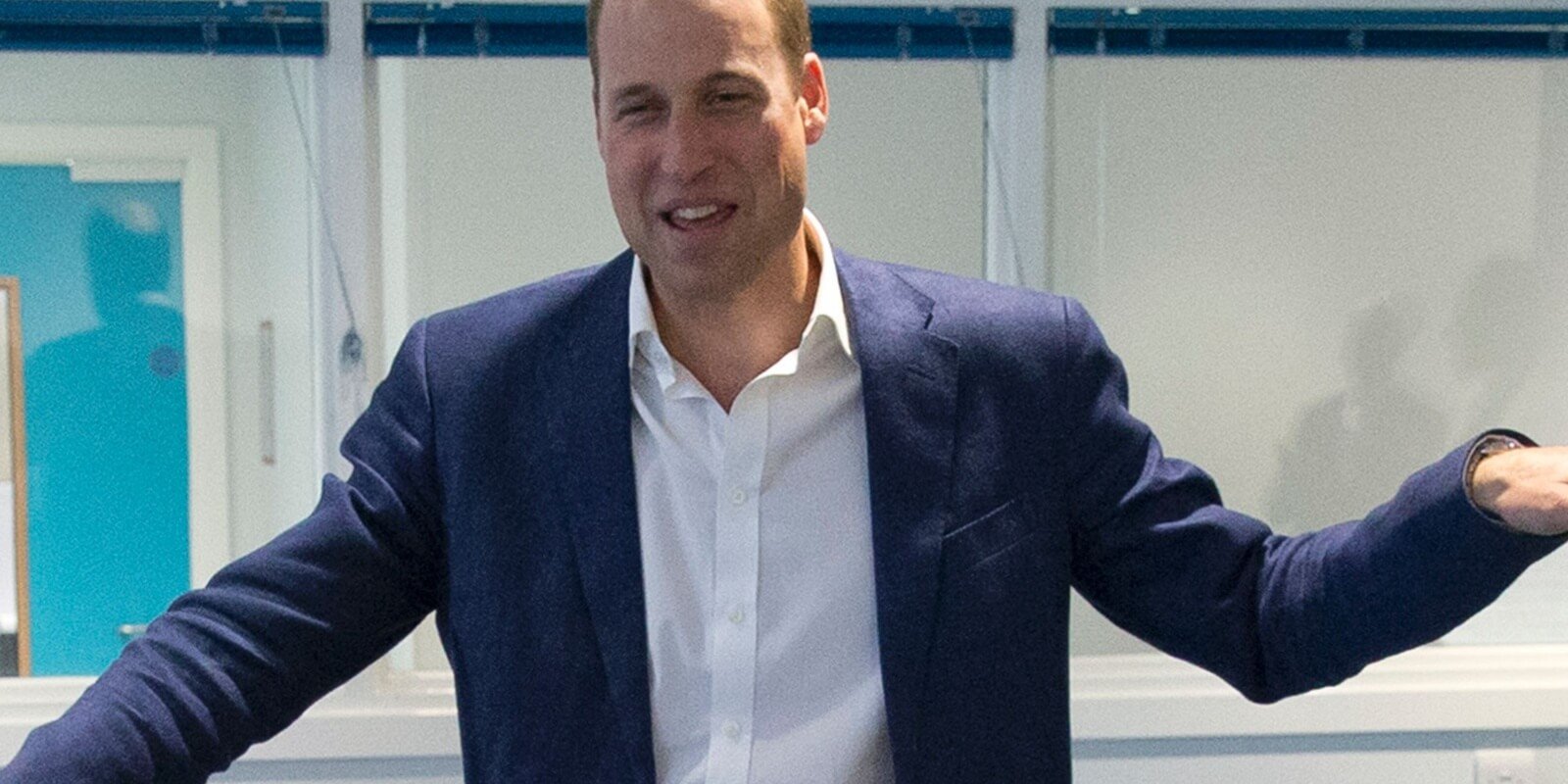 Prince William says there's 'nothing better' than cranking up this AC/DC tune
In an interview for Apple Fitness +, Prince William declared there is "nothing better" than cracking up this hard-rocking AC/DC tune first thing in the morning. He suggested his favorite headbanging tune as part of a walking playlist to get motivated and enjoy some exercise.
"There's nothing better than, on a Monday morning when you're a bit bleary-eyed after the weekend and trying to get yourself back into the grind of the week, listening to AC/DC perform "Thunderstruck," William declared.
"I have to say the first time I put it on, and I've heard it a million times now, I was kind of like, 'Well, this is quite heavy for a Monday morning,'" he joked.
However, William says the song "absolutely wakes you up, puts your week in the best mood possible. You feel like you can take on anything and anyone."
Prince William keeps the classic rock tune in his regular rotation of music
The classic AC/DC tune is one of three on the Prince of Wales' Apple Fitness+ playlist. It is the hardest-hitting song of all his picks.
"I'd imagine you're going to walk quite fast listening to it, maybe with a skip in your step, with the head-banging. It's a difficult song not to dance to or to nod along to," William shared.
Also included on William's playlist is "Waka Waka" by Shakira, the anthem of the 2010 World Cup. The Shakira tune means a lot to William, as it is a favorite of his three children with Kate Middleton: Prince George, Princess Charlotte, and Prince Louis.
William admitted that most mornings, there's a row between Charlotte and George about what song is played. He says he has to prioritize that one day; someone does this one and another day, it's someone else's turn.
"One of the songs that the children love is Shakira's 'Waka Waka.' There are a lot of hip movements going along. There's a lot of dressing up," he admits.
A third song reminds him of good times with his mother, Princess Diana
In the 2021 interview, Prince William discussed a core experience involving the music of Tina Turner and his mother, Princess Diana. He claims "(Simply) The Best" returns him to a carefree childhood moment.
William explained, "When I was younger, Harry and I were at boarding school. And my mother used to play all sorts of songs to kind of while away the anxiety of going back. And one of the songs I massively remember and has stuck with me all this time, and I still, to this day, still quite enjoy secretly, is Tina Turner's 'The Best.'"
"Sitting in the backseat, singing away, it felt like a real family moment. And my mother, she'd be driving along, singing at the top of her voice. And we'd even get the policeman in the car. He'd be occasionally singing along, as well," he continued.
Prince William appears to have profoundly influenced the music choice of his son Prince George. Before King Charles' coronation concert, William shared that George rocks out to who else? AC/DC, as well as Led Zeppelin.
Elements of this story were first reported by The Sun.
Share and Follow