Share and Follow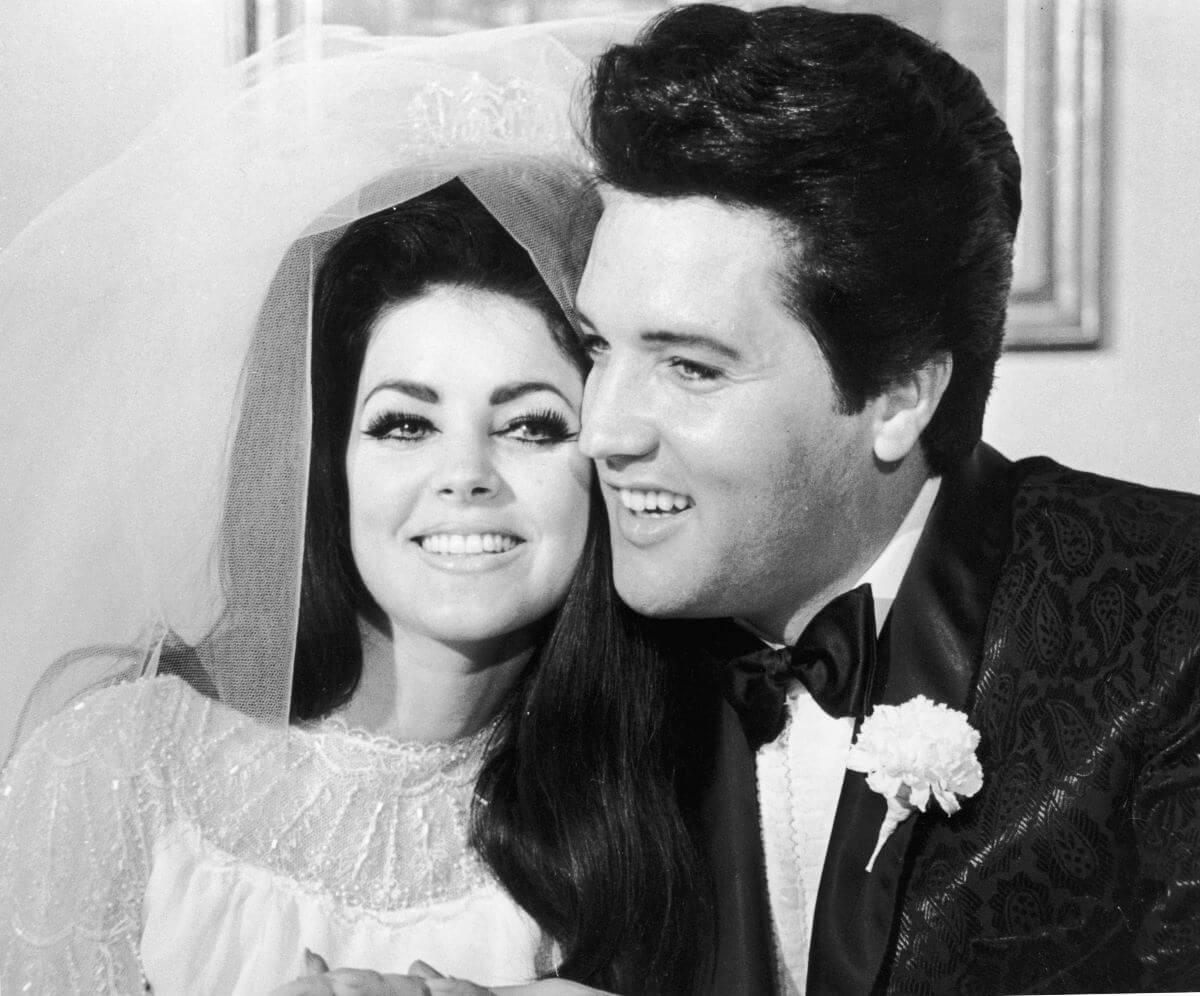 Celebrity
Priscilla Presley said Elvis loved guns. This meant that the couple carried them at all times, which made her feel like Bonnie and Clyde.
Priscilla Presley matured quickly in her relationship with Elvis. She began dating him as a ninth grader, and by the time she graduated high school, she saw her identity at home as incongruous with her identity at school. She felt very adult with Elvis and began thinking of the two of them as Bonnie and Clyde. Here's why.
Priscilla Presley said she felt like Bonnie and Clyde with Elvis
Priscilla's life with Elvis made her feel like she had two identities. In one, she was a high school student. In the other, she was the glamorous and jet-setting girlfriend of an internationally celebrated musician. 
"I was leading a double life — a schoolgirl by day, a femme fatale by night," she wrote in her book Elvis and Me. "Our evening appearance downstairs usually resembled a grand entrance. Even when our only intention was to have dinner, we always dressed for the occasion."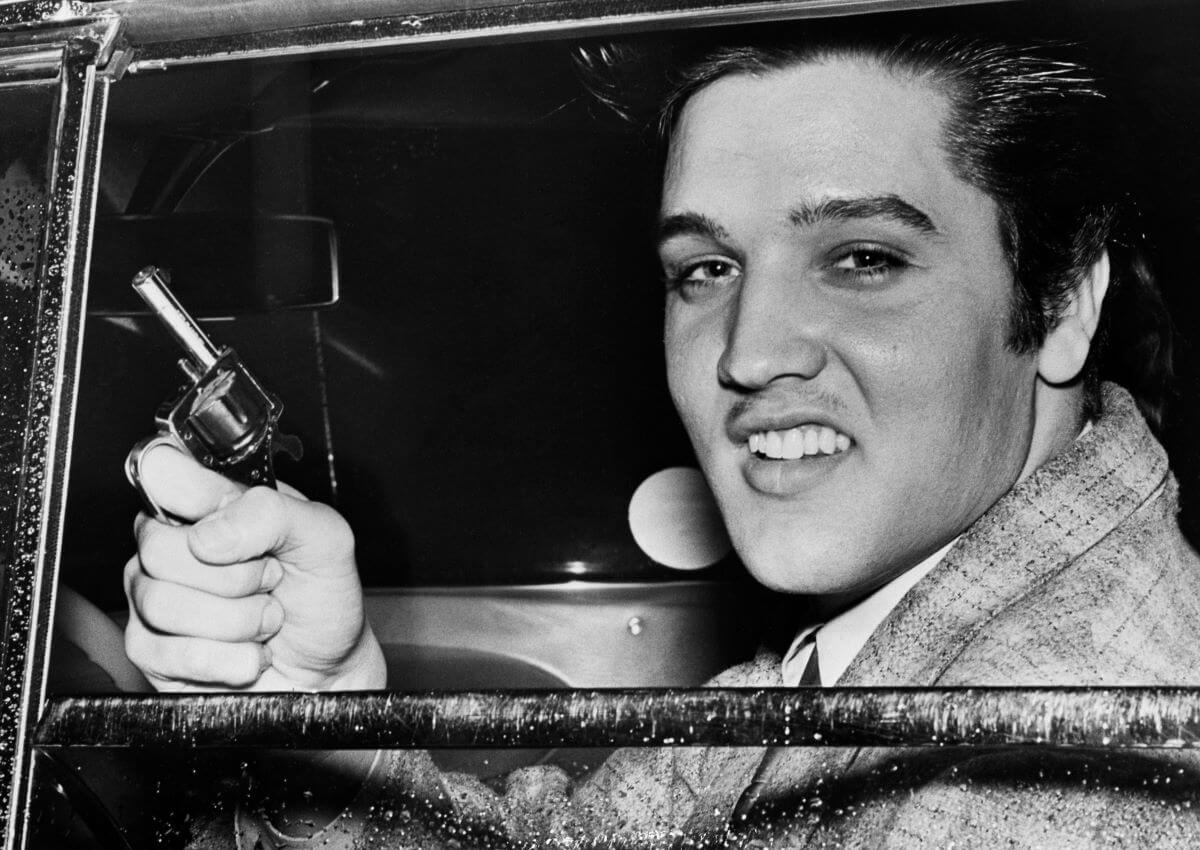 Both Elvis and Priscilla carried guns with them. He'd always liked carrying a weapon, and he gave her one of her own when she moved to Graceland with him.
Read Related Also: Oasis' Noel Gallagher Said The Beatles' 'I Am the Walrus' Shouldn't Be Analyzed
"Elvis might wear a three-piece suit with a brocade vest and a Stetson hat," Priscilla wrote. "Under his coat he always carried a gun. He'd given me a small pearl-handled derringer and I carried it in my bra or tucked it into a holster around my waist. We were a modern-day Bonnie and Clyde."
Priscilla Presley began to worry that Elvis was obsessed with guns
Elvis had always owned guns, but Priscilla began to worry he liked them too much. He once dropped a loaded weapon on stage and pointed a gun at one of his backup singers. Priscilla had witnessed him fire a gun at the television when he saw something he didn't like on the screen.
After they divorced, Priscilla realized he was becoming obsessed with guns.
"In the absence of any significant professional challenge, Elvis created his own real-life dramas," she wrote. "His fascination with guns was now an obsession. He became paranoid over death threats, and from his association with the Memphis local police, he had access to a list of drug pushers. He felt he personally should get them off the streets."
The musician wanted a federal badge to allow him to carry guns across borders
Elvis' desire to keep drugs off the streets led him to pursue a Federal Narcotics badge. He believed it would give him the power to carry drugs and guns without legal trouble.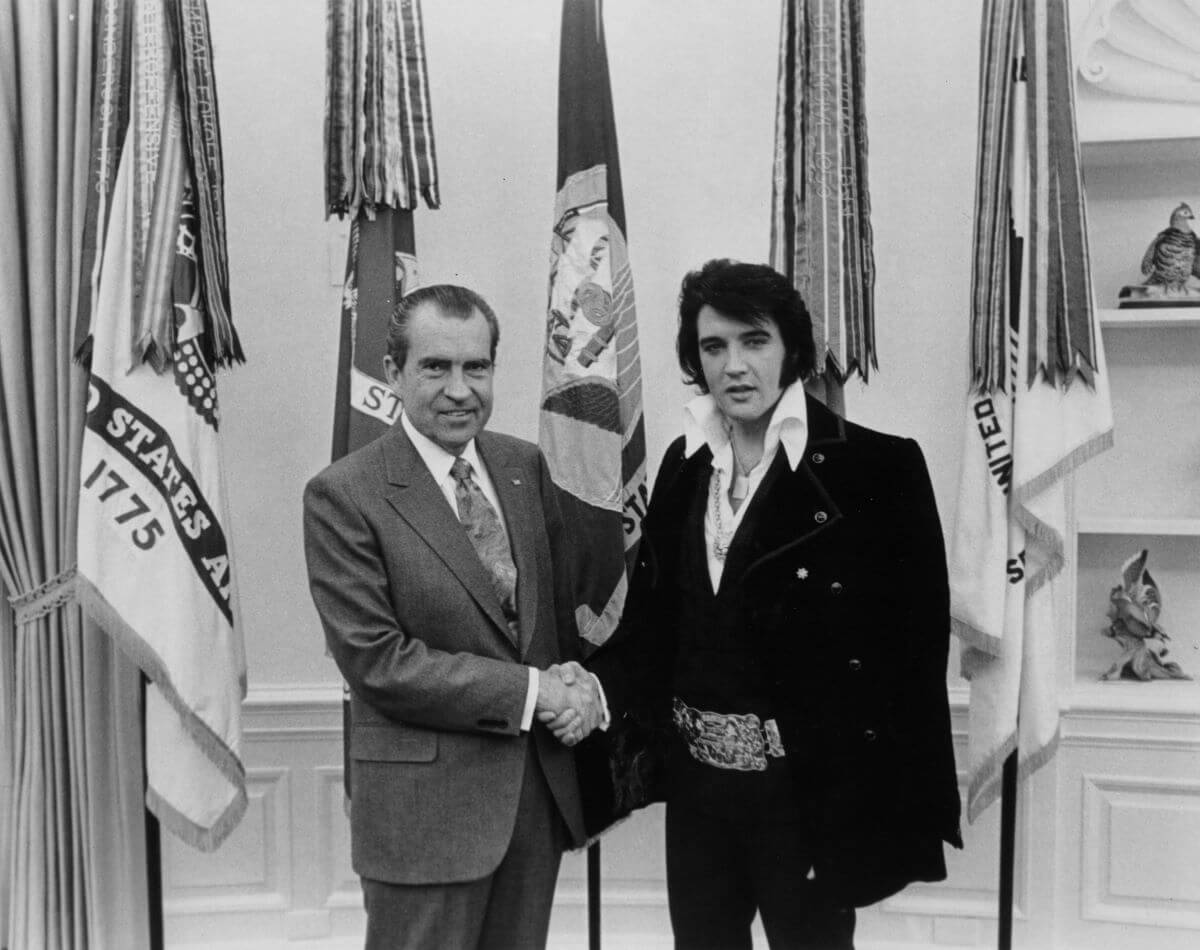 "He had detective, police, and sheriff badges from all over the nation and the narc badge represented some kind of ultimate power to him," Priscilla wrote. "In Elvis' mind that badge would give him the right to carry any prescribed drug on his person. The badge would also give Elvis and his Memphis Mafia the right to carry arms. With the Federal Narcotics badge he could legally enter any country both wearing guns and carrying any drugs he wished." 
John Finlator, the Deputy Director of the Bureau of Narcotics and Dangerous Drugs, initially rejected Elvis' request. Ultimately, though, Richard Nixon gave it to him after he met with Elvis. 
!function(f,b,e,v,n,t,s)
{if(f.fbq)return;n=f.fbq=function(){n.callMethod?
n.callMethod.apply(n,arguments):n.queue.push(arguments)};
if(!f._fbq)f._fbq=n;n.push=n;n.loaded=!0;n.version='2.0′;
n.queue=[];t=b.createElement(e);t.async=!0;
t.src=v;s=b.getElementsByTagName(e)[0];
s.parentNode.insertBefore(t,s)}(window, document,'script',
'
fbq('init', '1931209583834020');
fbq('track', 'PageView');
Share and Follow