You know what you're getting with Ringo Starr. As a musician, he proved to be a groundbreaking drummer and one of the best to ever hit the skins in a rock 'n' roll band. As a person, Ringo's sharp and funny but deeply emotional, as he revealed when Paul McCartney threatened him in 1970. He's also self-aware. Ringo's reaction to having his drumming deleted from a Yusuf / Cat Stevens album says everything about The Beatles drummer's personality.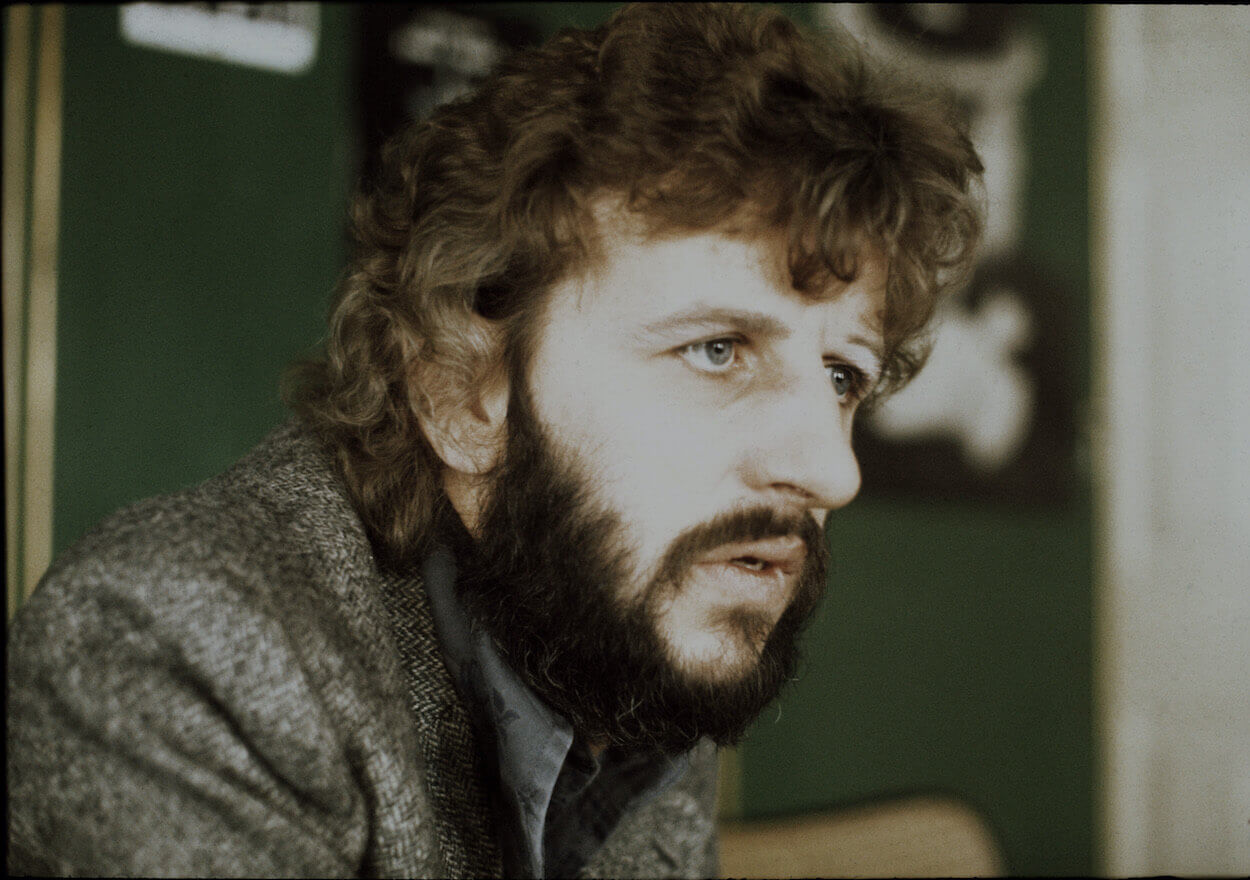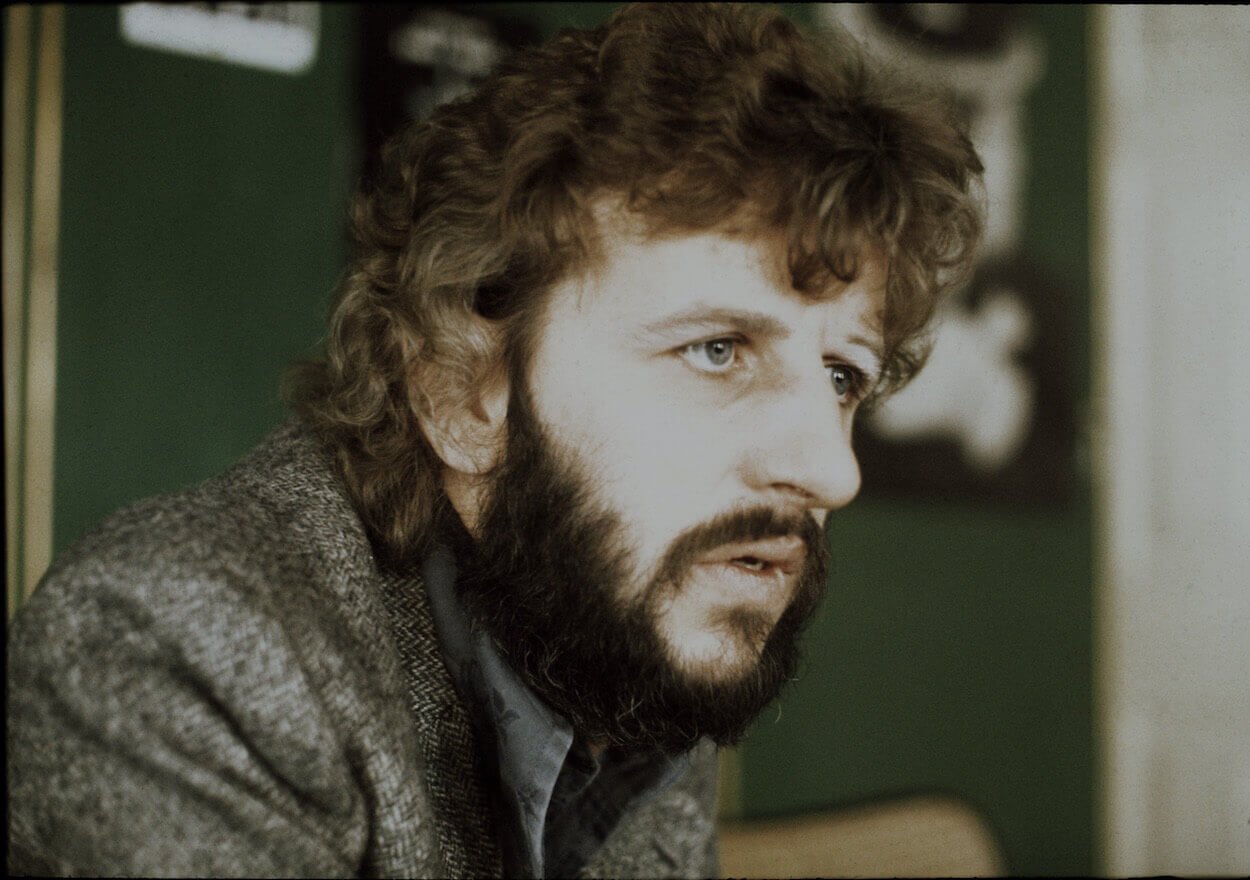 Ringo Starr resented Cat Stevens 'wiping him off' a record but then understood the reason
Ringo hardly slowed down when The Beatles broke up. He released four solo albums by 1974 and played on George Harrison, John Lennon, Stephen Stills, B.B. King, Howlin' Wolf, and Harry Nilsson in the early part of the decade. 
His output, both his own albums and playing on others' records, slowed by the end of the 1970s. As he writes in Postcards From the Boys, Ringo crossed paths with Yusuf / Cat Stevens in Denmark in 1978 and played drums for him. Stevens didn't use Ringo's part, which likely would have been for the record Back to Earth, which hit shelves in December 1978. Outrage was Ringo's first reaction:
"I actually played on Cat Stevens' record because he was there too. And he wiped me off! I mean, I can't blame him, because around those years, I was losing control! It's funny because you cop such resentment at the time: 'What! He wiped me off! God knows what I played for him."
Being removed from the record felt like a slap in the face at the time. Yet with some years behind him, Ringo's reaction turned from outrage to sympathy.
Ringo's reaction to Stevens' not using his drumming says everything about him
His career remained stable when The Beatles disintegrated, but Ringo's personal life took a dark turn. The drummer's excessive alcohol use and rock star lifestyle absorbed him. Thankfully for music fans, Ringo eventually embraced sobriety. Then he looked back on 20 years of unhealthy consumption and realized Stevens probably had a good reason not to use his drumming.
Ringo's reaction says everything about him — specifically that he has never been one to hide from his flaws.
He was once brutally honest about his place in The Beatles' pecking order — dead last. It couldn't have been easy to be so honest, but Ringo owned his shortcomings. His description of his songwriting process was comically complex. It's nearly a miracle he ever wrote any Beatles' songs, but he didn't downplay or shy away from his flaws.
By 1978, after nearly a decade of hard living, his shortcomings must have been evident enough for Stevens to wipe Ringo's drumming off the record. He was indignant at first, but Ringo's reaction eventually circled around to understanding. The drummer never hid from his flaws while with The Beatles, and he owned up to the imperfections Stevens must have seen during the wiped-away recording session.
The drummer saw his output slow in the late 1970s before bouncing back in the late 1980s
Stevens' taking Ringo off his record coincided with a slowdown in his playing. Ringo played drums for Peter Frampton, Lonnie Donegan, and the Alpha Band in 1977 and on an Ian MacLagan record in 1978, per All Music. Yet by the early 1980s, Paul, George, Nilsson, and Bob Dylan were nearly the only musicians asking for his help.
Things turned around once he quit drinking heavily.
The first All-Starr band formed and toured in 1989. Ringo released a live album the following year and has put out a steady stream of solo and All-Starr Band albums since then. Perhaps more impressive than the recorded output is Ringo's resolve. He faced temptation and maintained his sobriety, inspiring another musician to get sober.
Ange was Ringo Starr's first reaction to Steven cutting his drumming before he revised his outlook and owned up to his shortcomings. Ringo's second reaction that says everything about him.
For more on the entertainment world and exclusive interviews, subscribe to Showbiz Cheat Sheet's YouTube channel.