Share and Follow
After Vanderpump Rules villain Rachel "Raquel" Leviss filed a temporary restraining order against Scheana Shay, many fans wondered how the season 10 reunion would play out. While Scheana said her self she was "fully intending on being there in person," many didn't know how that might work with the temporary restraining order in effect. On March 23, Scheana's attorney revealed how she'll attend.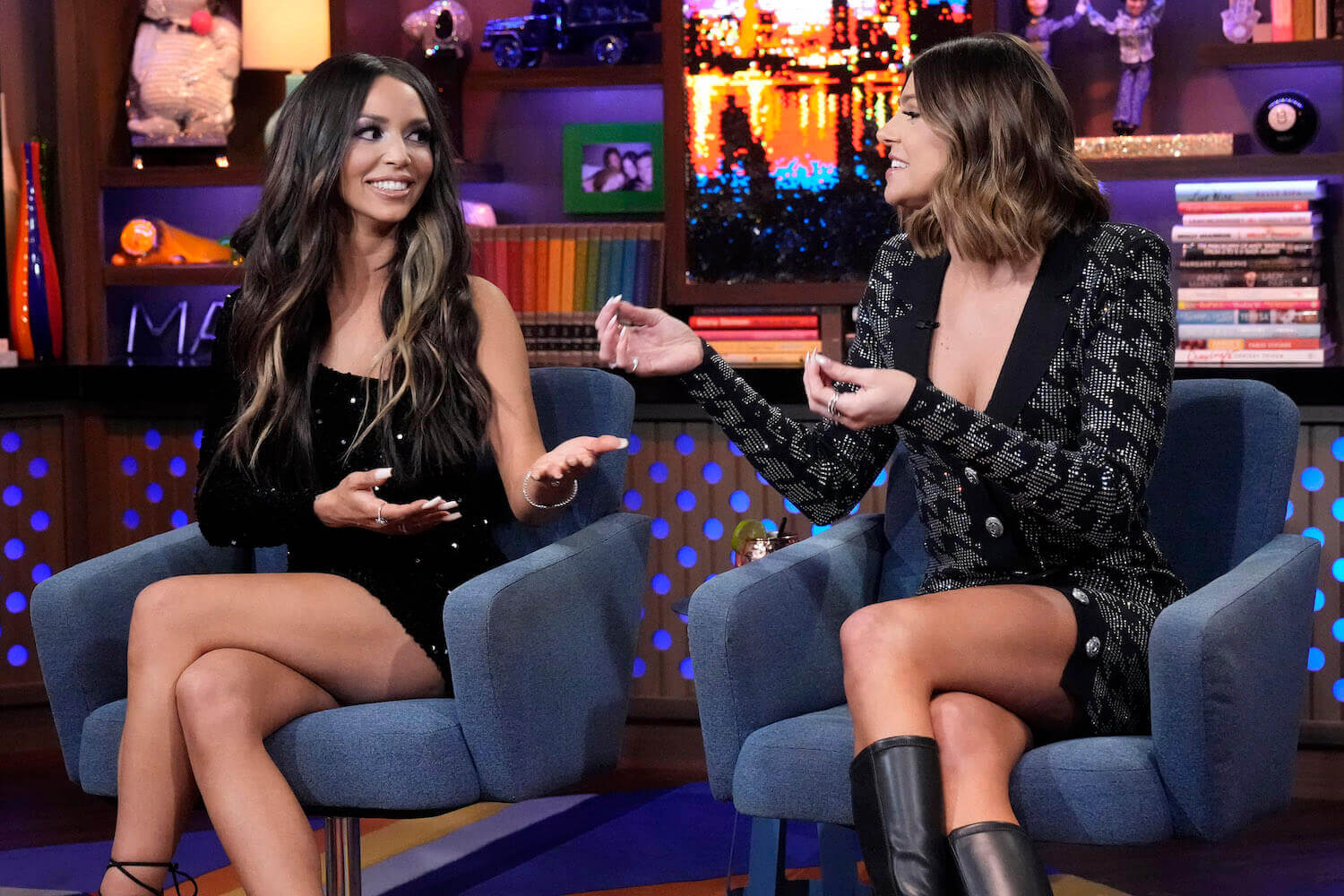 Rachel's temporary restraining order expires on March 29
After filming an episode of Watch What Happens Live on March 3, Rachel claimed that Scheana attacked her when she learned about Rachel's affair with Tom Sandoval. Rachel's sister even went as far as to imply that Scheana actually punched Rachel in the face. News of Rachel filing the restraining order spread like wildfire. The documents claimed Scheana "caused injuries to the back of her head."
The restraining order remains in effect until March 29. That's when the case will be heard in front of a judge. There's only one problem. The Vanderpump Rules Season 10 reunion films on March 23.
Scheana Shay's attorney released a statement on Scheana's attendance at the 'Vanderpump Rules' Season 10 reunion
Rachel recently revealed she planned on attending the reunion, and Scheana made a statement regarding her appearance as well. However, Scheana's lawyer, Neama Rahmani, just gave more details about what that entails.
In a statement released to Showbiz Cheat Sheet, Rahmani states, "Scheana will be present at today's filming in person. Scheana intends to follow the law, but she wants to be part of the reunion. If Rachel attends, Scheana and Vanderpump Rules will make sure that Scheana remains 100 yards away to comply with the restraining order."
Attorney says there's 'no real way for the restraining order to be dropped'
If you were wondering if Rachel could simply drop the restraining order, the answer is no.
Rahmani also touched on that in the statement, adding, "There is no real way for the temporary restraining order to be dropped, so it will remain in effect until the permanent hearing on March 29 and then it will just lapse if Rachel doesn't pursue it.  And if Rachel does pursue it, Scheana intends to call witnesses and present evidence to disprove her false accusations."
So, the ladies might be seated all the way across the stage from one another. However, it appears that both of them will be present and accounted for when asked to discuss the events of March 3.
Stay tuned to Showbiz Cheat Sheet for all your Scandoval updates!
Share and Follow