Filmmaker Joanelle Romero has one huge regret about a moment she shared with Elvis Presley's daughter Lisa Marie Presley before her death.
"I have 41 years sober and I didn't say anything to her [about it]," Romero told Showbiz Cheat Sheet. "Even before she passed, I didn't say anything to her." Romero viewed Elvis alongside Presley, writer/director Baz Luhrmann and others.
"There were too many people there and it could have scared her off," she reflected. But added, "It wasn't the right environment. But I learned a lesson. I will never do that again."
Joanelle Romero's regret after Lisa Marie Presley's death
Romero, who is the founder of the Red Nation Celebration Institute (RNCI) grew up in the industry. Her mother Rita Roger, performed in multiple Elvis Presley films. But Romero never met Lisa Marie Presley until a month before her death.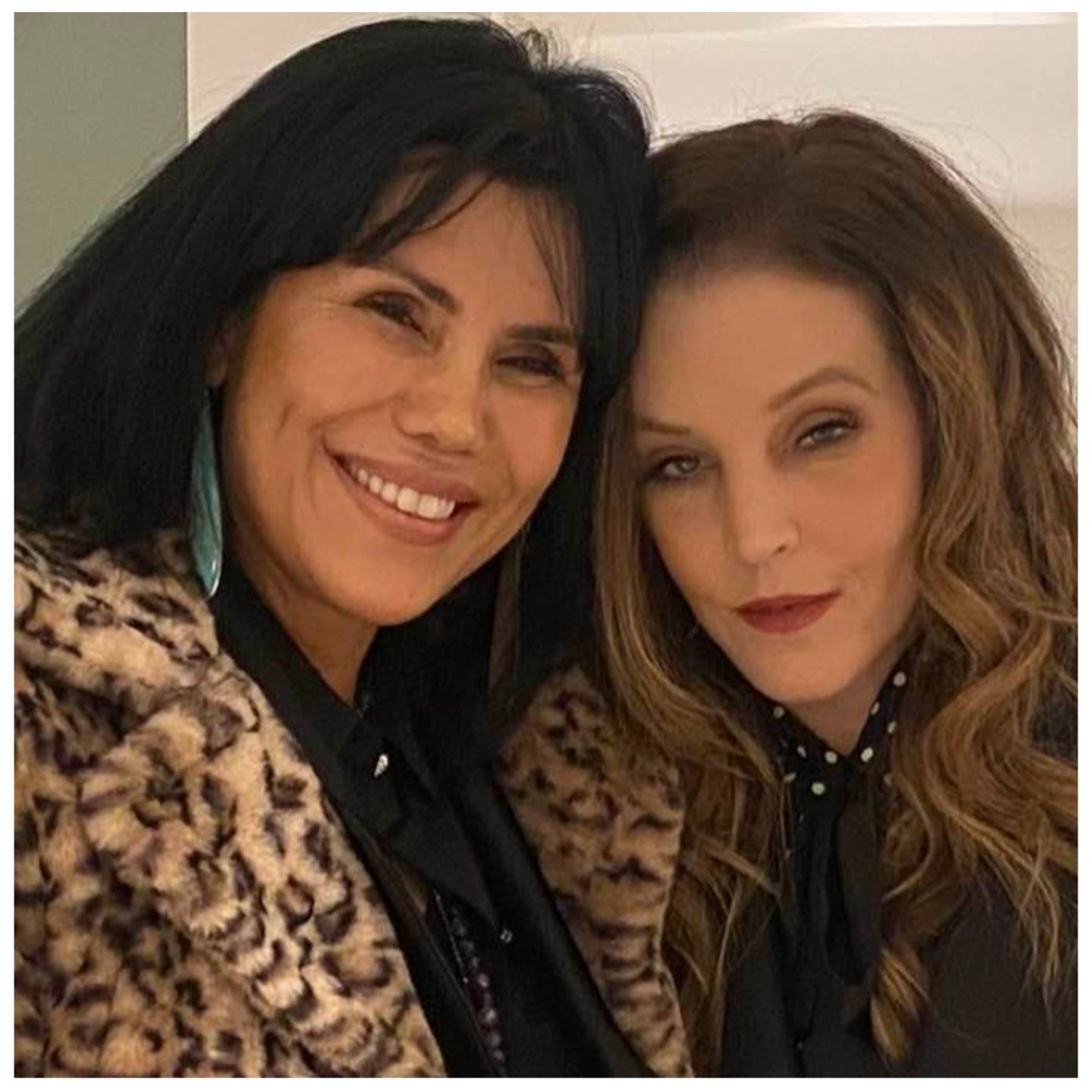 After the group screened the film at a private residence, Romero and Presley discussed daughter Riley Keogh's film War Pony and the possibility of future projects together. "Then we went into talking about my mom and Elvis, and then we took some photos," she recalled. "And when we were doing photos, she just sunk into me, just melted into me. And I was like wow because it was really intense. And then she pressed her head, leaned her head, like, against my head."
"And under my smile, I said, because there were a lot of people around when the photos were happening, I said, 'Lisa, are you OK?' And she said, 'No, my son,'" Romero recalled. Presley's son Benjamin died at age 27 in 2020. Presley wrote and spoke publicly about the unbearable grief she endured after his death.
Romero said, "And, you know, I have 41 years sober, so I couldn't say anything right then. Like, you know, I have 41 years. I can help you, right? So I just said, call me. And she said, 'I will! I will! And we will do this.'"
Lisa Marie and Joanelle were making plans for Riley Keogh's film
That meeting with Presley haunts Romero. "It shouldn't have happened," she said about Presley's death. Presley died of cardiac arrest at age 54. "I wish I had told her I had 41 years." On January 30, TMZ reported that Presley was taking opioids again and lost close to 50 pounds in the six weeks leading up to the Golden Globes.
They had made concrete plans for Keogh's film. "Lisa was really into this," Romero recalled. "She was writing everything down on her phone … All the dates and, she was totally into this. And it's just the bigger picture of this story is how connected my family is with the Presleys. It's like a full-circle kind of thing. She asked me, 'How did you like my dad's film?'"
"And the first time I saw it was at the Academy of Films prior. And I was really overwhelmed," she said. "And I left the theater while I was crying. Because it brought back a lot of stuff. And so when I left, I felt really upset for days. And it's her dad, so I could just imagine. I mean, this wasn't my dad."
She had a connection with the Presley family
Romero said the film's impact stayed with her. "I was really upset, and I was thinking about just leaving the business because, it all comes down to drugs and alcohol, right?" she said. "You know, it's such a cunning, baffling, and powerful disease. And just because there's doctors out there, it's like, they're the drug dealers, you know? So that's how I felt, right?" Elvis Presley died of a heart attack at age 42.
"So then when I watched it again on December 10, when it got to the middle, I had to leave," she recalled during the screening alongside Presley. But Romero remained and spoke with Luhrmann and others who were close to the Presley family.
She said the entire experience was "amazing." And added, "I let Lisa know how I felt like I was messed up for days after I saw [the film Elvis]," Romero said. "The film is really, really good. And I just can imagine how it affected Lisa. Because it's her dad. And then her son's passing. But I just know the connection. You know, Elvis being Native and myself being Native and how it's just all connected."
A memorable encounter with Elvis Presley
Romero only met Lisa Marie Presley a month prior to her death. But she had met her father as a child. "My mom was signed to Universal Studios, she became an actress," Romero shared. "Elvis had six girls that he trusted to dance with him in films."
"My mom was one of them, and they became very, very close friends," she continued. "And so it was Speedway, the one that Nancy Sinatra was in." Romero's mother decided to bring her daughter to work one day to meet Elvis.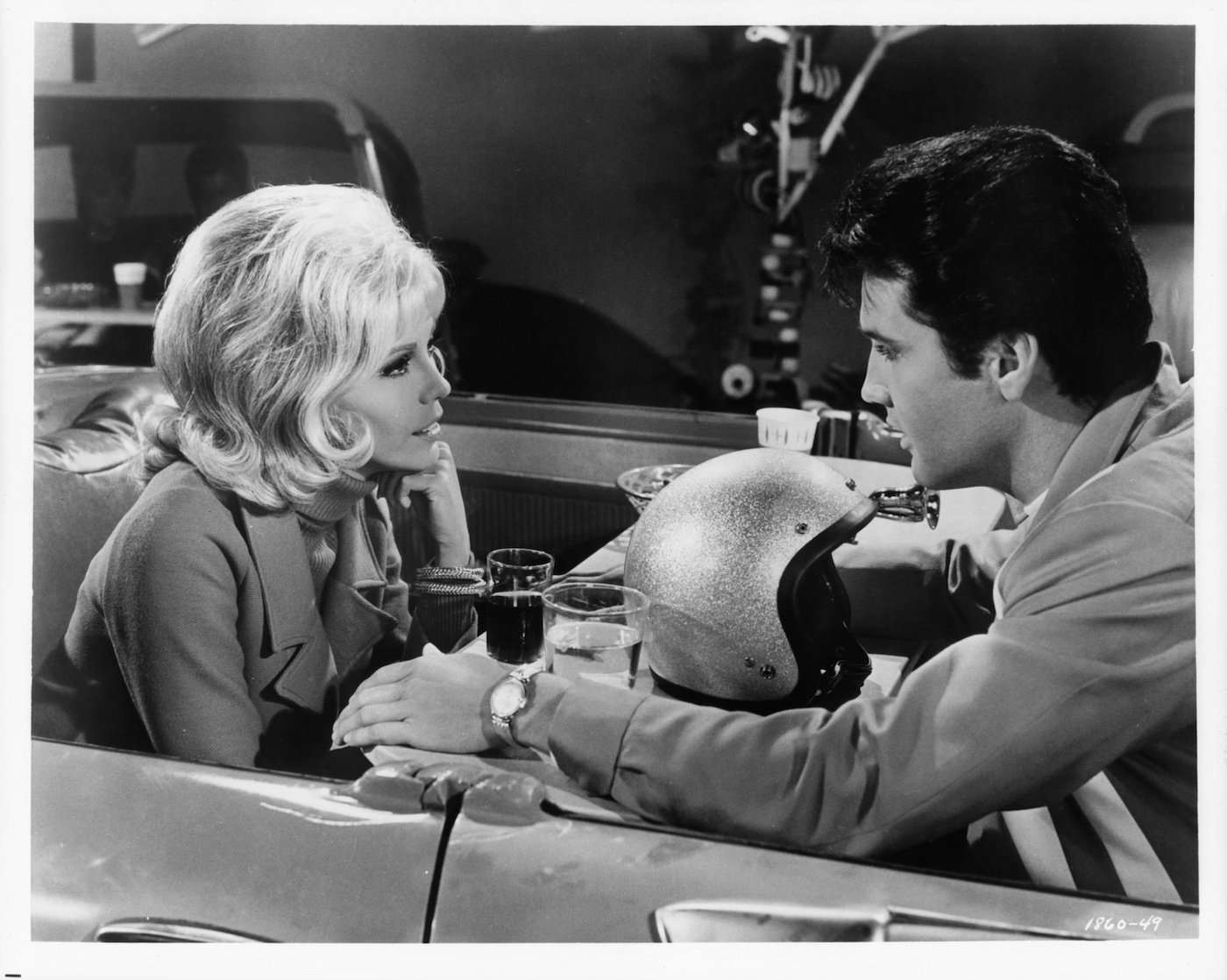 "Nancy had to hide me in her trailer because the colonel didn't like kids," she recalled. "So we had to wait till he left. So when he left, Elvis came out and I was like … Nothing came out of my mouth!"
Even though Romero had several celebrity encounters as a child, Elvis had such a presence. "There was no one that had the aura like Elvis, it was ginormous," she recalled. "And so he knelt down and took my hand and put it on his knee. And then, you know, nothing was coming out! And then he just kissed me on the forehead and said, 'OK, it was good to meet you.' And he walked away and I screamed so loud. And then I didn't wash my forehead for months."