Robert Downey Jr. had serious discussions with action star Sylvester Stallone about doing an Edgar Allen Poe movie. But Stallone wasn't sure Downey might have been a big enough star for the film to work.
Sylvester Stallone has been working on an Edgar Allen Poe biopic since the 70s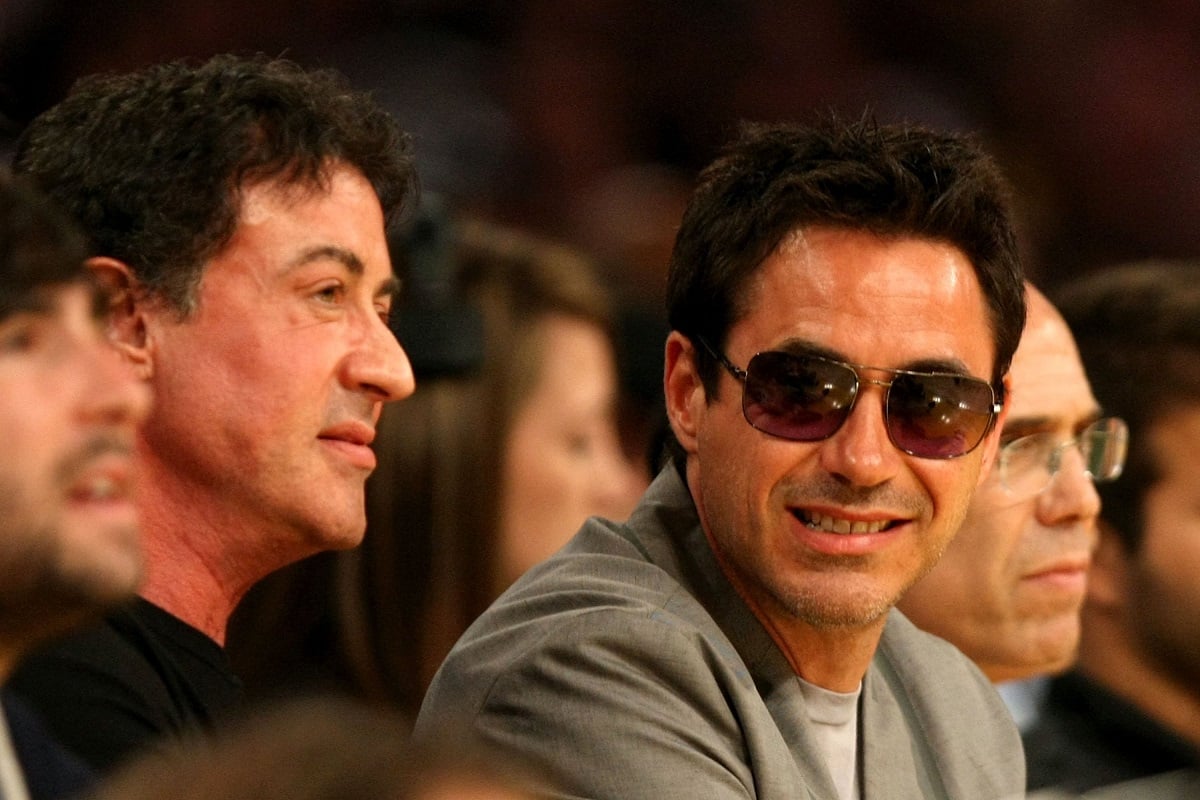 At the height of Stallone's career, the famous Rocky franchise wasn't the only material the actor was focused on. His growing megastar status didn't distract Stallone from his passions as a writer. So Stallone was still penning a variety of scripts during and after his Rocky success.
One of those scripts focused on the life and death of one of history's most influential literary authors.
"The one thing I'm not gonna do is, I'm not gonna be Eugene O'Neill and write about my private demons. I want to write for the public. My next movie, it's gonna be about three brothers who live in New Jersey. And then there's one I'm writing about Edgar Allen Poe and his child bride, Virginia," Stallone once said in an interview with Roger Ebert (via Total Rocky).
Although Stallone hinted that his version of the movie might be a bit lighter than Poe's life and death.
"Only I'll make it about the genius of Poe, and not about the reality," Stallone added. "About his spirit. Who wants the caustic realities of real life when fantasy is so much better? And who wants an Edgar Allen Poe movie that tells the realities if the reality turns out to be two hours of Lost Weekend in drag?"
Sylvester Stallone talked to Robert Downey Jr. about starring in his Edgar Allen Poe biopic
Much later on, one of the stars that Stallone talked to about his Edgar Allen Poe feature was Robert Downey Jr. In a 2006 interview on Chud, Stallone confirmed rumors at the time that he was once in consideration for Stallone's biopic. But seeing as this was Downey's pre-Iron Man days, Stallone wasn't sure Downey was a big star for the project.
"I do admit I had dinner with Sly; not ashamed of it, it was a blast. He wrote a great script. He said I should wait until I'm hot again. 'We should wait until you're hot again so we can do this at a big studio. I don't want to do this cheap,'" Downey said.
To clarify, Downey joked that Stallone might have been talking about himself too in regards to his Hollywood popularity.
"Well maybe he meant we. He's a great guy. Really smart. Flava Flav came over to the table. 'Are you and Flava Flav playing Poe?' Yes we are. It's just too tough a role; it needs two actors," Downey quipped.
Sylvester Stallone is determined to finish his Edgar Allen Poe biopic
Although it's been several years since Stallone first started working on his biopic, he hasn't abandoned the feature. In a video The Expendables star once posted on Instagram, Stallone once again shared that he was still determined to finish this project.
"It's a never-ending journey, and I would hate myself if I don't continue it at least to the best of my ability and try to see it actually come to fruition," Stallone once posted on Instagram (via Men's Health). "To be able to go out there and say, 'I accomplished it. It may have taken 45 or 50 years, but it's done.'"