Since portraying Michelle Tanner on Full House for eight seasons, the Olsen twins have been American sweethearts. When the ABC sitcom ended in 1995, Mary-Kate and Ashley Olsen took their talents to the big screen in It Takes Two. However, fans might be shocked to learn that the mansion where the movie was filmed sat vacant for years and was recently destroyed.
The Olsen twins became movie stars in 'It Takes Two'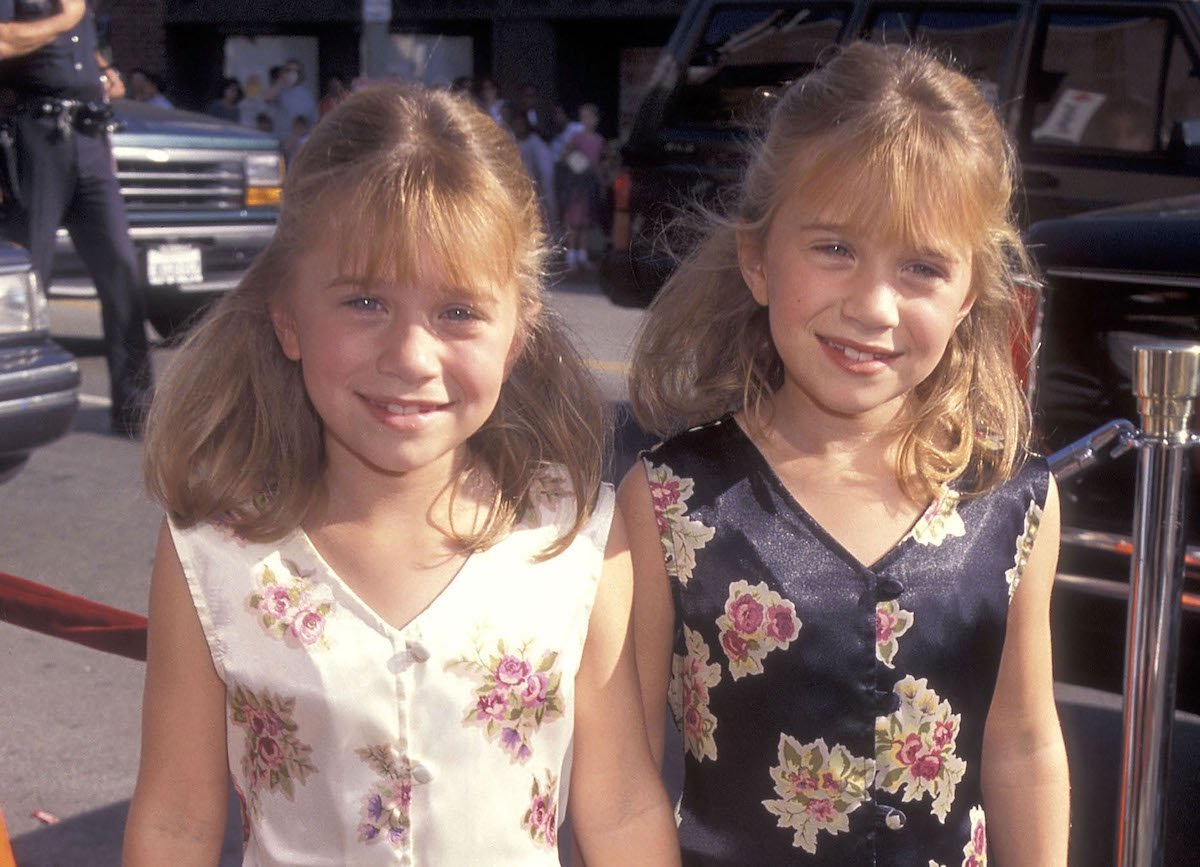 Though many fans consider It Takes Two Mary-Kate and Ashley Olsen's best film, the sisters appeared in several TV movies while on Full House. They include To Grandmother's House We Go (1992), Double, Double, Toil and Trouble (1993), and How the West Was Fun (1994). But the siblings' first full-length feature film was 1995's It Takes Two.
In the family romantic comedy, the Olsen twins play identical-looking 9-year-old strangers — wealthy Amanda Lemmon (Mary-Kate) and orphaned Alyssa Callaway (Ashley). They use their similar appearance to encourage a billionaire (Steve Gutenberg) and a social worker (Kirstie Alley) to fall in love.
Gutenberg's billionaire, Roger Callaway, owns a summer camp where the two girls meet and switch places to trade experiences. Soon they learn that Roger and Alley's character, Diane Barrows, would be a perfect match. But there's a catch. The girls must use their wits to stop Roger from marrying his gold-digging fiancée (Jane Sibbett) and thwart a separate plot to exploit a group of orphans like Amanda for child labor (via IMDb).
What happened to the mansion where the Olsen twins' movie was filmed?
Much of the action in the Olsen twins' movie It Takes Two happens in Roger's mansion. And the film's fans would likely be surprised to learn that the real-life estate is no more.
According to Talking Walls Photography, the property is located in Toronto and was built by and for real estate developer Robert Campeau. It featured 10 bedrooms, 14 bathrooms, an indoor pool, seven fireplaces, a wine cellar, a recording studio, a library, a tennis court, and even a bomb shelter. CTV News notes the mansion was a whopping 28,000 square feet. And in addition to It Takes Two, the house appeared in the Bette Midler film That Old Feeling and the Beau Bridges movie Kissinger and Nixon.  
However, debts from Campeau's various deals came due, forcing him to sell the house in 1990. By 2002, a married couple, Harold and Sara Springer, purchased the mansion and went to great lengths and expense to restore it. However, they put the property on the market in 2015. After five years, it found its way into the hands of a private company for $30 million. But rather than restore it, the owners demolished the mansion in 2022.
Although there's not much information on why they destroyed the house, one can imagine the property taxes and upkeep would make this estate less attractive than its interior would suggest. And according to The New York Times, a foreign buyers' tax in Canada could have added $5 million or more to the final purchase price for any potential non-Canadian buyer.
What did the twins do after 'It Takes Two'?
It Takes Two did not fare well critically or commercially, but the Olsen twins' career post-1995 is in a far better state than Campeau's mansion. In the late '90s, they made guest appearances on TV shows like All My Children in 1996 and Sister, Sister in 1997. The following year, Mary-Kate and Ashley starred in the short-lived sitcom Two of a Kind.
They also continued making movies as a duo in a string of family comedies. They include Passport to Paris (1999), Our Lips Are Sealed (2000), Winning London (2001), When in Rome (2002), and New York Minute (2004).
However, in the early 2000s, the twins began leveraging their celebrity and production company, Dualstar, to sell products that appealed to teens. They also began pursuing fashion design by starring in ad campaigns for brands like Badgley Mischka, introducing their own girls' clothing line, and founding a fashion house.
With their acting appearances becoming more sporadic over the first decade of the 2000s, the twins finally called it quits in 2012. They indicated they wanted to focus on their fashion careers, which had quickly become highly successful. Not even Fuller House — the 2015 Full House reboot with the original cast — could get the siblings to return to acting, a disappointment to longtime fans.
However, the Olsen twins have launched a successful second act, winning multiple fashion industry awards and selling millions of dollars in merchandise yearly through their fashion house, The Row.