Some Family Karma friends never thought they'd see it happen, but Vishal Parvani and Richa Sadana are finally, legally married.
The couple threw a lavish Mexican wedding but fudged the marriage certificate. When Vishal ended up getting black-out drunk and passing out next to best friend Amrit Kapai, instead of Richa on their wedding night, Richa was in no hurry to finalize the marriage. In fact, she refused to move forward with the marriage until Vishal stopped drinking.
But after therapy and enough time living a sober life, Richa finally decided they could sign the certificate. Of course, that didn't go smoothly.
Vishal and Richa tried to get married at the courthouse – why didn't it work?
The couple got dressed up and headed to the courthouse to finalize the marriage certificate. But they ended up leaving the courthouse empty-handed. What happened?
"We went to the courthouse," Vishal said.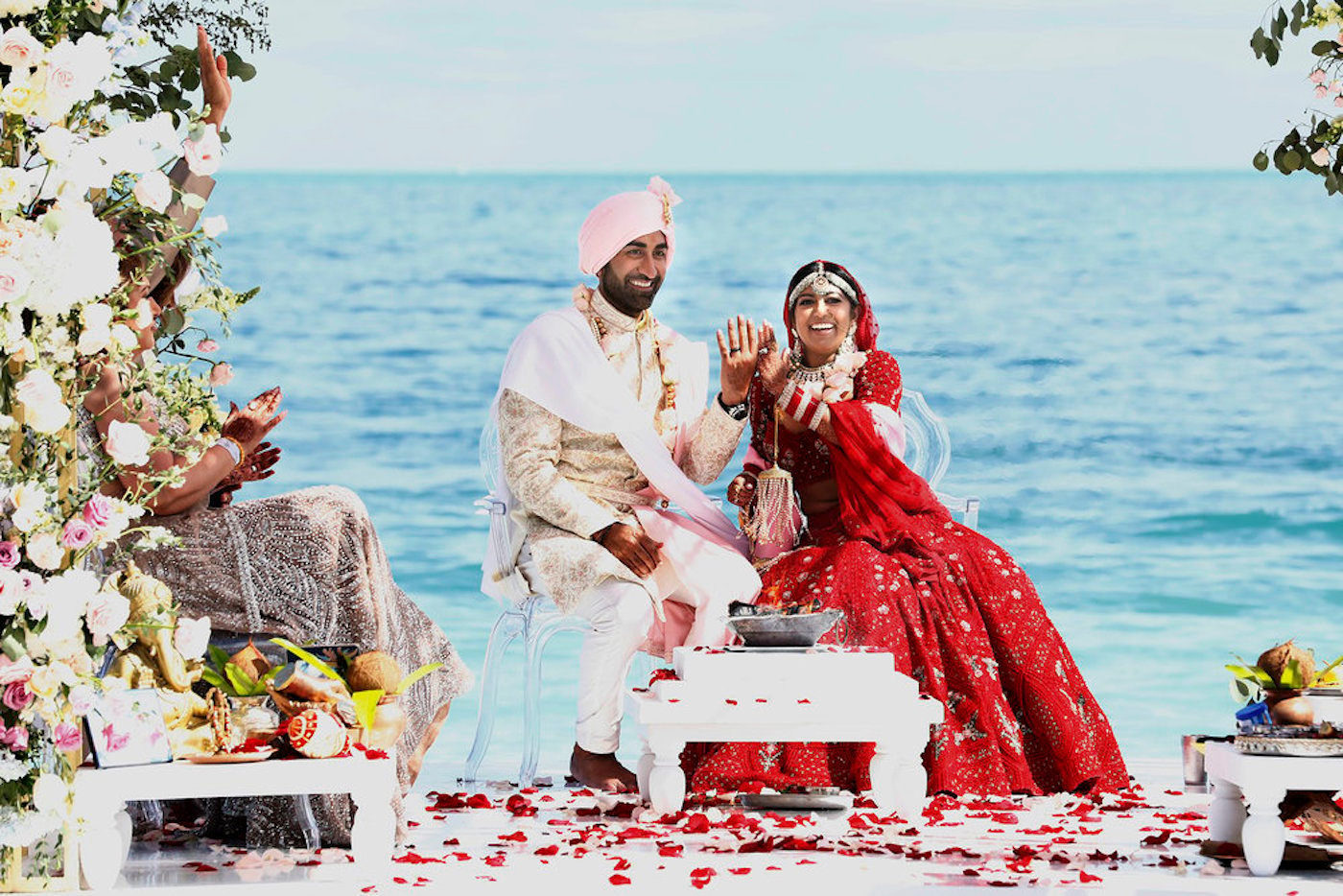 "And we still didn't get married," Richa completed his sentence. She explained that they "messed up."
"I signed the application, I paid the fee," Vishal said in a confessional. "But apparently it says in the state of Florida, you get the application, they stamp it for you. You have to wait three days until you can officially get married. So they didn't let us sign our marriage license."
Who officiated Richa and Vishal's wedding?
They laughed about the marriage miss so they returned for another shot at getting legally married. "I've been engaged to this woman three times," Vishal said. "She canceled our marriage license appointment –"
"Twice," Richa said.
"Today this one is gonna be legally … my wife," Vishal said. "And then I take my wife and we consummate the marriage."
Indeed, they finally got married.
The couple put the same wedding clothes back on and committed to getting married this time. First, they carefully reviewed the documents in their new kitchen. Also, a member of the clergy was supposed to sign and this time, it was Amrit who married the couple. "He's ordained," Vishal said about his best friend.
Vishal and Richa are finally (legally) married!
Amrit and soon-to-be-husband Nicholas Kouchoukos arrived at Vishal and Richa's house to marry the couple. "It's not that complicated to become an ordained minister," Amrit explained in a confessional. "You like fill out an application." Cameras capture Amrit completing the application on his phone while laying in bed the previous night.
Of course, Vishal and Amrit view his newly ordained status as a potential business idea – like Cameo for weddings.
With the paperwork signed, all Amrit needed to do was perform the ceremony. Nicholas gave away the bride as they laughed about how the entire thing felt like a middle school wedding. The couple exchanged vows in their kitchen and Amrit pronounced the couple husband and wife. "Ten years, three days later we are legally – " Vishal exclaimed in a confessional. "Married," Richa said.
"Ladies and gentlemen, my wife," Vishal introduced Richa. "Richa Parvani …"
"No!," Richa exclaimed. "No! We never agreed to that absolutely not!"
"It feels like a new chapter," Vishal said. Acknowledging that they still have work to do.
Family Karma is on Sunday night at 9 pm ET on Bravo.